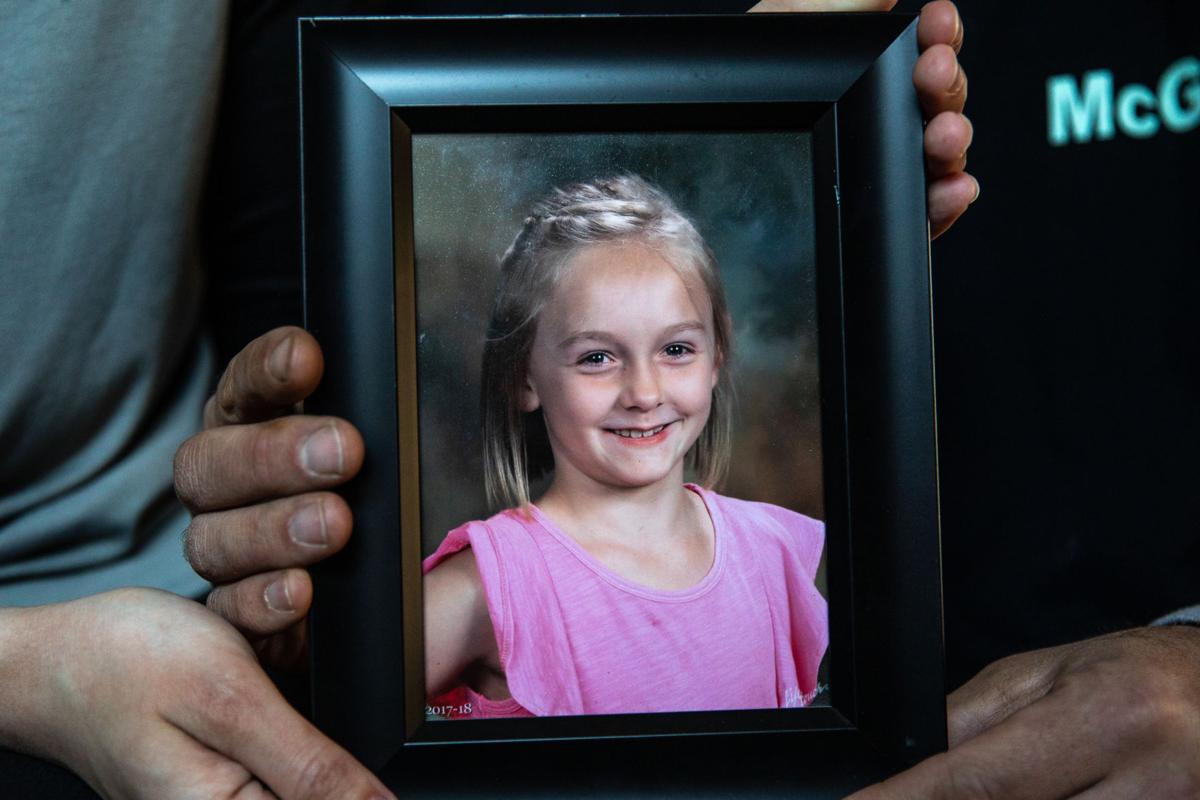 The Pennington County Sheriff's Office is ending its search for Serenity Dennard, nearly two years after she ran away from a rural group home near Rockerville. The investigation remains open.
"Absent new information, the search for Serenity Dennard is being suspended," the office said Thursday in a news release. "The investigation will remain open, and we encourage the public to report any new information or tips. Our collective thoughts and prayers remain with Serenity Dennard's family."
The last search took place on Jan. 13, Sheriff Kevin Thom told the Journal. 
Children's Home provides schooling and intensive therapy in both outpatient and inpatient settings for 4- to 14-year-olds struggling with abuse, trauma, and mental and behavioral health.
Chad and Kasandra Dennard, who were Serenity's primary parents when she disappeared, said she had behavioral health problems stemming from the trauma of being removed from her biological parents and living with multiple foster families. They said they enrolled Serenity with the inpatient program at the Children's Home because years of outpatient therapy wasn't working well enough, and felt she was a risk to herself and others. 
The facility is on a road with few houses, little traffic and surrounded by rugged terrain.
The sheriff's office still wonders what happened to Serenity, Thom said. 
However, "the highest probability is she's in the woods and we're just unable to find her," he said. "We don't have any evidence at this point that she was abducted."
"If she's in the woods and if she's tucked away in a little crevice somewhere or if she was down along the creek and the floodwaters impacted where she was laying at the time, then that would make it complicated," Thom said.
Cadaver dogs picked up a scent near a creek, the sheriff said. Thom said K9 handlers told him it's possible that she died along the creek and her body was swept away during heavy rains.
"Multiple agencies assisted in the two-year search, including ground, water and air support and with K9 teams from across the United States," the news release says.
According to the sheriff's office, the search included:
Multiple searches of the Children's Home;
Multiple searches of nearby homes and outbuildings;
About 1,528 personnel;
More than 66 agencies
About 6,000 miles searched;
About 220 K9 searches;
Seven searches by air;
Multiple water searches by divers from the Rapid City-Pennington County Water Rescue Team.
The investigation has included:
Following 275 leads in South Dakota and across the U.S. with the help of the FBI and other agencies;
Contacting and/or interviewing 538 people;
Executing six search warrants related to phone, financial and social media records;
Interviewing Dennard's biological parents, Chad and Kasandra, and Darcie and Brian Gentry, Dennard's adoptive mother and her husband who had secondary custody.
Dennard's "families have been very cooperative throughout the search and investigation," Thom said. 
Local, national and social media coverage all raised awareness about the case. Two out-of-state leads are currently being investigated, Thom said.
Dennard went missing the morning of Feb. 3, 2019 while playing in the facility's gym, the former director of the Children's Home told the Journal. Dennard and other children were supervised by two staff members when one of the other children ran away within the building. As a staffer ran after that child, Dennard then took off, running outside.
Because the remaining staff member was still supervising other children, the staffer stayed and called for help rather than follow Serenity and leave the others behind, the former director said. Staff then searched for her but waited nearly two hours to call 911.
Serenity was last seen by a woman dropping off a relative at the Children's Home, the sheriff's office previously told the Journal.
It's not unprecedented for missing people to be discovered years later, even when law enforcement knows where they were last seen.
It took more than a year to recover the body of Joshua Haugen, a 17-year-old from Rapid City who drowned in Pactola Lake in June 1999.
Michael Berry, a 61-year-old Rockerville man who went missing in 2006 while hiking near Keystone, wasn't found until 2011 when loggers came across his remains.