Democrat Tim Bjorkman has emerged as the only candidate in South Dakota's U.S. House race to propose a slate of gun law reforms in response to mass shootings and other gun violence.
Bjorkman has proposed seven ideas on his website under the heading "Common Sense Gun Law Reforms." In a new episode of the Rapid City Journal's Mount Podmore political podcast — which is available on the Journal website, iTunes and other podcast apps — Bjorkman discusses each proposal and challenges the state's all-Republican congressional delegation to respond constructively to recent school shootings.
"Maybe the most troubling thing of all to me is, how does our congressional delegation rationalize to themselves their silence on gun reform in the midst of these little children being slaughtered?" Bjorkman said. "As our representatives in Congress, shouldn't we expect them to lead the discussion here in South Dakota?"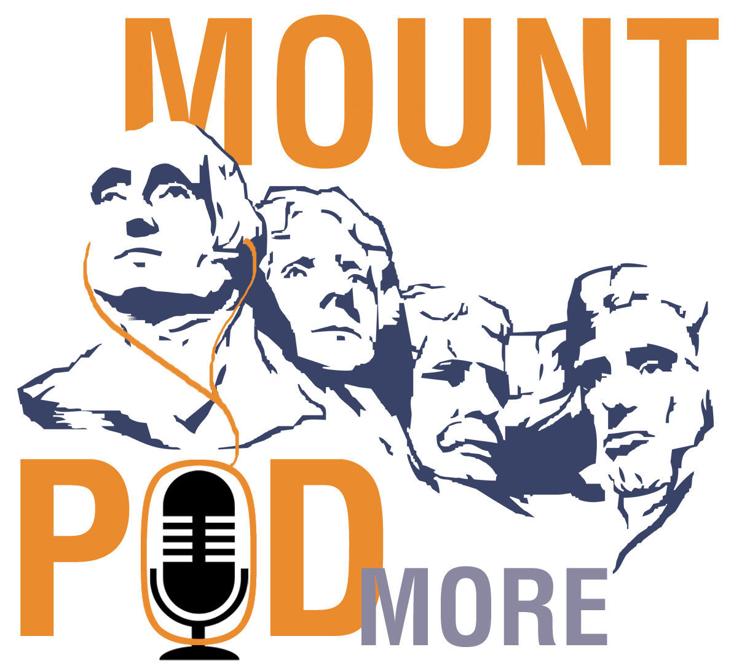 Bjorkman, a retired circuit court judge from Canistota, is seeking the Democratic nomination to run for the U.S. House seat being vacated by Republican Rep. Kristi Noem, who is running for governor rather than re-election to the House.
Bjorkman has no apparent challenger in the June 5 primary election, but will face one of several Republicans in the Nov. 6 general election. Candidates for the Republican nomination include Dusty Johnson, of Mitchell and a former public utilities commissioner and former chief of staff to Gov. Dennis Daugaard; South Dakota Secretary of State Shantel Krebs, of Fort Pierre; and state Sen. Neal Tapio, of Watertown.
The Journal sought responses to Bjorkman's gun law proposals from all three Republican candidates and received replies from Johnson and Tapio.
Johnson sent a written statement calling for better mental health policies and lamenting the decline in traditional connections forged by families, communities and churches. He made no mention, either favorably or negatively, of any specific gun law reforms.
"I strongly support the constitutional right of law-abiding citizens to bear arms, so I was appreciative of Tim's attempt to identify areas of common ground," Johnson said.
Tapio said he shares Bjorkman's concerns about the underlying societal problems that contribute to gun violence, which Bjorkman wrote about recently in a 55-page article in the South Dakota Law Review. But Tapio diverges with Bjorkman on gun law reforms.
"I think he and I agree completely on the problems, but it's then how do you address those problems? I don't look at the last shooting as a gun issue," Tapio said, referencing the Feb. 14 high school shooting in Florida. "I look at it as a breakdown of law enforcement to deal with just the sheer volume of people that are checking out of society."
You have free articles remaining.
Bjorkman said he is a supporter of the Second Amendment, is a gun owner and occasional hunter, and is the father of three military veterans who received extensive firearms training. But he said the time has come for a "thoughtful, respectful discussion, unimpeded by special interests, about gun violence."
• Mandating uniform background checks on all gun sales.
• Prohibiting any devices (including bump stocks) that convert a semi-automatic weapon into an automatic weapon.
• Prohibiting people on the government's terrorist watch list from buying firearms.
• Encouraging states to adopt red-flag laws allowing courts to temporarily remove guns from people who pose a danger to themselves or others.
• Promoting interventions for at-risk people, based on models including a program called the Sandy Hook Promise.
• Committing the nation to a "war on mental illness."
• Repealing a federal policy that effectively bans the Centers for Disease Control and Prevention from spending money on research into gun violence.
Bjorkman discussed details of each proposal in the podcast interview and said he is willing to consider additional ideas.
"What I aim to do is advocate steps — first steps that we can take that are aimed at reaching a broad consensus among South Dakotans, and really among Americans," Bjorkman said.