Kristi Noem's fixation on the estate tax almost kept her off the tax-reform conference committee, she says in a new episode of the Rapid City Journal's Mount Podmore political podcast.
"I went to the Speaker and said, 'Would you please put me on the conference committee to negotiate?' He said, 'No. Absolutely not. I will not put you on there.'" Noem said. "I said, 'Why is that?' And he said, 'Because you care too much about the death tax.' He said, 'I'm worried that you won't contribute to all the discussion, that you'll only focus on the death tax and then if we don't repeal the death tax, you won't vote for the bill."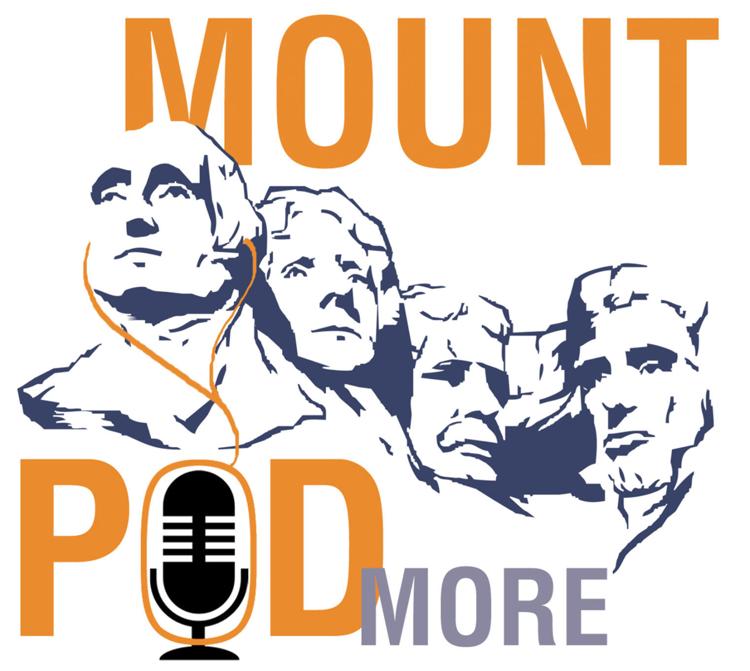 The podcast episode is available now on the Journal website, iTunes and other podcast apps. Other topics covered in the episode include Noem's description of what most surprised her when she joined Congress, her preference for more of what she called "normal people" in elected office, her opinion of President Donald Trump, and her views on campaign finance.
Noem, a Republican, is South Dakota's only member of the U.S. House of Representatives. Rather than seek re-election this year, she is running for the Republican nomination for governor.
Noem was ultimately appointed to the tax-reform conference committee. She said Speaker of the House Paul Ryan, R-Wis., was convinced by her and others who intervened on her behalf that she would bring a valuable perspective to the committee as someone who has operated a small business, managed a farm and ranch operation, and raised a family.
You have free articles remaining.
The conference committee ironed out the differences in the House and Senate versions of the tax-reform bill, which passed both chambers of Congress and was signed by President Trump late last year. Some Republicans, including Noem, say the new law's lower tax rates will spark economic activity that will grow tax revenues, while many Democrats say the new law will exacerbate annual budget deficits and the national debt.
Noem's opposition to the estate tax, which she calls the "death tax," stems from her father's 1994 death in a farm accident. Afterward, the family faced a $169,858 estate-tax liability.
Tax experts have said Noem's parents could have avoided the liability with proper estate planning, a fact that was widely reported in the news while Noem pushed to include a repeal of the estate tax in the tax-reform bill.
"I found that very offensive. Extremely offensive," Noem said of the media reports. "That's the perfect argument for why this tax needs to be repealed. If only the wealthy, rich, really smart people can get out of paying it because they can hire enough attorneys to do the planning to avoid it, then it's hitting everyone else and it proves how unfair it is."
The estate tax was not repealed by the tax-reform bill, but exemptions were temporarily doubled to $11 million for individuals and $22 million for couples. Those higher exemptions will expire and revert to lower levels after 2025 unless Congress extends them.
Noem said she continues to hope for a repeal of the estate tax.