A proposed change to how the federal government defines metropolitan areas could have a drastic impact on Rapid City, officials said this week.
The White House Office of Management and Budget is considering a recommendation to upgrade population thresholds for metropolitan statistical areas from 50,000 people to 100,000 people in the core city. The proposal would downgrade Rapid City from a metropolitan area to a "micropolitan" statistical area.
A committee of representatives from federal statistical agencies made the recommendation, saying it's purely for statistical purposes and not to be used for funding formulas.
However, the Rapid City Area Metropolitan Planning Organization and South Dakota's congressional delegation said the change could result in funding shortfalls for Rapid City and have a negative impact on attracting businesses.
The city's estimated 2020 population is 78,369. The official Rapid City population count from the U.S. Census Bureau is expected to be released in May.
Kip Harrington is a long-range planner for the city who also serves on the Metropolitan Planning Organization. He said the proposed change from a metro area to a "micropolitan" area would create difficulties for Rapid City.
"Rapid City serves as a trade, employment, education, medical, recreational, and tourism hub for the Black Hills and surrounding region, drawing from a 200-mile radius. Coupled with the proximity to several Native American reservations, the actual daily population is much greater than that captured by the census," Harrington said. "In the next few years, Rapid City is primed for a large growth in population due the expansion of Ellsworth Air Force Base and the addition of the B-21 Raider bomber program.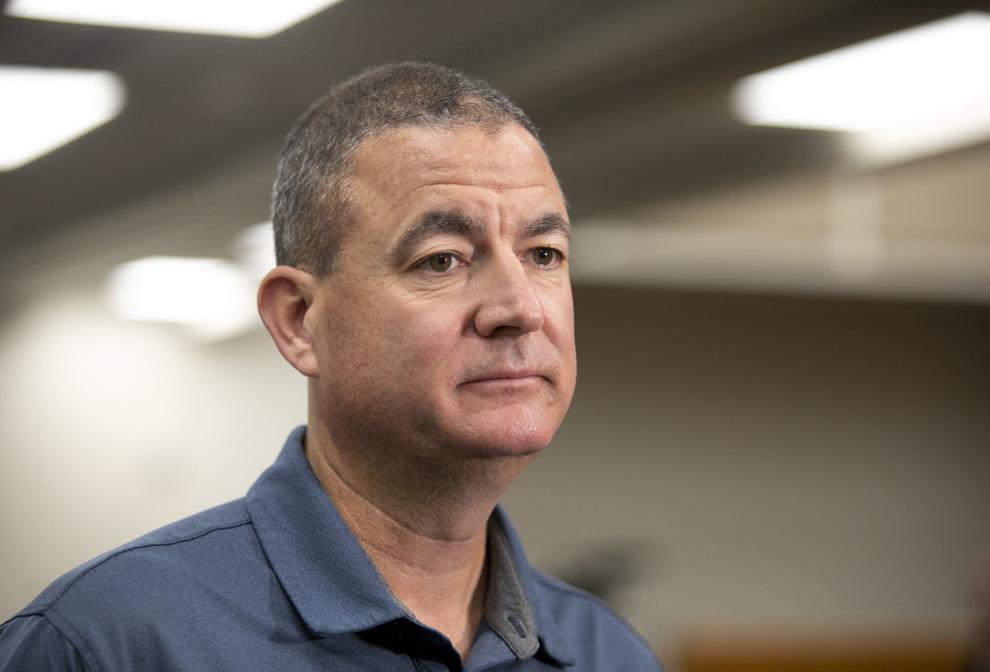 "This change from a metropolitan area to a 'micropolitan' area could result in funding shortfalls related to numerous federal funding programs that use this designation as a requirement for eligibility. It would also create difficulties in accessing and comparing census and economic data."
The executive policy committee of the Rapid City Area Metropolitan Planning Organization approved a resolution opposing the proposed change.
"When this first came out, we had a lot of concern because much of our federal funding is tied to our urbanized area designation," Harrington said. "We were worried we might lose some federal transportation funding, lose federal community block grants, development funding."
Federal agencies have said the change in MSA designation would not immediately impact how the government determines funding amounts. However, Harrington said there is concern that the change is the first step to remove some of that funding.
Harrington said Rapid City's designation as a metropolitan area is important for the city to attract new business and development. Being downgraded to a "micropolitan" area could have a negative impact on Rapid City's future, he said.
"The MSA designation also carries some weight with it, especially when people are doing research on areas for business expansion and development," Harrington said. "It's really easy to find a lot of the employment and economic data for Metropolitan Statistical Areas, and it's not as much for Micropolitan Statistical Areas. The first thing most companies look at when they are looking to grow and expand is the MSA data. They are looking for these larger areas."
In South Dakota, only Sioux Falls and Rapid City are designated as MSAs. If Rapid City were to lose that designation, it would be one of 144 communities nationwide.
"By dropping us from that list of MSAs, that does not make us as attractive as other places. So, we may not get some of that investment in our area," Harrington said. "Rapid City is relatively geographically isolated. We are the trade, retail, medical, recreation and tourism hub for a very large radius compared to other communities of our size.
"We draw a lot of people here and based on that, we assume the population of Rapid City on any given day is well over 100,000 people. Just because people don't reside here, they are in Rapid City and are using our services."
South Dakota Sens. John Thune, Mike Rounds and Rep. Dusty Johnson also oppose the change. The delegation joined seven other members of Congress on Thursday in writing a letter to the Office of Management and Budget's acting director Ron Fairweather.
"Though these MSA standards and other Census Bureau data being deliberated as part of these recommendations are intended to affect OMB's statistical and data collection activities, the recommendations would also affect eligibility for certain federal programs and grant opportunities," the letter states.
"As OMB continues to consider the Committee's recommendations and review the public comments on this notice, we strongly encourage you to reject any increase in the minimum urbanized area population needed to qualify as an MSA. Adhering to this recommendation has the potential to harm communities across the nation, which we hope you take into account while considering these recommendations."
Nancy Potok, a former chief statistician of the Office of Management and Budget who helped develop the new recommendations, acknowledged that officials in some cities will be upset with the changes because they believe it could hurt efforts to lure jobs or companies to their communities.
"There are winners and losers when you change these designations," Potok said. "A typical complaint comes from economic development when you are trying to attract investments. You want to say you are part of a dynamic MSA. There's a perception associated with it. If your area gets dumped out of an MSA, then you feel disadvantaged."
— Associated Press writer Mike Schneider contributed to this report.