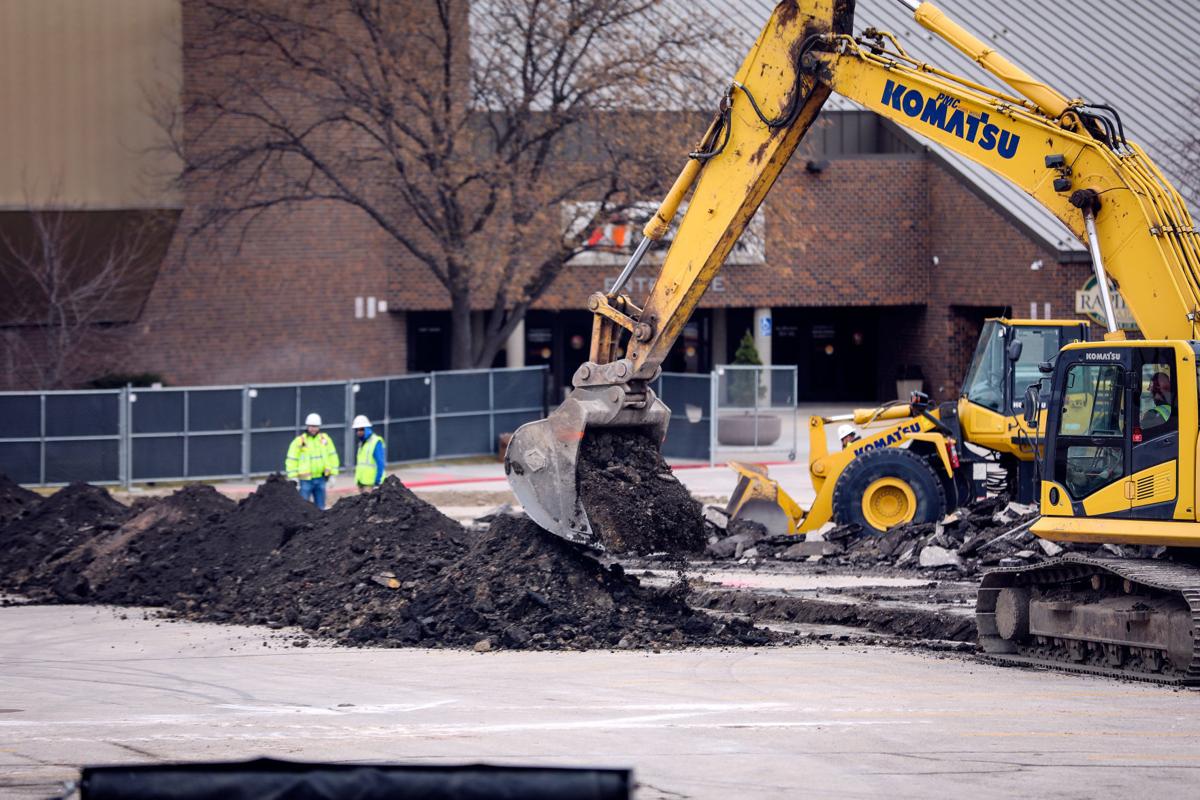 Plans for the new Rushmore Plaza Civic Center Arena continued to move forward Tuesday after the Rapid City Public Works Committee unanimously approved a recommended amendment for $387,483 in construction testing throughout the project.
The professional services agreement is with Rapid City-based FMG Engineering, which is also handling topographic and boundary surveys at the construction site.
Rapid City Public Works Director Dale Tech said the testing is part of the budget for the arena project and a necessary step in construction.
You have free articles remaining.
"We have to have assurances that the contractor — all the materials, individual pieces of what is being built is tested, accepted, meets codes and standards so that (the building) will last through its designed life," Tech said.
According to the agreement, FMG's work includes 11 outlined tasks that would be included for construction testing. The most expensive estimate, coming in at $129,814, is for special inspection and testing of deep foundation elements for the new arena.
FMG will provide a full-time field technician or geotechnical engineer to observe and document the driven piles for the arena's foundation and the drilled piers for the new central utility plant on the site. The agreement includes inspecting the materials used, testing of the piles and documenting the conditions of all structures within 600 feet of the operations.
"We have worked with (FMG) many times to know that they are typically on time and on budget for what they proposed. So, that is another benefit of having them involved from day one. They know the scope of the project and they have been involved in the design," Tech said.
The service agreement now heads to the full Rapid City Council for consideration on Dec. 16.