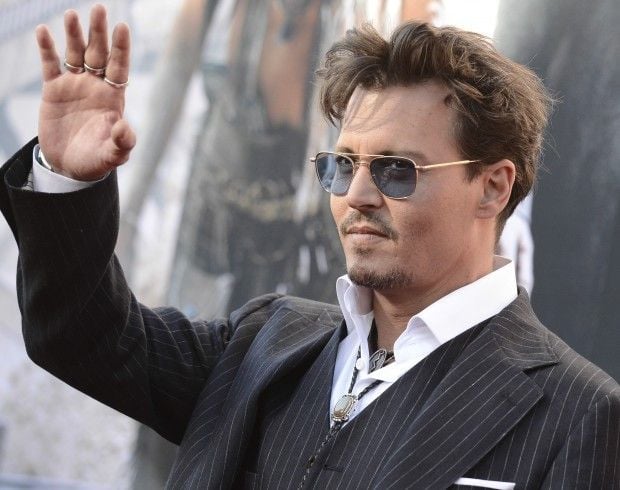 It was the offer that set Twitter aflame and Facebook abuzz, sparking a wave of rumor and debate across Indian country.
And then there was silence.
Last month, the Oglala Sioux revealed that it had been contacted by a representative for Hollywood actor Johnny Depp, who wished to purchase a private parcel of land in the vicinity of the 1890 Wounded Knee massacre and gift it back to the tribe. The land is part of the area where 300 Lakota men, women and children were killed by the U.S. military.
The land sale has been embroiled in controversy for the past five months because its owner has repeatedly said he won't sell it, as well as another parcel, for less than $4.9 million. Tribal officials have criticized the price as akin to extortion.
But Depp's offer changed the calculus of the tribe, and reaction from officials was jubilant.
"This is a great thing that is happening," President Bryan Brewer said in a statement.
But, since the initial announcement, details have been scarce.
Brewer has not responded to repeated calls by the Journal over the past month. Joel Mandel, Depp's business manager, has also not responded to repeated calls for comment.
"If he's not calling you back, that's probably because he doesn't have a statement to make," a woman in Mandel's office said Friday.
The confusion has been addled by an Associated Press story last month, two days after the tribe's announcement, in which Brewer is reported to have said he was never contacted by one of Depp's representatives.
But on Friday, Toni Red Cloud, a spokeswoman for the Oglala Sioux, denied that report.
"He doesn't remember making that comment," she said.
She affirmed that Brewer had spoken with a representative for Depp and that the tribe was still hopeful he would purchase the land on its behalf.
Red Cloud said that shortly after Brewer's conversation, tribal lawyers sent a letter to Depp's lawyers to formally express interest in any offer he might make. Brewer also met with descendants of the survivors of the Wounded Knee massacre to seek their approval.
Red Cloud said that as far as she is aware, the tribe hasn't received a response back from Depp's camp.
Jim Czywczynski, 76, the owner of the Wounded Knee parcel, told the Journal last month that he hasn't had any contact with Depp or his representatives.
Asked whether he believed Depp's offer was legitimate, Czywczynski said he was unsure.
"People from France to Germany to Australia have called me and asked the same question you have," he said. "The Denver Post and the New York Times. Everybody."