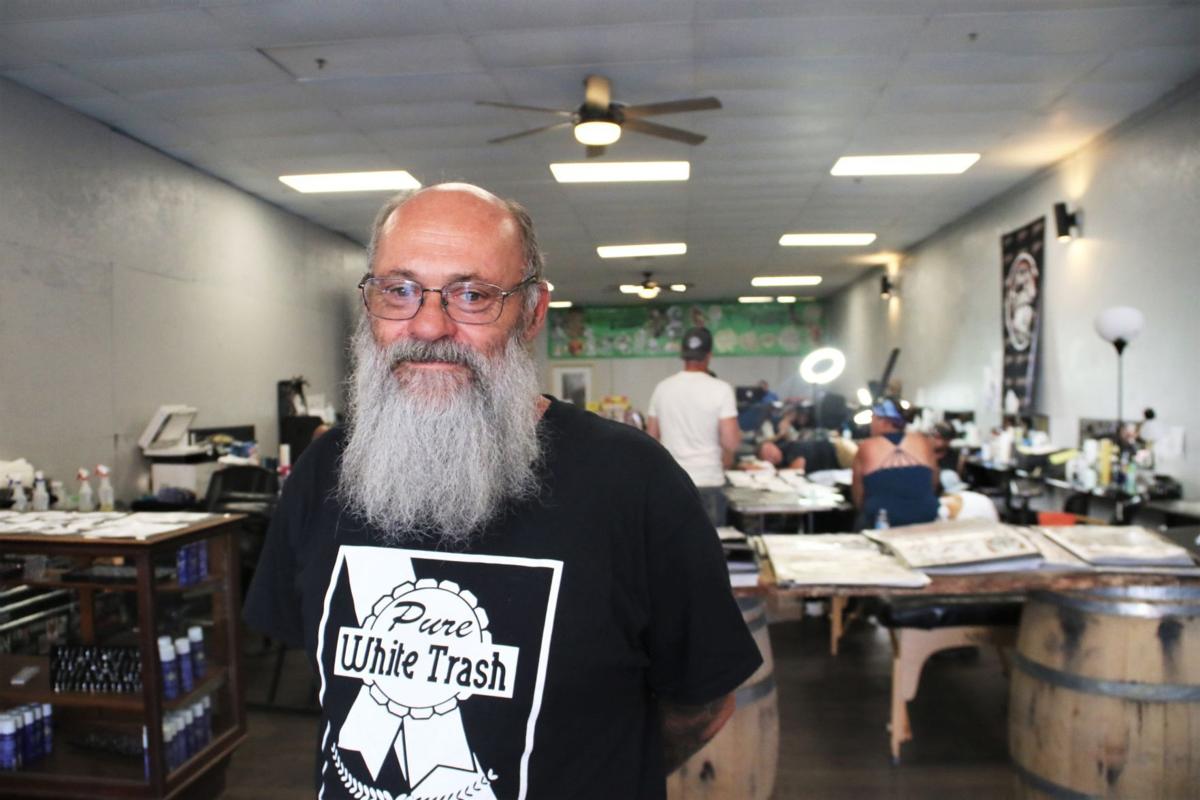 Jeff Robinson gets to have two reunions at the Sturgis Motorcycle Rally every year.
One is with his tattoo artists and all the vendors along Main Street. The other is with the rallygoers.
"We keep in contact, the people that have been coming for many years," he said. "It's like the original 13 people. It's just now a massive amount of people. Lots of us have people that we've met and continue to keep in contact throughout the year."
Robinson, of Cullman, Ala., is the owner of Sturgis Fat Cats Tattoos on Main Street. He's also known as Mr. Jazzy Jeff by the artists and patrons. He's been coming to the rally for the past 35 years. 
Robinson said he has clients who've been to his house, and he's gone to their place, too. He also has one friend he's tattooed for 67 years. He gets a tattoo added to his sleeve commemorating the rally every year.
"He's never missed it in 67 years," Robinson said.
He said most people come to the shop to get a momento from the rally and, and Robinson has a lot of return clients.
That said, Robinson said he's seen a 15% to 20% increase in business during the rally. He said this summer has been great for business, too.
According to the city and a report from the state Department of Transportation, from July 23 through Aug. 11, the rally has seen a 17.2% increase in traffic, which was about 252,737 for a four-day total.
The city has also issued 785 temporary vending licenses compared to 636 issued in 2019.
Robinson said he has connections with the vendors around the area, too. He said he's been called for advice.
"(The connection,) it's incredible," he said.
Robinson thanked South Dakota for having him and the 17 artists from all over the world in the shop.