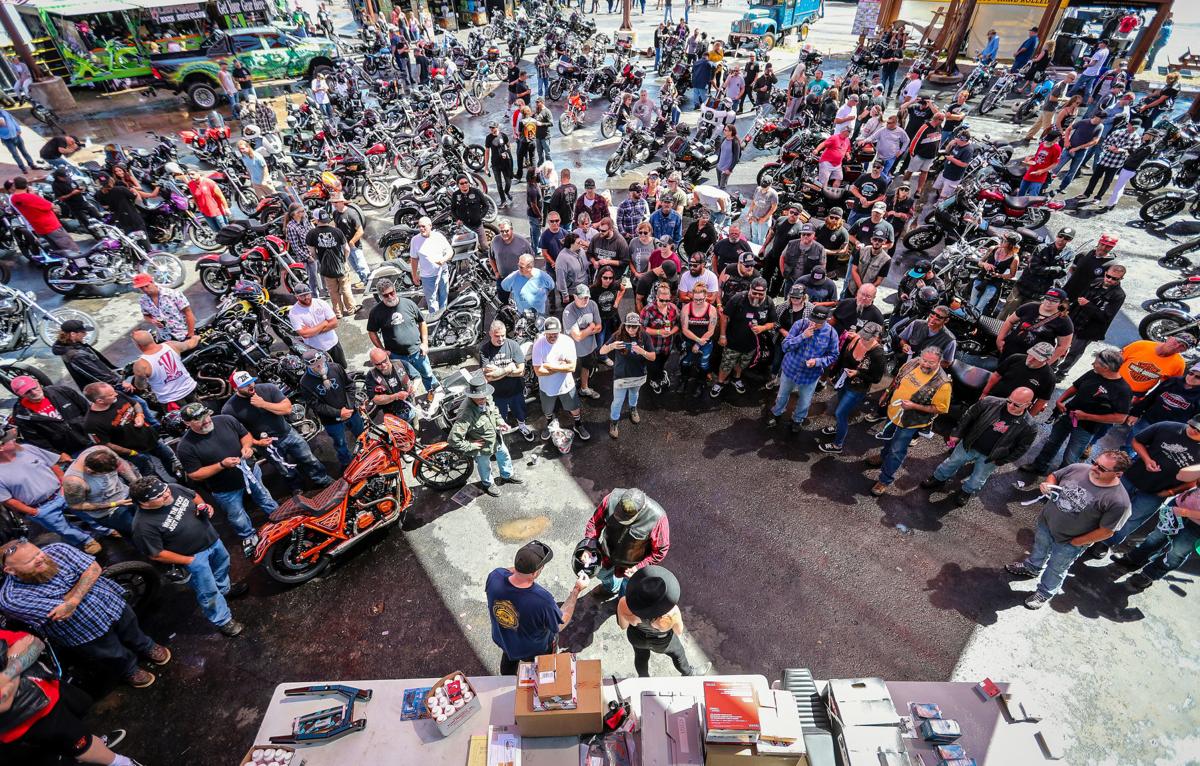 STURGIS | A social media post suggesting an act of violence, similar to weekend mass shootings in El Paso, Dayton and Chicago, could happen at the Sturgis motorcycle rally drew a response from local and federal law enforcement officials Tuesday.
Sturgis police chief Geody VanDewater said a comment posted on the Sturgis Rally's Facebook page, reading in part, "Within the last 24 hrs El Paso Texas, Dayton Ohio, and Douglas Park Chicago all have been targets of homegrown terrorism. There is a list out there of lonewolfs plotting these attacks it is said the Sturgis rally in South Dakota is their next target."
"Keep your family and loved ones safe and protected. If you see any suspicious activity or behavior, contact your local law enforcement as soon as possible," the post concluded.
Sturgis police chief Geody VanDewater said police are working with FBI agents to follow up on any comments and posts suggesting violence.
"There was no actual threat. It was just concerns," VanDewater told reporters at Tuesday's daily news briefing. "We have these almost yearly with different stuff."
VanDewater said anyone seeing any kind of threatening comment or post should contact law enforcement, rather than sharing it on social media.
"We can follow up and look into it and reach out to these people who are making these comments to find where they are getting their information, just to verify or dispel any rumors," VanDewater said.
"The more you share it, the harder it is to track down where that post originated," VanDewater said.
Weekend mass shootings left a total of 29 people dead and dozens more injured in an El Paso, Texas, shopping center, and a Dayton, Ohio, nightspot. Additionally, seven people were wounded in a shooting in Douglas Park in Chicago.