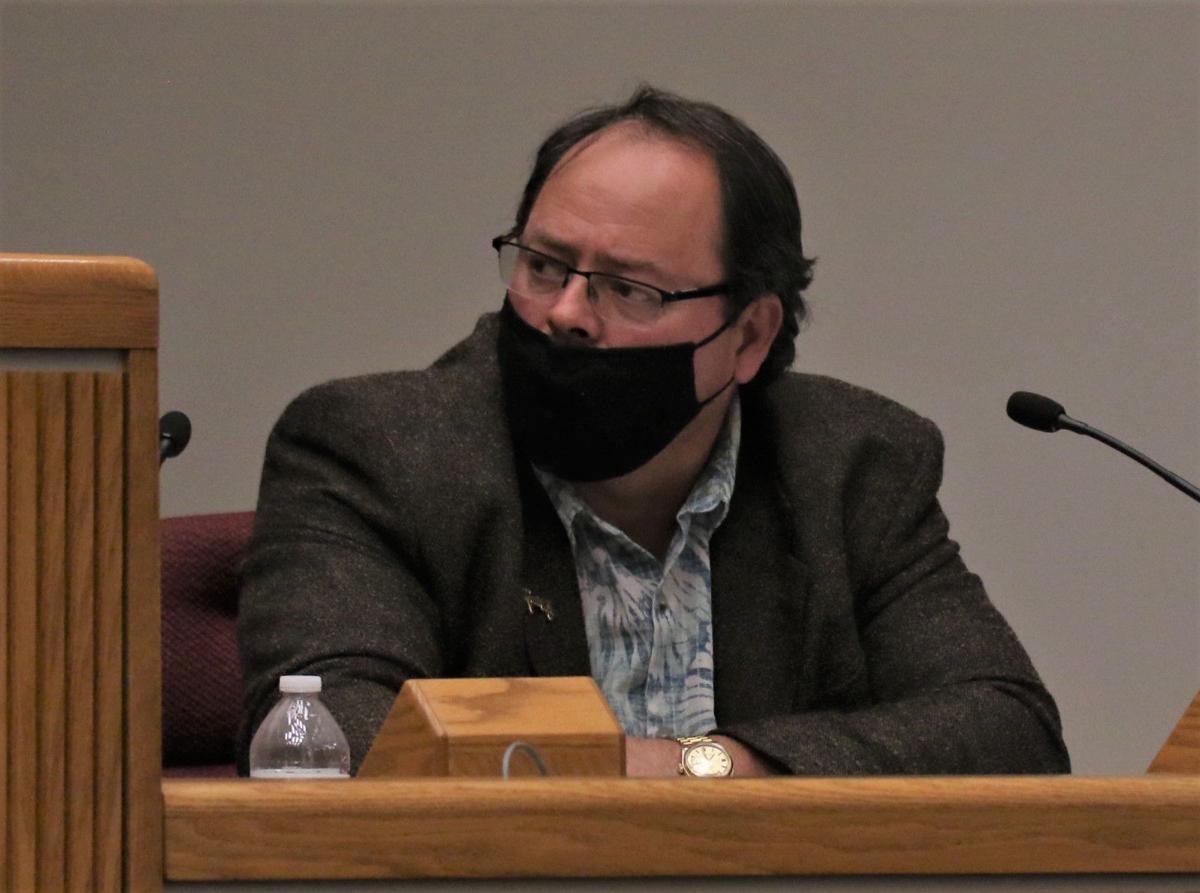 A Rapid City council member said Friday that he believes the mayor's tie-breaking vote for a citywide mask mandate should not have been allowed, citing information on the city's website.
City Attorney Joel Landeen said, however, that Mayor Steve Allender's vote on Thursday night was legal. The council deadlocked 5-5 on the ordinance, with Allender casting the deciding vote.
Landeen said South Dakota Codified Law 9-8-10 states that a mayor has the authority to break a tie vote on an ordinance as long as it doesn't expend or appropriate money. The state law was changed in 2017 to give mayors this authority.
"The council does not have the authority by ordinance to amend or remove or change the powers that are given to the mayor by the Legislature. To the extent there's a policy or ordinance or something that would appear to be inconsistent with the state law, the state law is going to control," he said.
Council member John Roberts said he received multiple calls Friday from residents concerned about the legality of the vote. He said he and other council members that he declined to name reached out to Landeen for clarification.
After reading Landeen's email, he said he still believes municipal code, if more stringent than state statute, prevails.
"I still believe unless we amend the ordinance, the ordinance we have on the books does not allow the mayor to break ties on the ordinance," Roberts said.
According to Rapid City Municipal Code 2.08.080 section C, "it shall take the concurrence of a majority of all the members of the Council duly holding office to pass an ordinance, or for any proposal to create a liability against the city or for any proposal to create a liability against the city or for the expenditure or appropriation of its money."
Roberts said it may take a court ruling to resolve the issue.
"I think if that's what has to happen, that's what will have to happen," he said.
The city website under the "Office of the Mayor and City Council" page states that the mayor presides over all meetings but does not vote, "except in the case of a tie, as long as the vote does not involve an ordinance or appropriation."
Landeen said that statement does not reflect the change in state law. He said the city's website and city code have many pages and sometimes when changes are made not all references to old statutes are updated.
Landeen said he recognizes this is unfortunate, especially on such a controversial issue and understands the confusion.
"Unfortunately, this does happen occasionally. This isn't the first time, it's just the first time where it's been something that was this controversial and under the microscope," he said. "I know this might look like that we're trying to pull a fast one, but this is not the first time something like this has happened. It's the first time it's kind of had a light shown on it."