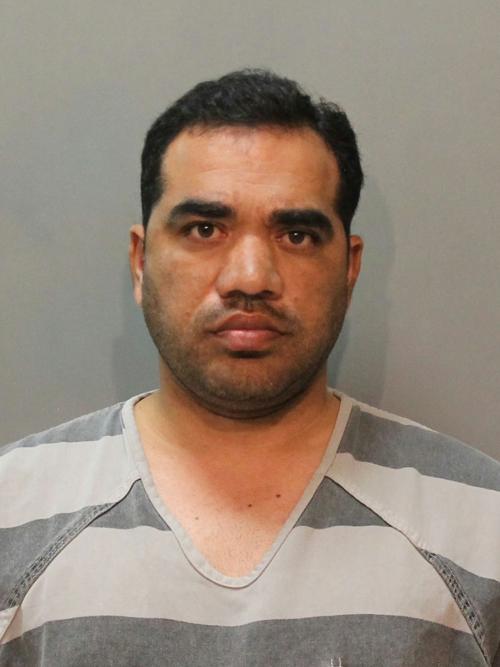 "It is important to acknowledge the horrid truth of past abuse in the church so that we can repent of these actions and to recommit ourselves to ensuring that no one is hurt moving forward," Bishop Robert Gruss wrote in a March 15 letter posted on the diocese's website. 
"An allegation is deemed to be credible if there is a reasonable cause to believe that abuse occurred" and was published after "a process of consultation," Gruss wrote in the letter. He said many of the allegations were made years or decades after the alleged abuse and some accusations may be false. 
Publishing this list is "essential in restoring the trust that has been broken as the result of the misconduct of a few," Gruss said. 
The 21 priests include those who were incardinated, or permanently assigned to the diocese, as well as those who served in the diocese but fell under control of a different bishop or religious order. All are deceased except Praveen, who was suspended from ministry after his abuse was reported to the police in September 2018. Praveen served in Rapid City and on the Cheyenne River Reservation while "on loan" from his religious order in India. 
Ten of the priests were Jesuits who've been named in sexual misconduct lawsuits or listed as alleged offenders by the Jesuits.
James McDonough served in Rapid City and was a teacher and principal at St. Martin's Academy from 1978-1983.  Eugene Parshall served at the Holy Rosary Mission/Red Cloud Indian School on the Pine Ridge Reservation in 1964.  Francis Chapman, Bernard Fagan, Paul Frey, Joseph Gill, Albert Janka, Thomas McShane, George Pieper and Kenneth Walleman were Jesuits who worked at the St. Francis Mission on the Rosebud Reservation from 1950 to 2003. Gill also served in Rapid City, while Fagan also served in Rapid City and at the Holy Rosary Mission in Pine Ridge. 
Chapman, Frey, Gill, Janka, McShane, Pieper and Walleman were named in the St. Francis lawsuit, the diocese's document says. Native American plaintiffs accused the priests of sexual, physical and emotional abuse in the late 1960s and early 1970s, according to South Dakota Public Broadcasting. 
Donald Murray, who multiple people have accused of sexual abuse, served in the Rapid City Diocese from 1945-1964 before being released to serve as the director of the Sky Ranch for Boys — a residential home for troubled teens — from 1964-1975.
Two of the accused, Dennis Riss and John Corry, were laicized in 2004 by the Vatican, which means while they were technically still priests, they were banned from conducting any priestly duties. Both men had multiple accusers. Riss was first accused in 1984 while Corry was first accused in 1992. William Lambert was removed from ministry but not laicized in 1991, the same year multiple people accused him of sexual abuse. 
The other accused priests are Thomas Gorman, James Sheehan, Francis Vallo, Francis Bell, Gilbert Stack and Cletus Adams. 
Gruss said anyone who has been a victim of sexual abuse by a priest or diocese employee should contact the victim assistance coordinator at 605- 209-3418.