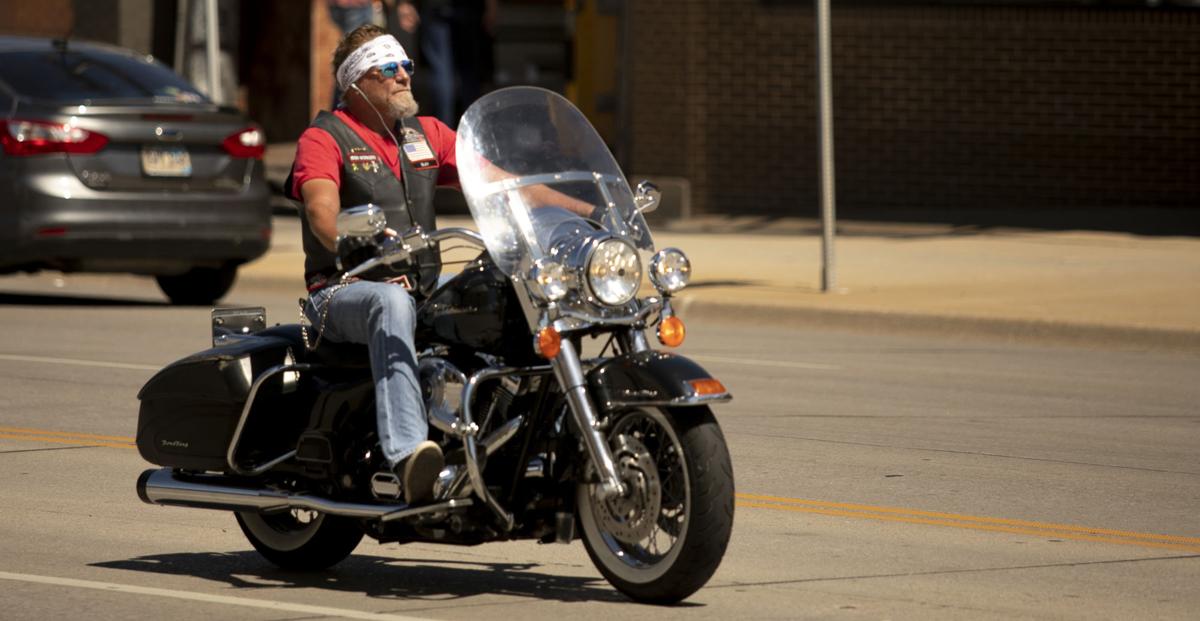 Traffic tie-ups and crime rates in Rapid City during the Sturgis Motorcycle Rally have been relatively normal or lower than usual this year, Rapid City Police Capt. Scott Sitts said Friday.
"Besides the extra traffic in town, the RCPD has had very few interactions with rally-goers. Contact with individuals attending the Sturgis Rally has mainly centered on the RCPD facilitating organized group rides through town," Sitts said. "This year the RCPD only facilitated one organized ride, compared to 4-6 in previous years."
Sitts said no major crimes or incidents related to the rally have occurred in Rapid City, and the number of arrests have not increased.
"We do not track arrests related to the Sturgis Rally, and there has not been a noticeable increase in arrests since the start of the Sturgis Rally," he said. "Our roadways are noticeably busier with the Sturgis Rally in town, however, we have not received or noticed any traffic issues."
In Pennington County, calls for service slightly increased this year during the rally, but Pennington County Sheriff's Office spokesperson Helene Duhamel said Friday the sheriff's office does not single out calls related to the rally versus those that aren't.
"Our calls for service increased to 1,485 in 2020 for rally week, compared to 1,262 last year," Duhamel said. "We don't separate out rally arrests or incidents, but we do know one motorcycle was stolen in Hill City. It was recovered and the investigation is underway."
Duhamel said traffic incidents in the county were down this year.
"There was a lot of traffic through the hills during rally week, but fairly uneventful," she said. "Visitors seemed to be in a great mood. Generally, we would say there was less activity than a typical year."
Rapid City Mayor Steve Allender said the rally's impact on city staff was nominal in 2020.
"We have not had one issue that I'm aware of this year," Allender said Thursday. "This seems to be a fairly tame rally, and everyone I've come across has been happy to be here and very pleasant. I've heard similar reports from other city departments as well. This was a good year."
Get local news delivered to your inbox!
Subscribe to our Daily Headlines newsletter.