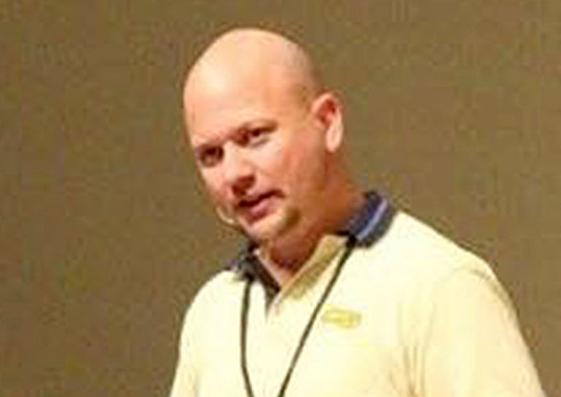 It is usually a bad sign when a church loses a staff member and about 50 of its most dedicated members, but for South Canyon Baptist Church in Rapid City it is reason to celebrate.
In May, the church began to openly discuss a new idea that will result in the loss of one of its staff members and about 10 families. Beginning in January, Josh Brown will become the pastor of Redeeming Grace Church. The new congregation will meet in the Journey Museum until they are able to purchase or build a home of their own. When that time comes, Brown said the church will still be located downtown.
Brown graduated from Rapid City Christian High School before going to Bible college at Grace University. He always had a desire to serve the community where he graduated. He returned in 2013 to join the staff at South Canyon.
He said he knows that it seems strange to some people that a new church would be started only two miles from the location of the home church, but he said the motivation was to do a better job of reaching and serving the downtown community than South Canyon could do from two miles away.
"Studies have shown that new churches reach unchurched people better than existing churches," Brown said. "We will also be meeting in a community space so there won't be the intimidation of a church building that can cause some people to be hesitant to attend."
Pastor Brent Reeves — who has led South Canyon for more than 10 years — said the idea to plant a new church downtown came from planning meetings when the staff discussed the future of the church and what growth would look like.
"We talked about adding an extra service on Sunday morning or adding another site as a satellite of South Canyon," Pastor Reeves said. "But we just felt like planting a church would be the best idea."
Reeves said leaders at South Canyon believe the church is supposed to be autonomous.
"The church is a gathering," Reeves said. "Because of our understanding of how churches should exist and operate in communities, we thought they would be more successful as a new church than as part of another church."
Brown said he is excited to begin ministering to and worshiping with a group of believers from downtown Rapid City.
"As part of South Canyon, there is a group of people we just aren't suited to reach," Brown said. "We want to work with Love Inc. and the Cornerstone Rescue Mission, but we also want to be more than a couch, a class or a meal. We want to be a family they can belong to."
Brown said he had no interest in trying to steal members from other churches that have been downtown for generations.
You have free articles remaining.
"If even 40 percent of Rapid City residents went to church on a Sunday, every church here would be full," Brown said. "There are plenty of people who aren't going to church anywhere. We hope to be an option they will consider."
Jeff Kintner of the First Presbyterian Church in downtown Rapid City said he has enjoyed leading a church downtown.
"One of the things I have loved about the downtown churches is that we are good neighbors. We partner and collaborate in all kinds of ways. Rapid City is a better place because of this," Rev. Kintner said. "Overall, I think more churches is a good thing. Different churches appeal to different kinds of people. But churches all need to remember that we are not competing. God's resources are not limited."
Brown said he and the families leaving South Canyon to join the new church are excited about serving the downtown residents alongside existing churches and ministries.
"Sometimes churches will push out difficult ministries to para-church ministries," Brown said. "But churches that exist in the community do more than offer programs. They welcome people from those ministries into a family of believers."
Brown said the idea is starting to become a reality.
"We are coming to a point of no return," Brown said with a laugh. The church is seeking a replacement for him as a youth minister.
Reeves said the church is excited about this new mission, but he isn't happy about losing Brown.
"We have served here together for more than six years," Reeves said. "It will be a challenge without him."
Reeves said changes like these are likely to make both churches pray more and be more generous with their time and resources.
"More people will have a chance to serve," Reeves said. "I am excited to watch as people step into vacancies and serve in new roles."
Brown said they have already raised about a third of the money needed to launch the church with a sound system, some equipment and programs for children.
"We want to be a place where everyone feels welcome," Brown said. "In some ways it feels like we are almost ready to get started and in other ways it feels like we have a lot left to do. I know we will be ready by January."