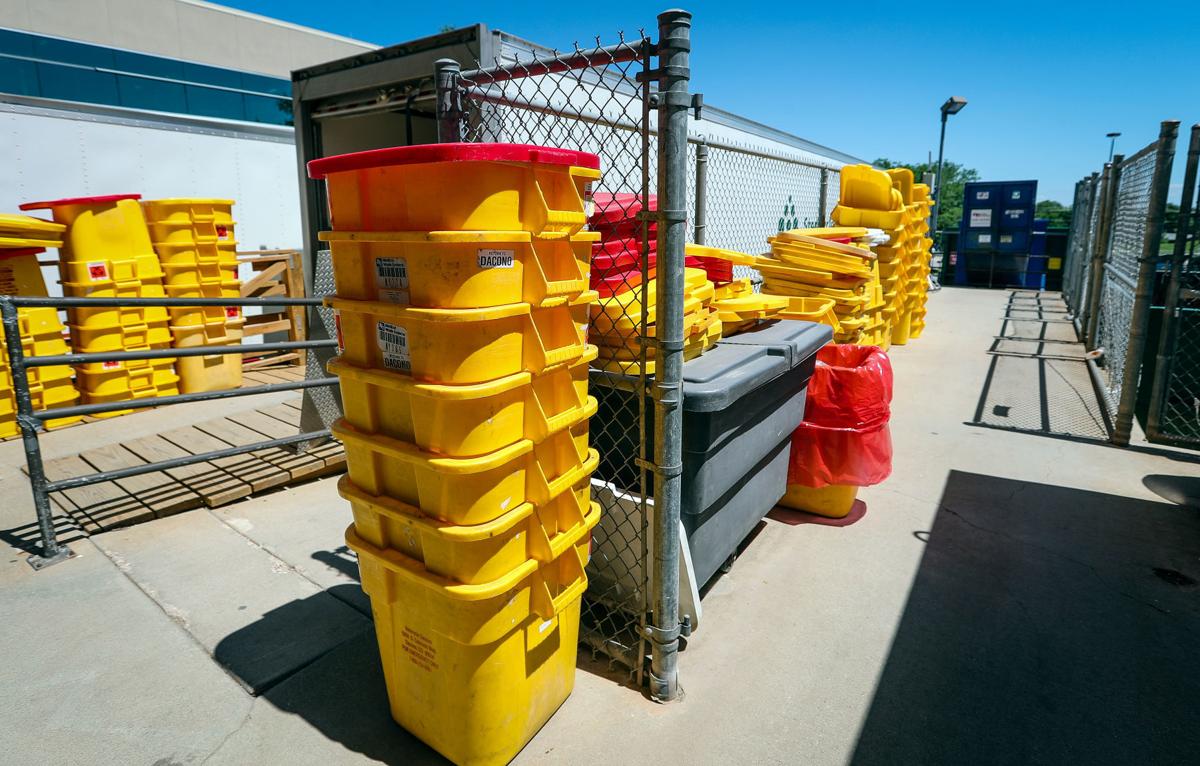 Regional Health Rapid City Hospital will install a $2.3 million ozone-based system to shred and sterilize medical waste and hospital trash, the hospital announced Tuesday in a news release.
The new system is expected to begin processing waste by the end of 2019. It is intended to resolve waste-sorting problems that were exposed last year, when the hospital came under public scrutiny for improperly allowing some raw medical waste to end up in the city landfill.
Under the new process, a 3,100-square-foot building will be constructed on the hospital campus to house an Ozone Waste Medical Treatment System manufactured by Clean Waste Systems of Maple Lake, Minn. Bins full of waste will be fed into the machine, which will shred the waste into a confetti-like substance and sterilize it with humidified ozone gas. The humidified ozone will be generated inside the machine from air, water and electricity, and the only emission will be oxygen.
The sterilized, confetti-like output will be collected in roll-off boxes and hauled to the city landfill. The volume of the shredded waste will be up to 90 percent reduced from its original state.
"We're feeling good about our new process, that we're being good stewards to the community and the environment," said Dave Ellenbecker, Regional's vice president of facilities management and plant operations.
Ellenbecker said the new process will also be more efficient and less labor-intensive, because hospital employees will no longer have to separate the regulated medical waste from the regular trash.
Besides the ozone sterilization process, other allowable processes for handling regulated medical waste include incineration, which produces regulated emissions, or heat-driven sterilization by a machine called an autoclave, which does not shred the waste or achieve the volume reduction of shredding. Regional Health has recently been paying a company to haul its regulated medical waste away for disposal by one of those other methods.
The Regional Health Board of Directors approved the purchase and installation of the ozone system during its June meeting. The equipment and building represent a $2.3 million investment by Regional Health.
"This is good news for Regional Health and for Rapid City," said John Pierce, president of the Rapid City Hospital and Market for Regional Health. "We work to be good stewards of our environment, and this ozone system is environmentally sound and completely sustainable."
Get local news delivered to your inbox!
Subscribe to our Daily Headlines newsletter.