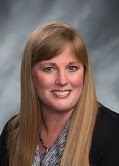 With 24 out of the 26 precincts counted, Republican incumbent Lance Russell is set to win the South Dakota Senate seat in Legislative District 30, which includes Custer and Fall River counties and a portion of Pennington County. 
Russell, who lives in Hot Springs, was polling with 57 percent of the votes as of 10:55 p.m. Kristine Ina Winter, a Democrat from Hot Springs, and Gideon Oakes, a Libertarian from Keystone, were at 25 and 18 percent, respectively. 
In the district's House race, Republican incumbents Tim Goodwin and Julie Frye-Mueller, both of Rapid City, held sizable leads over Democrats Karen McGregor and Whitney Raver.
Goodwin and Frye-Mueller took in 36 and 35 percent of the votes, respectively, as of 10:55 p.m. McGregor, of Rapid City, and Raver, of Custer, had 15 and 13 percent, respectively.