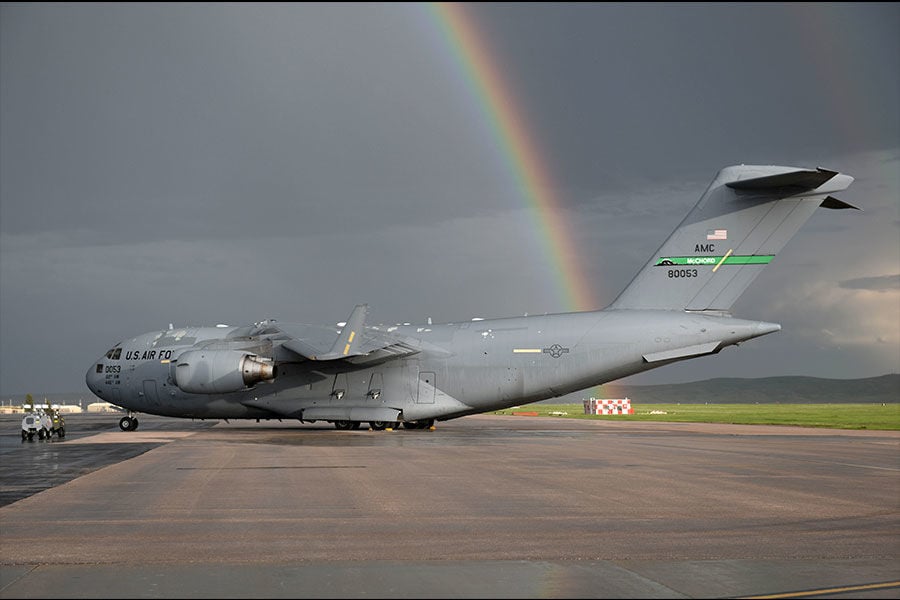 The South Dakota School of Mines & Technology in Rapid City will work with the Air Force Civil Engineer Center on environmental stewardship goals at Ellsworth Air Force Base and other facilities around the nation, the School of Mines announced.
A memorandum of understanding will utilize experts at Mines in subjects including environmental engineering, hydrology, geology, ecology, biology, chemistry, atmospheric sciences, paleontology and other disciplines to help the Air Force clean up contaminated sites, reduce and prevent future pollution, maintain compliance with environmental rules and law, and protect natural and cultural resources at Air Force installations.
The memorandum also sets the stage for increasing academic-public-private partnerships that help aid environmental clean-up efforts around Air Force installations, including contaminants such as perfluorooctane sulfonate (PFOS) and perfluorooctanoic acid (PFOA).
"This agreement is a win-win," Mines President Jim Rankin said in a news release. "It boosts top-tier science and engineering research and education at SD Mines while supporting the Department of Defense effort to find the most efficient and innovative solutions to these challenges."
Mines will also use the partnership to train the next generation of environmental scientists and engineers.
"Our students will have opportunities to contribute to multidisciplinary teams in a highly collaborative environment," said Lisa Kunza, associate professor of chemistry and biology, who is leading the team of faculty at Mines and coordinating efforts with a consortium of partners.
The memorandum was signed in June for a term of 10 years. Details on the cooperative projects and innovation that will take place under the memorandum will be announced in the coming months and years, Mines said.