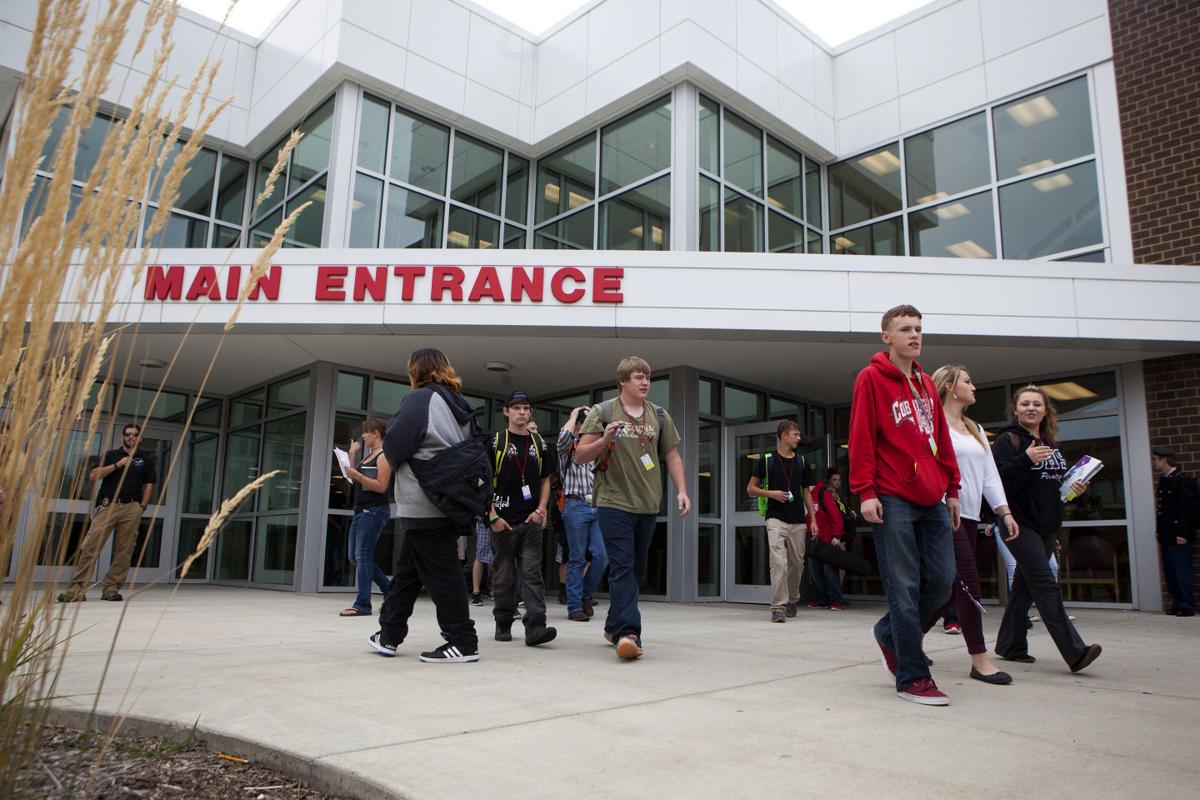 On July 16 in Pierre, seven citizens comprising the South Dakota Board of Education Standards will sit down and decide what high school will look like for a generation. 
They'll vote on new administrative rules governing graduation requirements — deciding which classes students should take before receiving diplomas. 
But officials with the Rapid City school district are wary of the pace and substance of the changes.
"This very condensed time period does not allow for proper and thoughtful vetting to consider all policy implications, especially for a district the size of Rapid City Area Schools," said Assistant Superintendent Matthew Seebaum and Melissa Miller Kincart, Director of Strategic Partnerships and College & Career Readiness, in written responses to questions submitted by the Journal.
State officials contend the decade-old requirements are due for a change. The proposed plan increases flexibility for students seeking college and careers after high school. While every student would receive a "base diploma" that closely resembles in credit hours what students need (i.e., the number of English, mathematics and science courses), the new rules would establish three "endorsements" emphasizing career-readiness, college-readiness and scholarship-readiness. 
"Think of them like college majors," said Laura Scheibe, Director of the Division of Career and Technical Education within the state's Department of Education. 
School administrators began asking last fall for greater flexibility to define what constitutes, say, the three required units of mathematics required under state rules.
At a recent Rapid City Area Schools board of education meeting, committee member Sheryl Kirkeby discussed her frustration that a class she witnessed while touring a school in Nevada offered blended culinary preparation and geometry. "It was all math," she said.
But she wondered if such a class would not count as a math credit in South Dakota.
Experience-based learning
These concerns, say outgoing Secretary of Education Don Kirkegaard, dovetailed with Governor Dennis Daugaard's push for more robust apprenticeship and experience-based learning curriculum offered at the state's high schools. 
"We wanted to provide schools more flexibility," said Kirkegaard by phone Tuesday morning. He said education and industry leaders wanted to review graduation requirements to "provide some additional flexibility for schools, parents, students, to provide more opportunities for internship and apprenticeships and work experience."
In an era of ballooning college costs and heightened need for workers with specialized skills, the debate over what a high school education should accomplish is increasingly reflecting what high school education sends students onward to do. According to the South Dakota Board of Regents, of the top 10 most popular post-secondary destinations for the state's graduating seniors, only 3 are technical schools. Moreover, while 67 percent of South Dakota graduates— 5 percent above the national average in 2014 — attended college after high school, only 27 percent actually attain a bachelor's degree, 3 percent below the national average. 
With a low statewide unemployment rate, South Dakota residents are working; many are simply not relying upon a bachelor's degree to land their employment. 
State officials, such as Sec. Kirkegaard, insist they are not de-emphasizing the role of a university education.
"Certainly we want as many kids who want to go to that four-year university to do so," Kirkegaard said, a sentiment echoed by a spokesperson for the governor. "At the same time we just know a lot of opportunities for our kids are there without the necessity of a four-year degree."
But this is a goal shared by RCAS. What gives pause to Rapid City administrators is the pace of proposed changes and alterations to the state-mandated base diploma. The base diploma, Seebaum and Miller Kincart say, doesn't appear to prepare students for post-secondary learning.
"The challenge that we see is that a student at an early age could choose an endorsement path that could make it difficult to get into a post-secondary education program due to the less prescriptive course load," said their statement. 
Currently and under the proposal, South Dakota high school students need 22 units (basically classes). The proposed credit breakdown for a base diploma is also the same as the current: 4 units in English, 3 in Math, 3 in Science, 3 in Social Studies, 1 in Fine Arts, 1 in Approved CTE (Career/Technical Education) or World Language or Capstone, and .5 units in Phy-Ed, Health, and Personal Finance or Economics. Students also need 5.5 units of electives.
The new plan diverges in what is required within each category. High school students in South Dakota would no longer be required to take Geometry, Algebra II, World History, Geography, Chemistry or Physics, and a Language Arts elective. The total credits required in Literature and Writing are also cut by a half-credit.
Loosening up restrictions on what counts in each discipline, says Jacquelyn Sly, a retired Rapid City teacher and former legislator who sits on the Board of Standards, gives districts the freedom to develop and "count" classes toward graduation that encourage aptitudes valued by South Dakota industries.
"One of the challenges was the math and chemistry requirements for everybody because, well, there are some students who have a very difficult time with that," Sly said. "The intent is to show these students that more career and technical education is a possibility."
Students who want advanced coursework, she says, can pursue one of the three endorsements, where many of the aforementioned classes are still alive as requirements.
Students in the "advanced honors" track, which correlates to the requirements of the state's Opportunity Scholarship, still need 1.5 units of writing, for example, plus a class of advanced mathematics. The "advanced career endorsement" mandates students enroll in up to 2 credits of CTE coursework or a capstone with an industry-recognized credential. Finally, students pursuing the "advanced" endorsement still need Geometry and Algebra II.
How many students will pursue endorsements is unknown. Many teenagers may opt for the minimum. And Rapid City officials are concerned those students are being let off the hook for academic rigor.
"The new proposal for the base diploma does lower the math standard to Algebra 1/Math 1, which in most cases is not rigorous enough preparation for 21st century job realities," wrote Seebaum and Miller Kincart in their statement. They also noted colleges already report students with only Algebra II under their belt still need remedial coursework.
State officials say if school boards and administrators desire more rigorous curriculum, they can mandate that at the local level.
"One of the beauties of the proposal is it's a strictly permissive administrative rule," said Kirkegaard. "A school district doesn't have to do anything if it doesn't want to." 
"If Rapid City wants to require British Lit, they can require British Lit."
Both sides agree the onus for responsibly shepherding students would fall on school boards and guidance counselors. 
"We're challenging districts to focus in on the career-advising piece and the counseling piece," said Scheibe. "The governor wants to help them figure this out before they (students) get into a 4-year-degree." 
For a state needing to better funnel its workers, getting a 16-year-old to decide his or her career path is a worthy pursuit. Whether a high school freshman is any better at it than a college senior remains to be seen. But Sec. Kirkegaard believes a blended approach between endorsements is the ideal situation. 
"They'll have opportunity to explore a career endorsement that doesn't mean they'll go into that occupation right away. They may choose to go onto law or med school, but they'll have had a little more exposure to some other opportunities."
If adopted, the requirements would change for this coming fall. No students would be at risk of failing to meet the new curriculum checklist who are meeting the current requirements. The first graduating class to see endorsements listed on diplomas would be winter graduates in 2020.
Get local news delivered to your inbox!
Subscribe to our Daily Headlines newsletter.