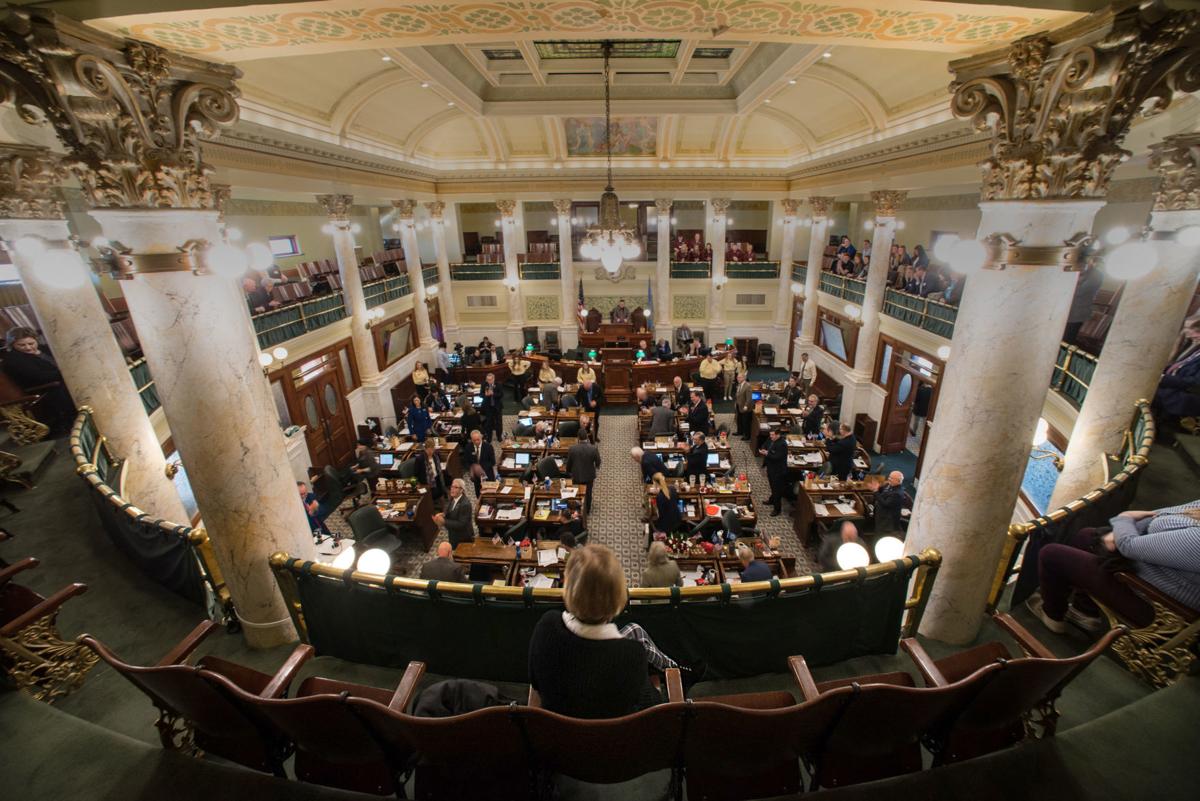 PIERRE | A bill seeking a presumption that parents would have equal access to their children in a divorce proceeding failed Thursday in the Senate Judiciary Committee.
HB1133 called for a rebuttable presumption in favor of joint physical custody, allowing both parents an equal footing in divorce proceedings. That presumption could be rebutted if one parent failed to be interested in caring for the child or was deemed by the court to be unfit.
Rep. Tamara St. John, R-Sisseton, said passage of the legislation was needed to "make sure that a child has equal access to both parents."
Currently in society, St. John said, mothers work more and fathers are more involved in the lives of their children.
"It's not really about going back and forth, but spending more time with both parents," St. John said.
The belief that children of divorce need stability and one place to call home has been debunked, according to Rep. Tom Pischke, R-Dell Rapids. HB1133 give children the "presumption of equal time with both parents," Pischke said.
Carleen Wild, representing Leading Women for Shared Parenting, said the legislation ensures that one parent isn't on unequal footing in a custody hearing.
"I cannot imagine being in this situation," Wild said of a child being torn between parents. "They feel like a visitor in one home."
Speaking in opposition to the bill was Dianna Miller, representing the South Dakota Network Against Family Violence and Sexual Assault, who said that the legislation puts equal parenting time ahead of the best interests of the child.
"The best advocate for the child is the judge," Miller said. "The toughest decision a judge makes is the welfare of a child."
April LeBeau, executive director of the Missouri Valley Crisis Center in Chamberlain, said shared parenting would lead to more fighting by parents and run contrary to the best interests of the child.
"I'm against putting everyone in the same box," LeBeau said.
Steven Siegel, representing the South Dakota Trial Lawyers Association, said the law doesn't need to be changed.
"The process is already in place for shared parenting," Siegel said. "Every case should be decided on a case-by-case basis."
Sen. Arthur Rusch, R-Vermillion, a former circuit judge, said he made decisions in hundreds of divorce cases and didn't believe that HB1133 was a step in the right direction.
"If people want to fight, they're going to fight," Rusch said. "I don't see anything in this that's going to eliminate the animosity that I've seen in divorce cases."
Sen. Lance Russell, R-Hot Springs, said the bill was needed as a means for fixing a broken system.
"I don't think the system is currently a fair system," said Russell, who noted that HB1133 had generated even more email for legislators than the riot boosting bill. "Our system is designed to create litigation and more animosity."
On a vote of 5-2, the bill was sent to the 41st day of the Legislature, a tactic for killing legislation.