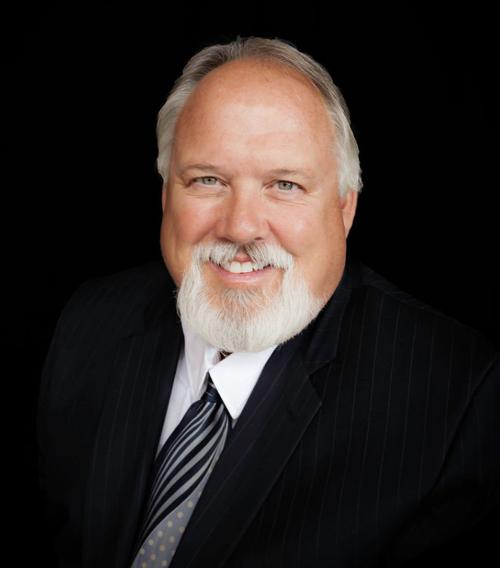 The daughter of the man who was found dead after being shot more than three weeks ago at Canyon Lake says the difficulty of not knowing what happened to her father is compounded by a lack of communication from the Rapid City Police Department. 
We're "extremely frustrated, not just us, his family, but his friends as well," said Sarah McDonnell, the daughter of David Butler. "It just doesn't seem like we're getting any answers." 
McDonnell, 34, said police aren't regularly in contact with her family and that the family has had to reach out on their own to police to learn what's happening in the investigation. 
She also said it was "irresponsible" and premature for the department to say "we have no reason to believe the public is in any danger in relation to this incident," a comment made after the Journal asked if the community should be worried that there may be a killer at large. 
It's "trying to lessen the severity of what happened, as if it doesn't pose any risk" and makes Butler's death seem like it was confirmed a suicide, McDonnell said. 
The police department, meanwhile, released little new information Thursday when contacted by the Journal
"At this point, we have not found any evidence to suggest that this is a homicide. However, we are still awaiting forensic testing results in the investigation," said police spokesman Brendyn Medina, adding that it will take at least four weeks to process.
Medina said the detective assigned to the case has been in regular contact with the family and it's the first time the department has heard the family is dissatisfied.
"Knowing this, we will certainly be increasing the level of communication with the family as this investigation proceeds," he said.
Butler, a 59-year-old real estate agent, was found with a gunshot wound to the chest by walkers near a path at the park around 6:10 a.m. on Sept. 3, according to the police department. A handgun was found nearby.
Butler's death has had a "pretty severe impact" on the entire family, McDonnell said. She said her sister, niece and nephew live with her parents and Butler was a father figure to his grandchildren. 
He was "the most generous man ever. He was smart and kind and would give anyone the shirt off of his back," she said.
McDonnell said she understands that detectives need to investigate all possible angles and that certain test results take time to process. She said police have searched her father's house and are going through his electronic devices seeking clues. And, she said, the coroner gave a detailed explanation of the autopsy results, which showed Butler was shot right below the sternum but did not determine a manner of death.
But McDonnell said there's "no possible way" her father killed himself, because he would never leave his family behind. If he did die by suicide, she said, he would have left his wife a note with passwords so the family could take care of his finances and loose ends. 
"He wouldn't have left her like that," she said. 
McDonnell said her father owned decorative rifles but no handguns, and her family searched through his receipts, emails and texts but found no information about him recently buying one. She said police told her family that the gun was found 6 feet away from her father in the water and was registered in 2011 to a man from Idaho, but they can't get in touch with him. 
She also said his wallet — minus credit cards and a large amount of cash — was found 200 yards away from his body. Three hours after the family was told about the death, McDonnell said, one of Butler's friends sent him a Facebook message asking if he'd lost his wallet. The friend said a couple they know had discovered the wallet when they were walking in the park. 
McDonnell said her father had been walking in the park at nights or in the mornings to get in shape, and she believes someone may have robbed and shot him. She said he doesn't have any enemies but noted that his car was rummaged through a week before he died and that his office mailbox was damaged a week after. 
Anyone with information about the death should contact the Rapid City Police Department at 394-4134 or send an anonymous tip by texting "RCPD" and the information to 847411.
Get local news delivered to your inbox!
Subscribe to our Daily Headlines newsletter.