The 2019 South Dakota Hall of Fame induction festivities that were recently held in Chamberlain/Oacoma had a Black Hills flavor.
Six of the 10 inductees were from the Black Hills area. Following are short biographies of those six inductees, from information in their official Hall of Fame biographies.
Jim Scull, 69, Rapid City
James L. Scull Jr. was born Sept. 10, 1950, in Kadoka, which had the closest hospital to his early childhood home in White River.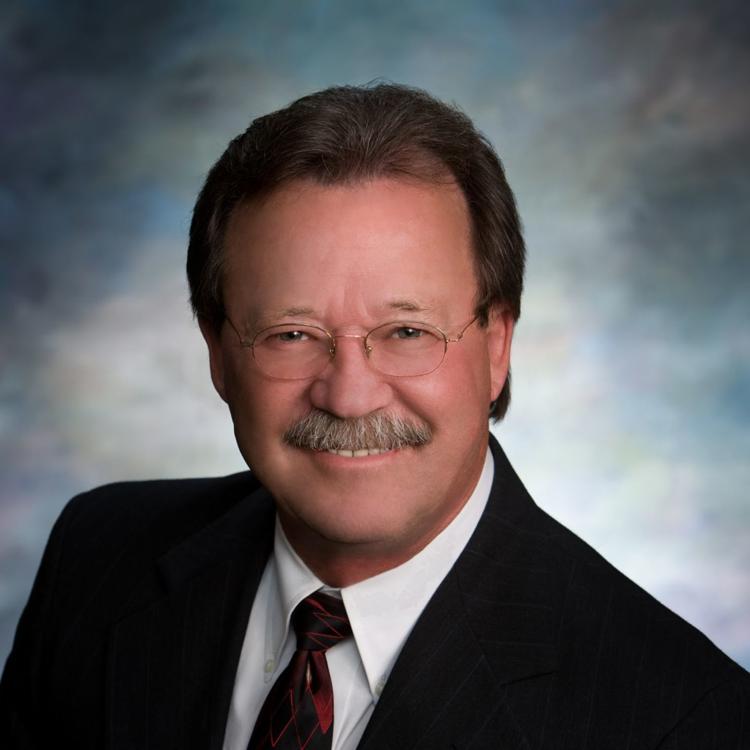 The family moved to Rapid City when he was 3 years old. He served in the Army, including a year tour during the Vietnam War, and briefly worked for Firestone Rubber and Tire in Akron, Ohio, following his 1974 graduation from South Dakota School of Mines & Technology. 
After returning to Rapid City from Ohio, he was asked to become a 50 percent partner in a small local construction firm, but he had no startup funds to offer. So, he relied on his abilities with numbers and a talent for the construction business and management to bring value to the partnership. He soon was the managing partner.
In 1985, he started Scull Construction and that led to the startup of more construction-related businesses and commercial and residential development ventures. Those included a high-voltage substation contracting company called High Power Inc., an asbestos removal company called EHC Inc., and a site-work construction company called Site Work Inc.
Scull Construction has evolved into one of the largest construction companies in South Dakota. It includes an office in Dickinson, North Dakota and employs over 300 people.
Scull is a past president of South Dakota Associated General Contractors and has helped teach the AGC apprenticeship program for many years in western South Dakota. His honors include South Dakota Philanthropist of the Year, the Rapid City Area Chamber of Commerce George Award, and Scull Construction being named the Rapid City Chamber of Commerce Granite Award winner.
He has served on numerous boards for the state and community. He is currently the vice chairman and one of the founders of Rapid City Collective Impact and the OneHeart Campus, founder and president of South Dakota Youth Hunting Adventures, and ongoing contributor to the Nature Conservancy, Rocky Mountain Elk Foundation, Pheasants Forever, Safari Club International, Mule Deer Foundation and Black Hills Sportsmen. He was recently selected to the state's Second Century Habitat Fund by Gov. Kristi Noem.
Helen Duhamel (posthumously)
Helen Seidell Duhamel was born Nov. 26, 1904, in Windsor, Missouri, and raised on a Nebraska ranch on the White River north of Chadron.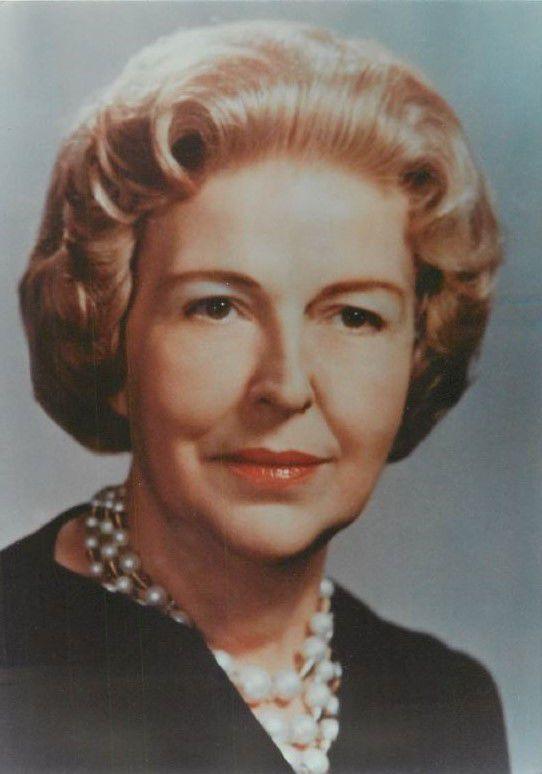 In 1920, Duhamel moved with her mother to Rapid City. Duhamel graduated from Rapid City High School in 1922. Although Duhamel's father paid for her older brothers to go to college, he denied her when she asked for financial support. He thought it a "waste of good money" for women to go to college. Duhamel took a job as a bookkeeper and continued to educate herself by reading business magazines.
In 1924, she married Bud Duhamel. During The Great Depression, his family's Duhamel Company was struggling because customers were unable to pay their bills. The company wrote off over $500,000 in noncollectable receivables in 1933 and was unable to make full mortgage payments.
Helen's father-in-law, Alex Duhamel, asked Helen to use her business smarts as a bookkeeper to keep the family from losing the Duhamel store and building. When Helen took over, the first thing she did was abolish credit. She sublet the departments to the managers. She transformed the first floor of the Duhamel Building into small, street-front rentals and eventually secured a lease from the government for the upstairs. The changes enabled the family to make at least partial payments to the bank. She saved the Duhamel Company from the brink of bankruptcy and by 1937 the company was out of debt and she had bought out the rest of the family.
In 1943, she bought a minority interest in the KOBH radio station. By 1953, the station was losing money and other stockholders intended to sell their shares to an investor from Chicago. She offered $50,000 more than the offer on the table to keep local ownership of Rapid City's only radio station, by then called KOTA.
In the early 1950s, Rapid City's "city fathers" gathered to discuss a looming scourge on society. Duhamel was the only woman invited to the meeting. They met to find a way to keep television out of western South Dakota. Duhamel flew to Washington, D.C., in 1954 and filed for a broadcast television license, the first in western South Dakota. On May 30, 1955, KOTA-TV signed on. Duhamel expanded "KOTA Territory" to the Nebraska Panhandle in 1958, the northern Black Hills in 1966 and in 1977 to Sheridan-Gillette, Wyoming.
In 1966, Duhamel joined Joe Floyd of KELO-TV as an equal partner in South Dakota Cable to bring cable television to eight Black Hills towns.
Duhamel built a regional broadcasting empire at a time when few women worked outside the home. In 1961, she was elected president of the South Dakota Broadcasters Association, the first woman to run any state broadcasting organization in the United States.
She died in November 1991 at the age of 86.
Bill Groethe, 95, Rapid City
William McAndrew "Bill" Groethe was born Nov. 2, 1923, and raised in Rapid City during The Great Depression. He chose to dedicate his life to documenting regional historical events and scenery with his photography and is still working at 95 years old.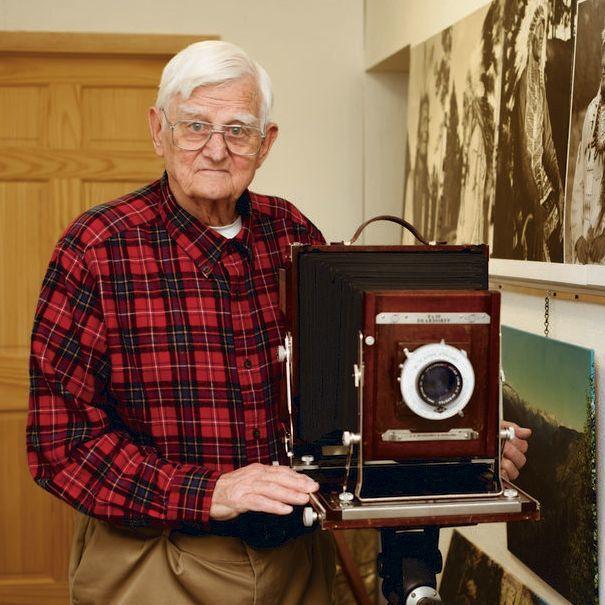 He started his business in 1956, after working for Bell Studio photography since the age of 12, and after serving as a photo reconnaissance technician for the Army Air Corps in World War II.
In addition to photographing famous Lakota leaders such as Nicholas Black Elk and the Akicita survivors of the Battle of the Greasy Grass, (the Battle of the Little Bighorn), at their reunion in 1948, Groethe has photographed many of the local and national political leaders of the U.S. as they visited the Black Hills. He has photographed the presidential visits of both George Bushes, Dwight D. Eisenhower, Franklin D. Roosevelt and Barack Obama. In April 1996, Sen. Tom Daschle invited Groethe and his wife, Alice, to an honoring ceremony in Washington, D.C., to recognize his work in the Smithsonian Archives.
In 1938, Groethe photographed Olympian Jesse Owens as he visited Rapid City. Some of Groethe's most iconic and popular works are from the area near Pine Ridge and the Badlands photographing the Black Elk Lakota moons, including the Moon of the Ripe Cherries, probably his most famous shot.
Groethe realizes the significance of digital printing, but he still prefers printing with photochemistry and argues for the higher quality of film. He has donated works to public institutions such as the Rapid City Airport and Oglala Lakota College. He remains dedicated to an equitable Rapid City, a value modeled by his parents.
Groethe has been married to Alice for over 65 years.
You have free articles remaining.
Lyndell Petersen, 88, Hermosa
Petersen was born on the Fourth of July in 1931. After his dad went to work for the railroad, the family moved to Missouri, Nebraska, Wyoming and finally Quinn, South Dakota. Petersen went to South Dakota State College and graduated with a degree in animal science and an Alpha Zeta pin.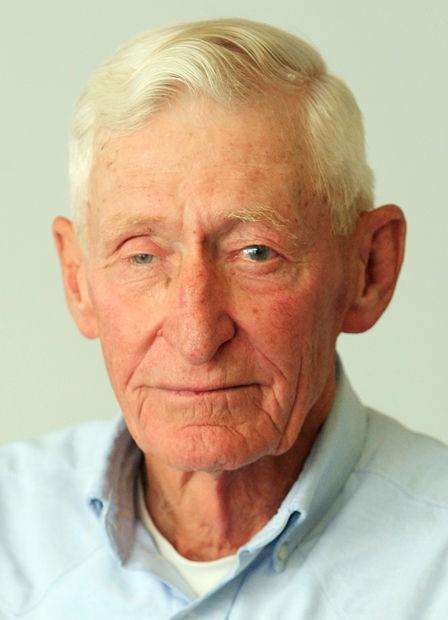 He went to Minnesota, where he taught classes in agricultural practices and principles to veterans returning from World War II. During that time he married Audrey Burkhead and they had three children.
Petersen worked for South Dakota State University's Extension Service, first as an assistant county agent in Minnehaha County and then as 4-H club agent for West River and ultimately as a county agent, first in Harding County and later in Pennington County.
Petersen's first wife and two daughters died in the Rapid City flood of 1972.
In 1976, he began serving as a state senator. He served on 11 of the Legislature's 13 standing committees, including the Appropriations Committee for eight years.
He served with many boards and community groups. Some of his directorships included Rushmore Mutual Life Insurance Co., Clarkson-Mt. View Nursing Home, North Central Health Systems, regional and national boards of The North American Corriente Association, Western South Dakota Buckaroos, the Pennington County Board of Commissioners, Central States Fair, and Western Junior Livestock Show. 
After he retired from the Extension Service, he bought a ranch on Lower Spring Creek and saved an 1885 house from demolition. He and his second wife, Jill, restored the house, which is now listed on the National Register of Historic Places.
Reuben Bareis, 91, Rapid City
Bareis was born in Great Bend, Kansas, on Leap Day, Feb. 29, 1928. His mother died when Bareis was 3 years old. He and his brother then lived with their paternal grandparents on a farm in eastern Missouri.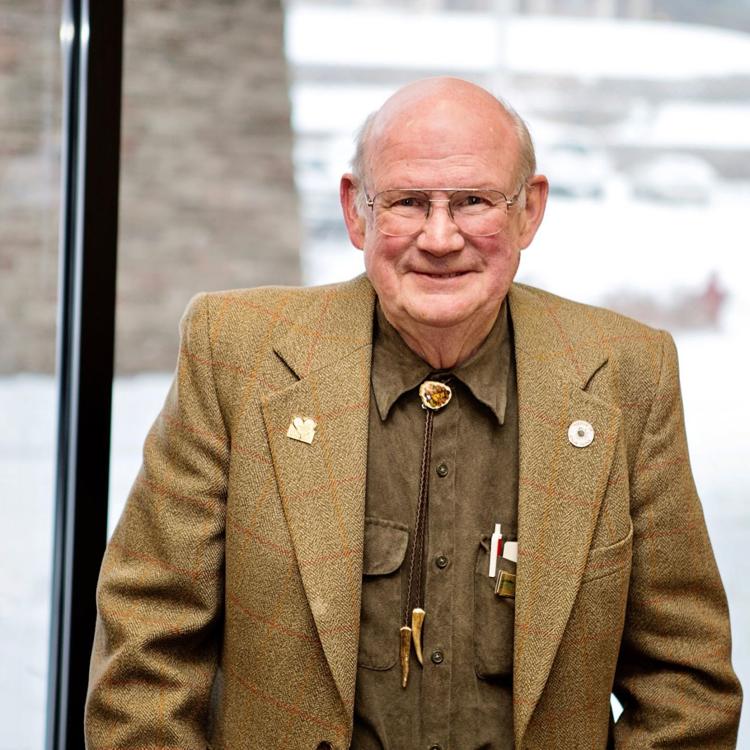 Seasonal allergies caused a move to Colorado, where Bareis worked in a grocery/meat market in high school during the World War II years and earned a scholarship to the University of Colorado in Boulder.
He graduated from CU Medical School in Denver in 1952. There he met his future wife, Marloe Polson. After a year's internship at Madigan Army Hospital near Tacoma and a year in Korea at a Battalion Aid Station, they were married on Sept. 12, 1954.
Bareis continued his medical training in Internal Medicine at the University of Michigan until 1957, when he was invited to join the Dawley-Kegaries Clinic in Rapid City, and so began his 62 years in South Dakota.
Since 1958, Bareis has been actively involved with the Rotary Club and its outreach, including Storybook Island, and international visitation.
After 10 years with the clinic, he, with Drs. Robert Johnson and Streeter Shining, formed the Internal Medicine Group, which attracted much-needed sub-specialists to Rapid City.
Bareis' interest in nursing homes was piqued while visiting patients in Marie Sheldon's Home, which was the only privately operated nursing home in Rapid City in the 1950s. Over the next 25 years, he encouraged six more facilities to be opened, plus Westhills Village, a continuing care facility developed by a group of First Presbyterian Church members. He became medical director of three of those facilities, and as a clinical professor of medicine, he joined Dr. David Sandvik's team to teach personnel working in the geriatric field.
Bareis was president of the South Dakota Society of Internal Medicine and the Black Hills Medical Society, and governor of the South Dakota Chapter of the American College of Physicians. He and Marloe were frequent supporters of the Black Hills Playhouse, local theater, music and other artistic endeavors.
Bareis sang in the Shrine of Democracy chorus and was a member of the Catalyst Club and Chamber of Commerce. He received the Good Neighbor Award in 1985. After retiring and while caring for his wife, Marloe, he wrote and edited several books, including "Compassionate Caregivers," a history of the local nursing home industry.
At Westhills Village, where he now resides, he has joined the Toastmaster's Club, Writer's Club, Caregiver's Group, Village Voices, and Bible and Book Club. His beloved Marloe died in 2016.
A fifth-generation South Dakotan, Richard Ellsworth "Dick" Brown was raised in Dell Rapids. His wife of over 50 years, Sue, is a 2008 Hall of Fame inductee.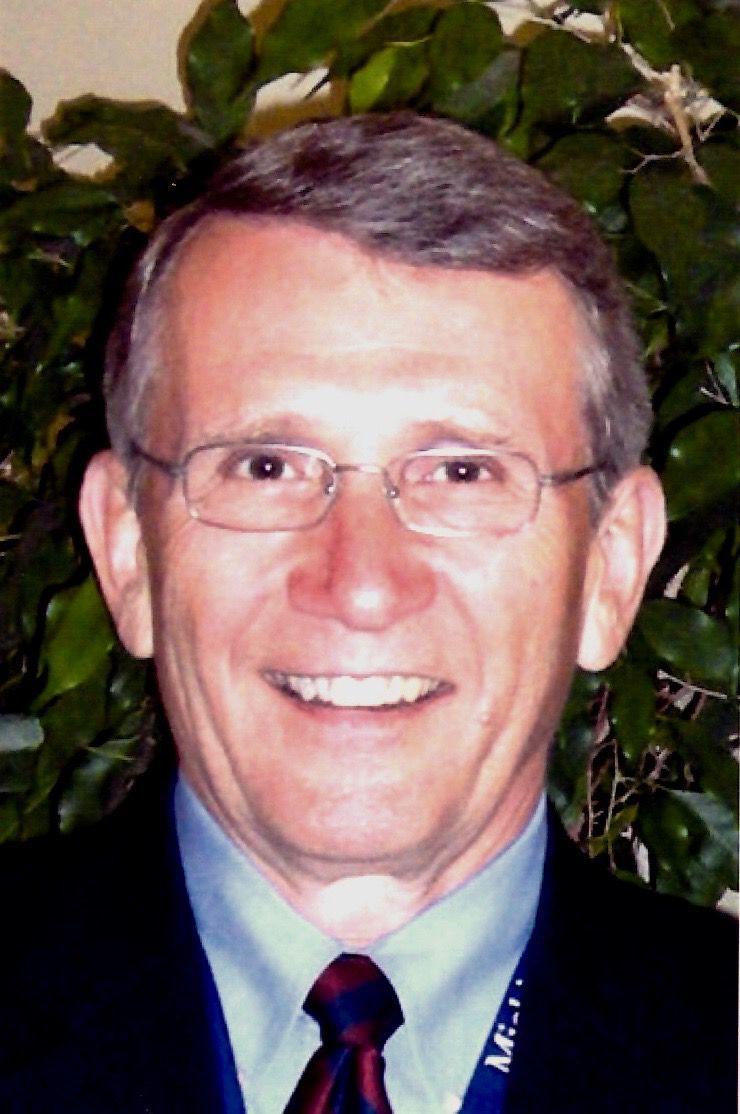 Brown received undergraduate and graduate degrees in political science at the University of South Dakota. In 1967, Brown pursued doctoral studies in political science and worked for U.S. Sen. Karl E. Mundt in Washington, D.C.
Brown went on to be executive director of the 10-state Missouri River Basin Commission in Omaha. In 1979, he and Sue relocated to South Dakota, where he became executive vice president of the Sioux Falls Downtown Development Corporation. His business career included decades as general agent for Lutheran Brotherhood (Thrivent), and regional vice president of Wells Fargo.
He was elected chair or president of the Sioux Falls Area Chamber of Commerce, Sioux Empire United Way, First Lutheran Church of Sioux Falls, Sioux Falls Downtown Rotary Club, South Dakota Water Congress, South Dakota Fraternal Congress and the Black Hills National Forest Advisory Board. Other organizations that benefited from his leadership are Arts South Dakota, South Dakota Humanities Council, Senator Karl Mundt Foundation, USD Foundation and USD Farber Fund.
He served as a state legislator and as a commissioner of Game, Fish and Parks. While in the Legislature, Brown served as chair of the Education and Taxation committees.
When the Browns moved to Custer in 2008 to be near family, Dick and Sue became development directors of the South Dakota Parks and Wildlife Foundation. They raised more than $15 million in private money to create public assets such as outdoor campuses in Sioux Falls and Rapid City, Good Earth State Park, Mickelson Trail, Custer State Park Visitor Center and the Peter Norbeck Outdoor Education Center. Brown has also raised more than $1.6 million for an expansion of Palisades State Park north of Sioux Falls.