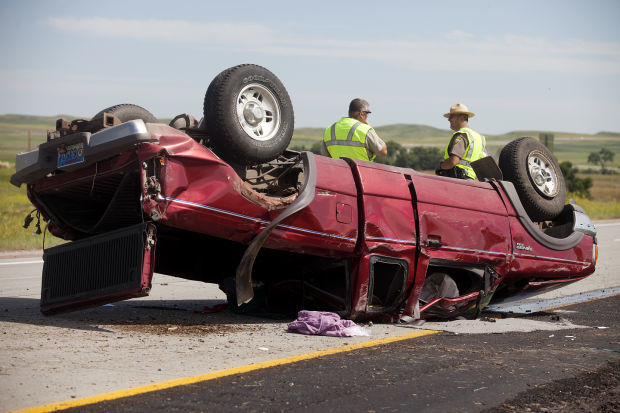 South Dakota children have the highest mortality rate in the nation, according to a national survey released this summer.
The 2018 Kids Count Data Book, published by the Annie E. Casey Foundation out of Baltimore and ranking 2016 data, ranked the Rushmore State as 45th in "health." Categories included "low birth-weight babies," "children without health insurance," and "teens who abuse alcohol or drugs." On each, South Dakota came in right around or below the national average. 
However, on the fourth category — "child and teen deaths per 100,000" — South Dakota ranked last. Whereas nationally 26 children per 100,000 will die annually, 47 South Dakota children will die per 100,000. This is up from in 2010, which revealed a mortality rate of 39 per 100,000 in the state.
Alaska, with a rating of 44 per 100,000, is the next closest. North Dakota, a common comparison for South Dakota in terms of a rural, upper Midwestern state with pockets of extreme poverty, had a rating of 23 child and teen deaths per 100,000.
"It's newsworthy that we rank last in the country on that particular indicator," said Carole Cochran, program director with South Dakota Kids Count. "And it's something to think about when we consider where we can have an impact."
A spokeswoman with the Department of Health suggested among the leading causes for the elevated rate were automobile accidents and suicide.
"These annual rates are somewhat inconsistent and jump around from year to year," Katie Hill, communications director with the South Dakota Department of Health, wrote in an email. 
South Dakota, like many rural states, struggles with access to mental health facilities. Rapid City Area Schools lead school counselor Dana Livermont confirmed that in her first six years with the district, she can recall only a handful of suicides.
"But in the last twelve months, we've seen six," said Livermont. 
The State Department of Health provided numbers showing between 2012 and 2016, the child and teen death rate is actually lower than the previous decade. Traffic accidents, too, are down in the last decade. However, in 2016, 13 children died in accidents, a spike that can fluctuate numbers in a low-population state.
A van crash, for example, in July 2017, killed four children and a grandmother traveling from Pine Ridge.
Cochran said it could be time for the Legislature to look at fixes to the state's driving laws. She participated in a legislative teen driving task force earlier this decade. Texting and driving is illegal but only as a secondary offense in South Dakota. South Dakota, also, is one of only a few states where children as young as 14 can receive a learner's permit. Advocates argue these drivers often assist on family farms or ranches.
"We've tried in the past a stricter graduated teen licensing and a statewide driver's ed program," said Cochran. "But not many of the items could pass the Legislature."
According to the 2018 Kids Count Data Book, the national child and teen death rate has dramatically declined from 46 per 100,000 in 1990. Ratings reflect a "broad array of factors," the book continued, including access to health care, environmental factors, safety practices and adult supervision.
Child and teen deaths per 100,000, which can also include homicides, drownings and cancer, were lowest (under 20 per 100,000) in northeastern states, such as Rhode Island, Connecticut and New York. Neighboring states Minnesota (21 out of 100,000) and Nebraska (23 out of 100,000) were both under the national average.