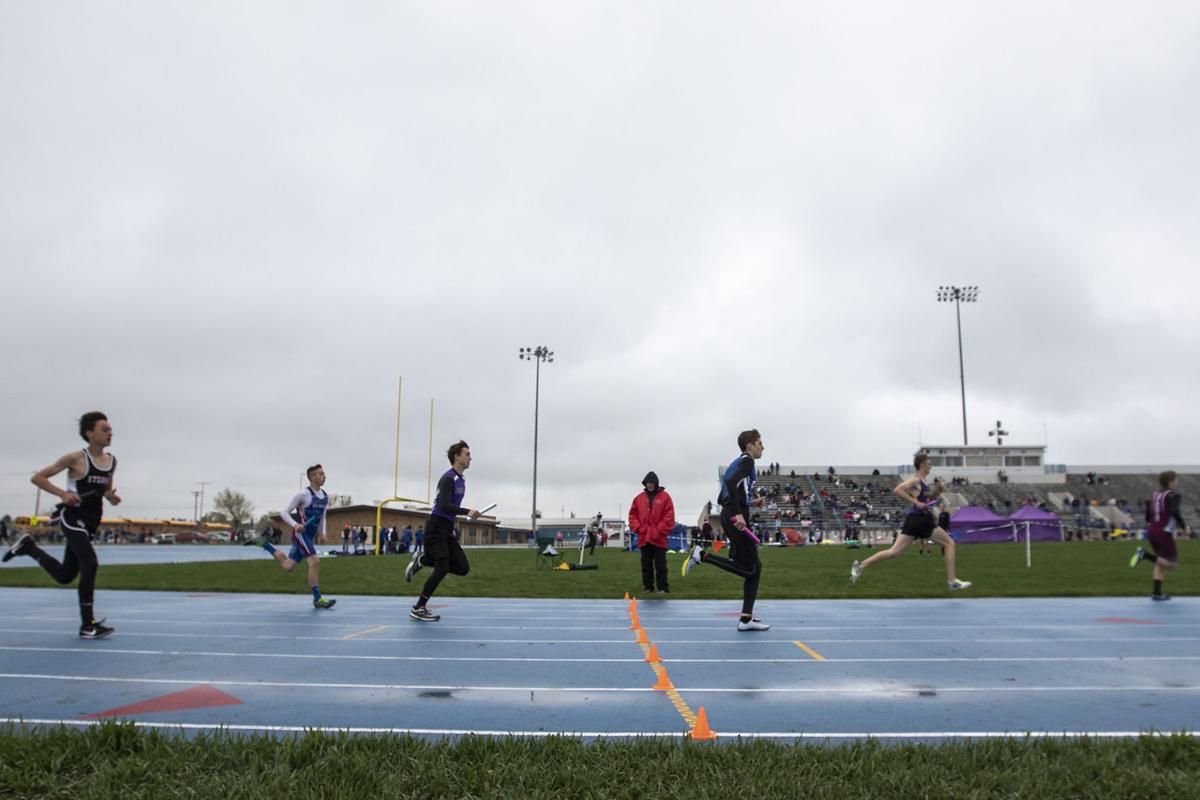 For now the start of the high school spring sports seasons in South Dakota has been pushed further back into the spring.
In response to Gov. Kristi Noem's direction of school closure through May 1, all South Dakota High School Activities Association spring sports practices and competitions are canceled through Sunday, May 3.
The SDHSAA Board of Directors will meet Friday at 10 a.m. (MST) via teleconference to decide the 2020 spring sports season, as well as the suspended/postponed events of state basketball, visual arts, region music and all-state band.
That agenda is posted to the SDHSAA website and the meeting will be held via teleconference and will be live streamed for the public.
Sanctioned spring high school sports in South Dakota include track and field, girls' golf and boys' tennis. Baseball and rodeo are club sports.
On the original spring schedule, the track and field competitive season would have begun Saturday with the Rapid City Developmental meet at Sioux Park. The state meet is scheduled for May 29-30 in Sioux Falls.
The girls' golf competitive season would have been about a week and a half in, with the Class AA state tournament scheduled for June 1-2 at Hillsview Golf Course in Pierre, the Class A meet at Vermillion Bluffs Golf Course in Vermillion and the B tournament at the Lakeview Golf Course in Mitchell. The B boys' tournament is scheduled for the Wild Oak Golf Course in Mitchell.
The boys' tennis competitive season would have been three weeks in, with the state tournament scheduled for May 21-22 in Rapid City.
The boys' and girls' state basketball tournaments were scheduled for March 19-21 and are still officially on hold.
Rapid City Central athletics director Jordan Bauer said their coaches and advisors have been sending home activities that their athletes can do from their home, in their backyard or on the street or sidewalk in front of their house. Physio Performance, which also provides a strength coach for them, has also been doing live daily workouts on social media to help their athletes stay in shape.
"We are asking all of our student extra-curricular participants to follow all CDC guidelines and practice social distancing," Bauer said. "This is truly an unprecedented time and really uncharted waters for all of us. My heart goes out to all of our student extra-curricular participants in both sports and fine arts who have worked so hard during their career, and especially to our seniors whose senior year has been cut short.
"I hope that our spring activities get to have their competitions and performances. However, we will continue to do what we've been advised to do to ensure the health and safety of not only our student athletes and coaches, but our community and state. Our main focus is keeping our students and their families healthy during this unprecedented time in our history."
Over at Rapid City Stevens, athletics director Jared Vasquez said that with the three-sport spring season, it is a matter of the athletes checking in with coaches, who are providing structured workouts or ideas or tools to do online workouts.
"As far as us as activity directors, we're adjusting to all of the online meetings to collaborate with our colleagues," he said. "We have a Zoom meeting, discussion only, no voting. We're trying to keep engaged and look towards the future.
"With the Governor giving us the date of early May, we're just trying to adjust to some things and just visit with our staffs to see what their thoughts are, and just trying to be prepared as best as we can."
Vasquez adds that he appreciates for the sake of the student-athletes, that the state has been still working for a sliver opportunity of hope for the events to be held.
"It's one of those double-edge sword's," he said. "You make decisions you hope are the best ones, but you know they are not going to please everybody. I think that is where the state is at now."
Get local news delivered to your inbox!
Subscribe to our Daily Headlines newsletter.