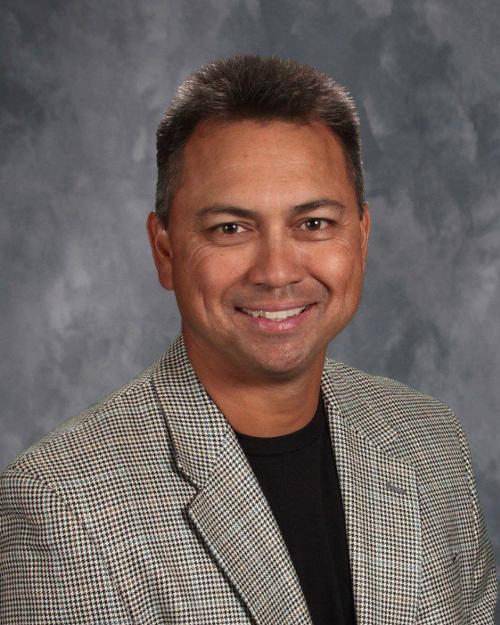 As St. Thomas More High School prepares to celebrate its 30th graduating class this spring, Principal Wayne Sullivan is moving into a new role to strengthen the future of Catholic education.
The Rapid City Catholic School System announced Monday that Sullivan has been named the director of Alumni and Public Relations of the RCCSS Development Office.
Sullivan will begin his new position July 1. He'll remain St. Thomas More's head football coach, a position he has held for 30 years.
"I've been very blessed to be here all 30 years, so I know every graduate and I'll be building those relationships to help ensure our future," he said. "For the past couple of years, (the district has) been looking at ways we can ensure the future of Catholic education for many years to come. We need to grow our endowment."
After 30 years, St. Thomas More High School has about 1,500 alumni, including three of Sullivan's children.
"We have alumni that have done wonderful things and it would be a great time to get those relationships and get them on board with giving back, and the pride with being a Cavalier," Sullivan said. "It felt like the right time to do this. … I'm excited for all the alumni, to get them back involved with an amazing school."
In his new role, Sullivan said a top priority will be to grow the RCCSS endowment.
"We want to retain our great teachers by trying to raise our salaries and benefits, and then have affordable tuition so families can send their students to Catholic education if that's what they choose," he said.
Sullivan began his career with RCCSS as a math, world religion and physical education teacher. After teaching for five years, he served as the St. Thomas More Middle School principal for five years and for the past 20 years has been the principal of St. Thomas More High School. Sullivan and his wife have five children, all of whom have attended RCCSS schools starting with preschool. The Sullivans' two youngest children are currently a junior and a seventh-grader.
"I came into this district as a 21-year-old and I've grown up with St. Thomas More," he said. "I'm excited to have this new role so St. Thomas More is here for many, many years to come."
In announcing Sullivan's new position, the RCCSS board of directors praised Sullivan's enthusiasm and said the district looks forward to continuing to develop personal and academic excellence in the Catholic tradition. Sullivan said Catholic schools offer staff, students and families a unique learning environment.
"First and foremost, our faith is very evident — being able to pray with students, and even as a football coach we take our team to Mass every week," Sullivan said. "I know every one of my students by name and what's going on in their education and just that tight family atmosphere."
Sullivan said the district hopes to hire a new St. Thomas More High School principal by May.