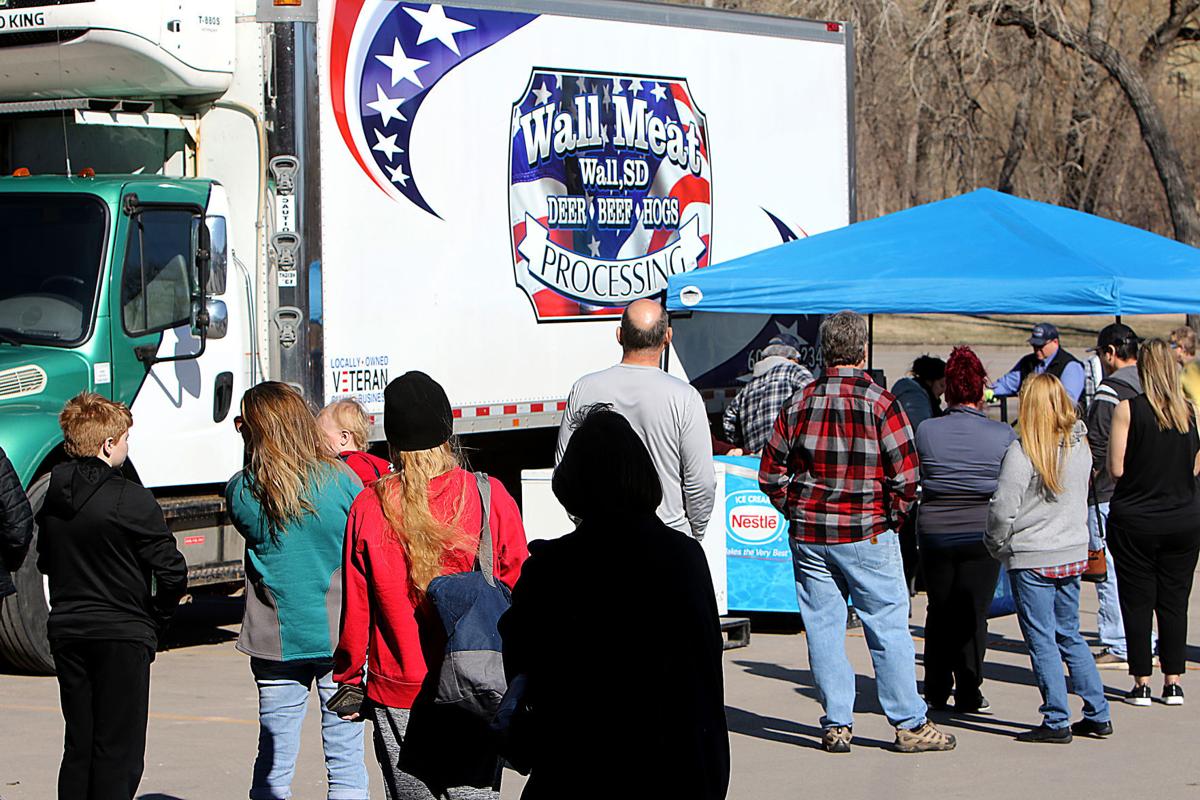 Some South Dakota meat processors now have the ability to ship their products across state lines.
The state has entered into a Cooperative Interstate Shipping agreement with the federal Department of Agriculture Food Safety and Inspection Service, Gov. Kristi Noem announced Thursday.
The CIS agreement allows state-inspected meat producers to market their products nationwide by allowing them to operate as federally inspected facilities.
"Our food supply is a matter of national security, so we need to increase diversity in the supply chain to offer more options to Americans," Noem said in a news release. "For too long, meat producers have been shortchanged due to anti-competitive practices in the meatpacking industry. These new opportunities will expand their options and allow them to ship South Dakota meat across state lines."
Without CIS, a state-inspected facility is limited to in-state sales. There are now 34 state-inspected establishments, including four in Rapid City, that are eligible to apply to participate in CIS, according to State Veterinarian Dusty Oedekoven.
Cutting Edge Meat Market in Rapid City is in the process of joining the program.
Owner Becky Goosen said the market will benefit a lot from CIS. Customers coming from out of state had been asking her for years to ship her products, but only now that the state has joined the federal program can that finally happen.
"This opens up a lot [of opportunity] for me," Goosen told the Journal. "I think it's a great program. Most of us have been waiting, hoping and praying this would go through."
Only the 27 states with an established Meat and Poultry Inspection program can participate in CIS. The state MPI programs must show their inspections of state plants are of the same quality as federal inspections. FSIS oversees the CIS program to ensure all federal regulations and statutes are being followed, which includes verifying that each establishment continually meets these requirements.
CIS establishments are required by law to employ fewer than 25 workers. The state picks establishments to recommend to the FSIS for participation in CIS. Then, the federal agency verifies the state-inspected establishments' compliance to federal requirements. According to the USDA's website, compliance includes meeting federal regulatory requirements for sanitation performance standards and developing written Hazard Analysis Critical Control Point plans.
Processors interested in the CIS program should contact the Animal Industry Board at 605-773-3321 or visit https://aib.sd.gov/.
"The Animal Industry Board is excited to help bring CIS to South Dakota," Oedekoven said in a news release. "Our meat processors and producers need options, and CIS gives them another pathway for getting South Dakota products to market."
In addition to South Dakota, there are eight states currently participating in CIS — Indiana, Iowa, Maine, Missouri, North Dakota, Ohio, Vermont, and Wisconsin.