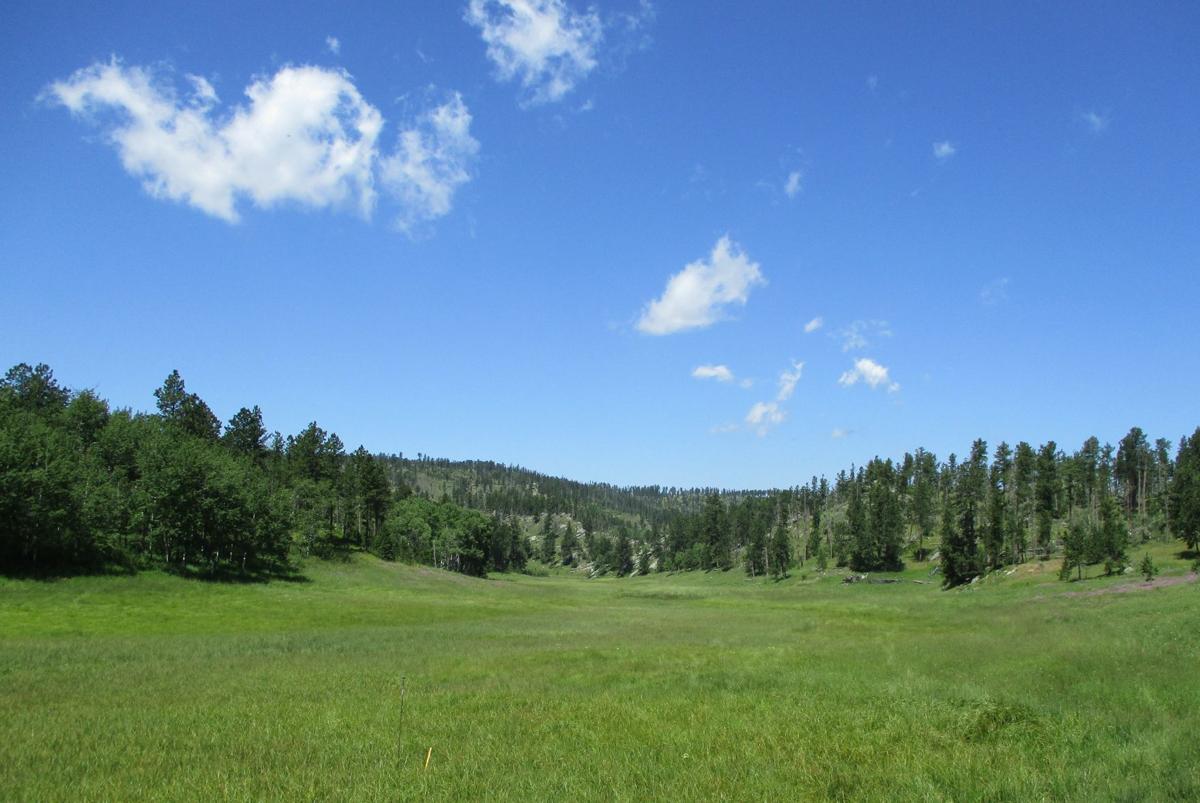 The Black Hills National Forest is growing by 350 acres, thanks to $1.7 million in federal funding.
Forest officials announced Wednesday that the U.S. Forest Service has purchased land from the Myrle G. Case Trust, utilizing funding from the Land and Water Conservation Fund. A news release about the purchase did not include the price, but forest officials said in a later Journal interview that it was $1,719,000.
The money came from the federal government's 55-year-old Land and Water Conservation Fund, which is supported by royalties from federal oil and gas leases on the Outer Continental Shelf.
"We wouldn't have been able do this project if we hadn't been able to compete and have the project be selected under the Land and Water Conservation Fund," said Meagan Buehler, realty specialist for the Black Hills National Forest.
Buehler said forest officials applied several times to the fund since first being approached about purchasing the Myrle G. Case Trust land in 2010. This year, the purchase was finally selected to receive funding. Forest officials said the Trust for Public Land, a nonprofit, assisted with the appraisal, the title and other aspects of the purchase.
You have free articles remaining.
Forest officials said their point of contact with the trust was Wells Fargo Bank, and they had no further information about the trust. But the forest officials understood that a family associated with the trust wished to protect the land from development.
The Journal's archives indicate that the Myrle G. Case Trust is connected to the late Francis Case, a former South Dakota senator and congressman whose wife's name was Myrle.
There are nine parcels included in the purchase area, which is approximately 5 miles north of the city of Custer, near Crazy Horse Memorial. From the Black Hills Aerial Adventures helipad along U.S. Highway 385, the land is across the highway to the west and a little to the south, forest officials said.
The purpose of the purchase is to preserve wildlife habitat, to protect watersheds and streams, and to provide recreational opportunities for the public. A 3.6-mile stretch of Tenderfoot Creek runs through the property, on its way to Spring Creek.
Scott Kenner, a professor of civil and environmental engineering at the South Dakota School of Mines & Technology in Rapid City, has been involved in studies of the Spring Creek watershed. He said Thursday that protecting land along Tenderfoot Creek from development will have a positive impact on water quality and aquatic life.
"By protecting that land from development, it's reducing the future potential for sediments to be eroded and transported into Spring Creek," Kenner said.