The Gettysburg City Council confirmed Monday night that the police logo that includes a Confederate flag has been removed from the police department's cars, buildings and patches.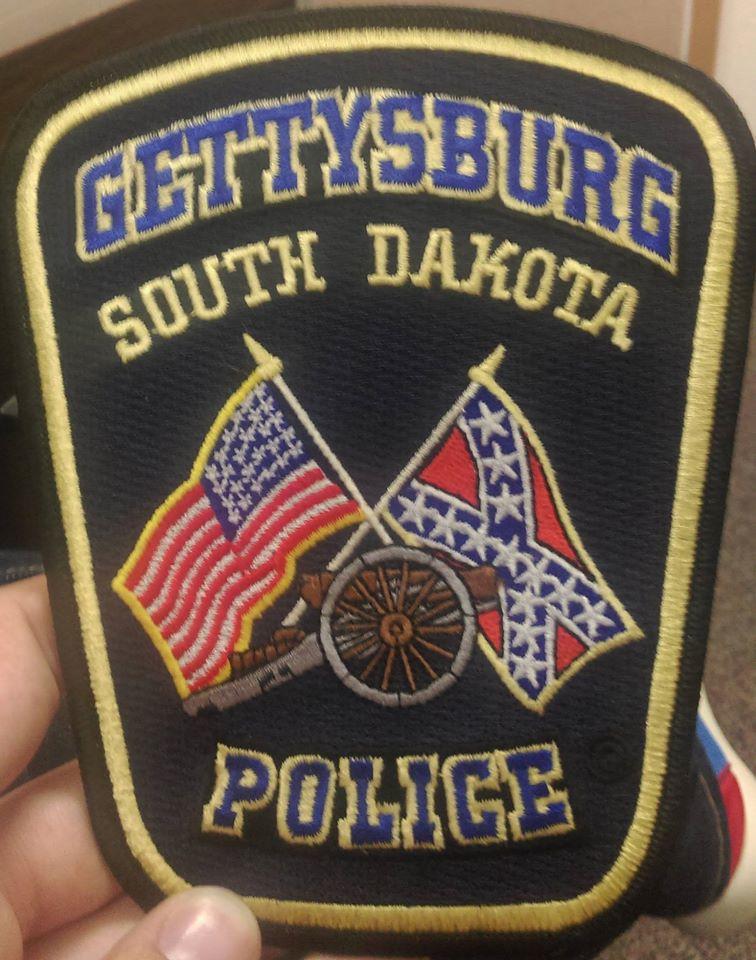 "The patch that has been the focus of media coverage in 2020 was applied in 2009 solely by the authority of the office of police chief," Mayor Bill Wuttke and the Gettysburg city council said in a joint statement. "This officer is no longer employed by the city of Gettysburg."
The statement read that current Police Chief Dave Mogard has removed the patch from all uniforms, vehicles and buildings.
A Gettysburg resident — identified as Shannon at the meeting — said she wanted the removal of the Confederate flag "or other racial emblems" from Gettysburg city offices, property, vehicles, signs and uniforms.
"I want to thank you for the unofficial removal and ask that it be permanently put in place," she said. "We get a few traveling nurses at the hospital that are of color, and they do mention it because it is a nationally known story. I just wish that it would all disappear."
Jamie Clapham, of Rapid City, said as a Black woman in South Dakota she fully supports the removal of the Confederate flag from the patch.
"It was discouraging and disheartening to see the Confederate flag — a symbol of oppression and hatred — on official government uniforms of any municipality," Clapham said. "I applaud the city of Gettysburg for doing the right thing. Recognizing the simple act of its removal is an indication to the people who look like me that they want to be welcoming and not exclusionary, or be identified as a group who is complicit with racism."