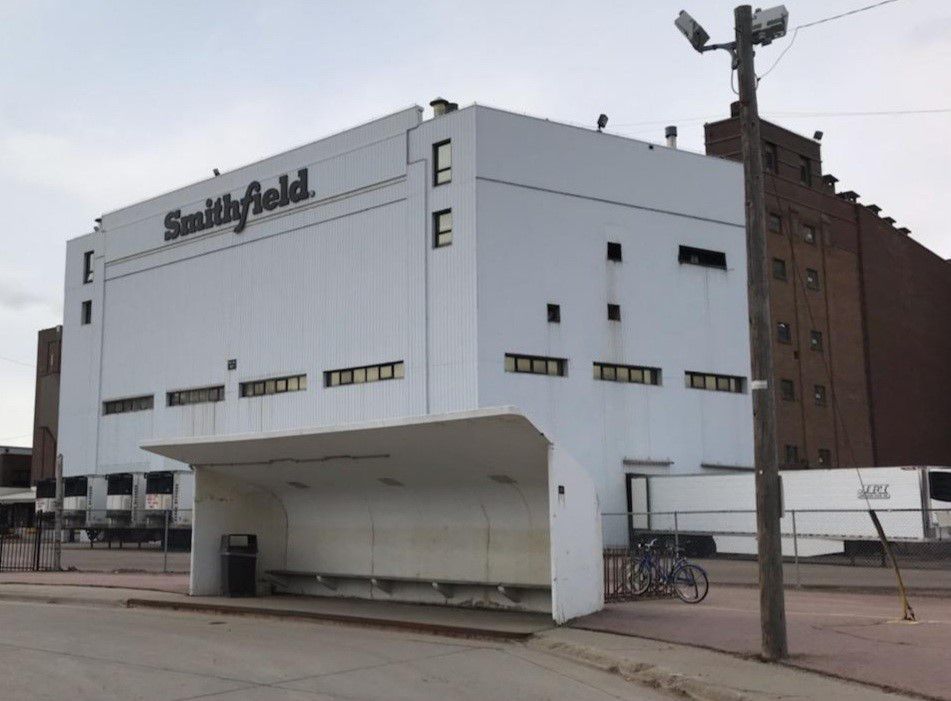 Gov. Kristi Noem and Secretary of Health Kim Malsam-Rysdon had two phone calls — one Thursday night and another Friday morning — with all 3,700 Smithfield Foods employees in Sioux Falls regarding the outbreak of COVID-19 among more than 1,000 people connected to the plant.
However, community activists like Nancy Reynoza say employees weren't notified of the calls beforehand, and the calls weren't conducive to hearing from the workers.
Noem said Thursday she planned to hold the phone calls and that her office had been speaking with plant management to get employee contact numbers.
Her comments came one week after more than 50 organizations and individuals, including Smithfield workers, asked to meet with her to discuss working conditions at the plant.
Noem said Thursday that the calls would help them "get all the information they may be wanting."
Noem spokesman Ian Fury said both Noem and Malsam-Rysdon were on the phone with the workers for "nearly two hours in total" and that the calls centered around "what we're asked by the media each day."
Questions about those who have tested positive with no symptoms, when they can go back to work, recovery from COVID-19, reinfection, resources available to them, and how they can stay up-to-date were all included in the call, Fury said in an email to the media.
Reynoza, founder of Que Pasa Sioux Falls, a Latino community organization and Spanish-language news source, is well-connected with the workforce at Smithfield and has been speaking on behalf of workers in recent media interviews.
Reynoza said Friday that the call was facilitated through Smithfield and that the company chose which employees would be called.
"I was with an employee yesterday when the call came in to her," Reynoza said, noting that she wanted to ask questions but was unable due to technical difficulties on the call. "Completely not a good way to try to hear from people.
"Some employees told me they just didn't answer because they feel that since the company is putting this together, they need to shut up and not say anything so they don't get in trouble," Reynoza said. "They fear it can be recorded, and it could be used against (them)."
Reynoza was also supposed to set up a May 2 event with the CDC and state Department of Health in which workers from the Hispanic community could ask questions. 
Reynoza said she received many questions from the community, yet she had to cancel the event. The event description says it was cancelled by both the CDC and Department of Health.
In an email sent to the media, Fury said "we want to thank Smithfield employees for participating and for the very thoughtful discussions."
Fury also thanked Lutheran Social Services, which helped provide interpreters for the calls to translate Spanish, Swahili, Oromo, Amharic, Kunama, Nepali, Tigrinya and Vietnamese.