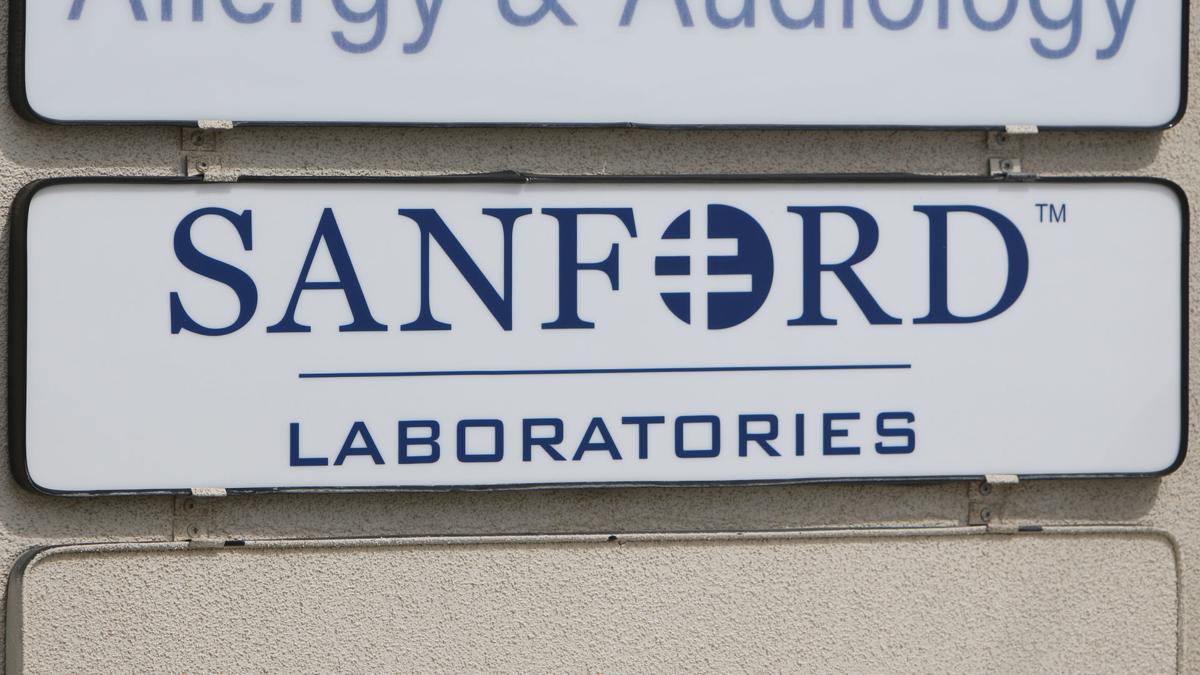 Machines that run rapid tests for COVID-19 in the state are the same machines that previously produced false negative results across the U.S.
The state Department of Health first deployed nine Abbott ID NOW machines on April 15, which was the same day that the manufacturer, Abbott Laboratories, released new guidance to medical professionals on how to use the machines.
The machines went to Prairie Lakes Hospital in Watertown, Community Memorial Hospital in Redfield, the Huron Regional Medical Center, Mobridge Hospital, a hospital in Martin, the Fall River hospital in Hot Springs and Monument Health in Spearfish. Two of the machines went to the city of Sioux Falls.
Abbott said April 15 that some hospitals and laboratories had used viral transport media to store, preserve and transport their samples for the ID NOW rapid tests. However, the company said VTM could reduce the sensitivity of the test through dilution, which can potentially lead to false negative results.
The ID NOW machines are designed for urgent care, physician's labs, emergency departments and retail settings where patient samples are collected and tested directly in a rapid manner, so there's no need for VTM in those settings, according to the guidance from Abbott and the FDA.
Derrick Haskins, communications director for the Department of Health, said recipients of the machines were notified of the update and are conducting their tests appropriately per FDA guidance. Haskins says there's no concern of any false negatives going forward with the machines.
Shawn Neisteadt, media relations specialist for Sanford Health, said Sanford does not use the Abbott ID NOW to run any tests and that he hasn't seen any reports or data from Sanford that suggests any of its tests have a false negative rate.
"My phone would be ringing non-stop if 4 of every 10 patients we called negative were actually positive," Neisteadt said. "Our physicians are not shy about calling when they think results are unreliable. I have yet to receive a call from a physician questioning the validity of our results."
Dr. Benjamin Aaker, an emergency medicine physician at Avera in Yankton and president-elect of the South Dakota State Medical Association, wrote in the Washington Post early Monday that one of his patients died of respiratory symptoms after refusing a ventilator. Aaker said he thinks her test for coronavirus was a false negative.
Dr. Joshua Clayton, state epidemiologist for the Department of Health, said Monday that there would be concern if false negatives started appearing in the state, but the department hasn't seen any yet.
"I'm not sure of the specifics of this case," he said of the patient in Yankton, "but it's something that would be of interest for us to know why the individual physician did believe that was the case."
Clayton said false negatives can appear from issues with the testing, or with the specimen collection. He said clinicians would need to do additional testing to identify a positive result if it occurs.
"The other thing to keep in mind is that an individual that tests negative one time and then tests positive another time is not solely going to be due to a false negative from the testing," he said. "That may be an individual who has been exposed to COVID-19 and the previous test did not identify because the virus was still incubating."
"There are multiple reasons why a person may test positive later and that's not necessarily a false negative result," he added.
Concerned about COVID-19?
Sign up now to get the most recent coronavirus headlines and other important local and national news sent to your email inbox daily.