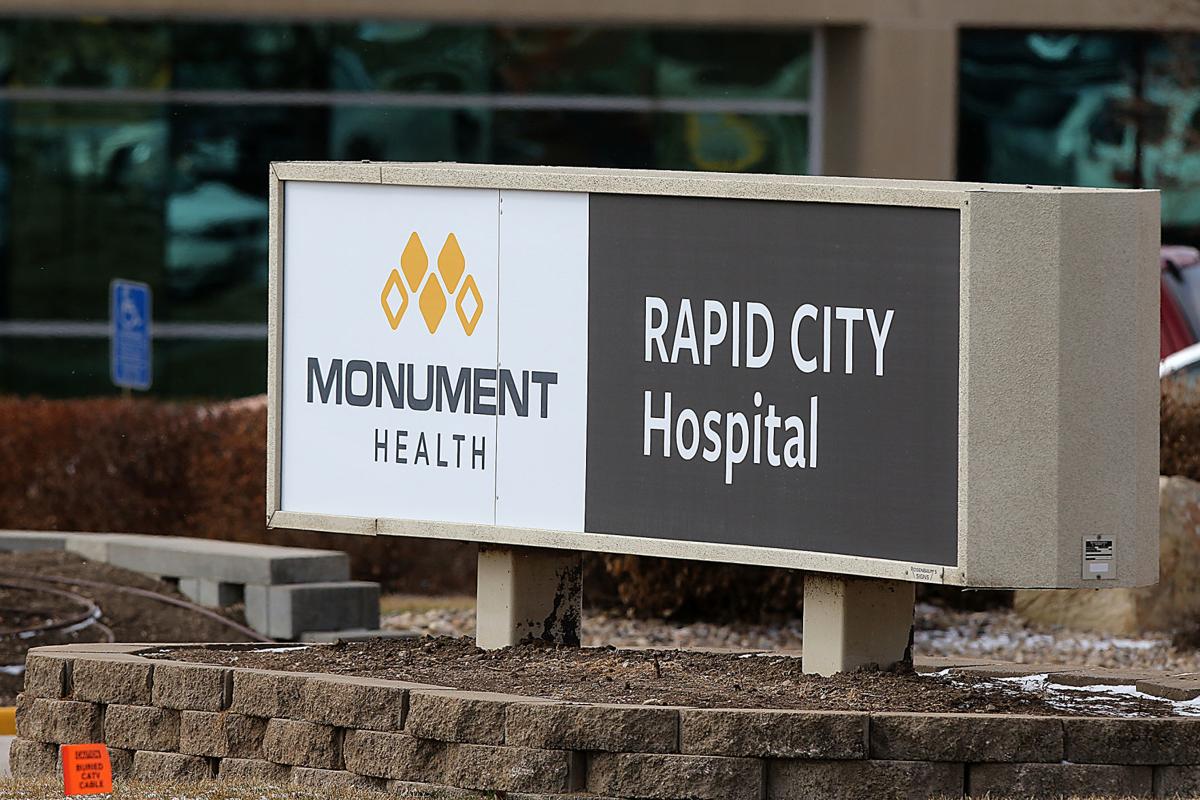 Surgeons at Monument Health started scheduling elective procedures Tuesday for a week in advance. The earliest the hospital could now perform an elective surgery is May 12, if all goes according to plan.
Surgeries and procedures fall under four categories: emergent, urgent, compelling (cases where delays of surgical treatment by more than 60 days could cause problems) and elective. Elective procedures halted March 23.
The hospital has continued to conduct emergent and urgent procedures over the last few weeks. Compelling procedures will be the first to resume, in addition to elective procedures.
"All surgeries are medically necessary or we wouldn't do them, but (elective procedures) are not time-sensitive," said Dr. Steven Maser, vice president and medical director of Monument Health Orthopedic and Specialty Hospital. An example of an elective procedure is total joint replacement, he explained.
"A patient who's got significant hip pain and can barely walk, if they do their procedure today or three months today, their outcome won't be any different," Maser said. "We can get that good outcome today or three months from today, their outcome won't be any different."
Elective procedures that will make a comeback over the next few weeks and months include joint replacement, bariatric procedures, hernia repair and tonsillectomies, for example.
Depending on their roles, some of the 200 caregivers that had to be furloughed April 25 will be called back to work to support the surgical services that will resume in the future, said Dan Daly, Monument Health spokesperson.
The health care system had seen a 30 percent revenue reduction since elective procedures stopped. The company also cited a reduction in inpatient admissions, emergency room visits and clinic visits as factors that brought its revenue down.
If conditions change and there's a surge in COVID-19 patients, Maser said Monument Health would most likely stop doing elective surgeries once again.
Back to normal
South Dakota Gov. Kristi Noem's plan requires hospitals to reserve 30 percent of their beds for COVID-19 patients, and to maintain adequate storage of personal protective equipment (PPE).
Maser says Monument Health has that bed capacity available now for patients, and said the hospital has adequate PPE.
In addition to the governor's plan, Monument Health has a list of 14 metrics it needs to meet each day to make the appropriate COVID-19 response.
The metrics detail that the hospital needs adequate amounts of the following to resume normal operations in addition to COVID-19 care: beds (ICU, general and post acute care), ventilators, PPE, supplies and medications, staff, symptom screening and testing for both patients and caregivers as well as proper sanitation procedures.
The hospital also has to monitor the history of COVID-19 in the area, as well as any legal restrictions it may fall under with city, county and state plans and policies.
Maser said Monument Health has met all 14 metrics so far, and if they were to fall short of one of the metrics on May 11, for example, then any surgeries set for May 12 would not proceed.
"Everything's green at this moment, and we will be checking that prior to any patient wheeling into the operating room for an elective surgery," Maser said.
In addition to Noem's plan and Monument Health's own internal guidelines, the hospital follows guidelines from different associations of surgeons, orthopedic surgeons, anesthesiologists, registered nurses, hospitals, centers for Medicare and Medicaid services and more.
Concerned about COVID-19?
Sign up now to get the most recent coronavirus headlines and other important local and national news sent to your email inbox daily.