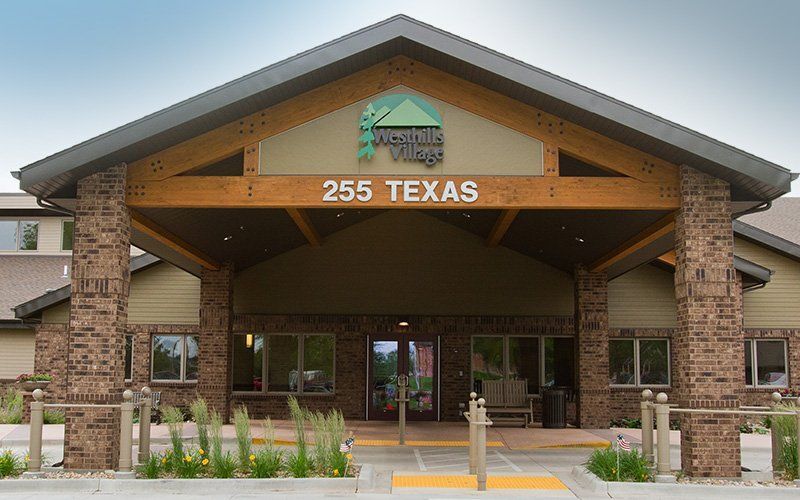 Preliminary results from mass testing of residents and staff at long-term care facilities in the state have shown that less than 1 percent of them have COVID-19.
The plan also followed White House recommendations to test all nursing home residents and staff within two weeks.
Gov. Kristi Noem said the plan would allow the state to test one of its most vulnerable and at-risk populations where "we anticipate that getting folks isolated quickly could make a difference" in tracking and slowing the spread of COVID-19.
Health officials have warned that the mass testing would be "really point-in-time specific," meaning that the results would only give a glimpse of where COVID-19 is at for one period in time.
The idea for mass testing, announced May 14, rolled out in a four-tier plan. The first tier was testing of all skilled nursing facilities in areas with substantial COVID-19 spread the week of May 18 (46 facilities), and the second tier was all remaining skilled nursing facilities in the state the week of May 25 (106 facilities).
Kim Malsam-Rysdon, state health secretary, previously said a combined 17,600 residents and staff would be tested at the nursing homes in these two weeks.
Malsam-Rysdon said Tuesday that 11,532 people have been tested so far, which includes 4,711 residents of long-term care facilities and 6,821 staff.
Malsam-Rysdon said the DOH doesn't have complete data on mass testing yet, but that "less than one half of one percent" of those who have been tested so far have been positive for COVID-19; roughly 57 people.
"They remain very low and for that we are very grateful," Malsam-Rysdon said. "We will be providing some additional data towards the end of the mass testing."
She said on Monday that 98 of the tier 1 facilities had completed their testing and three-fourths of tier 2 had completed testing.
The third tier of testing is for assisted living centers in areas of substantial COVID-19 spread beginning this week (68 facilities), and the fourth tier will cover all remaining assisted living centers in the state starting June 8 (51 facilities).
Malsam-Rysdon said some of the assisted living centers have already completed mass testing early, and others will continue to test in the coming days.
The figure of 11,532 tests run so far may not reflect all of the nursing homes in the state and may have some data from assisted living facilities. It's also possible that nursing home residents and staff refused tests, or that they didn't have to be tested because they already had COVID-19.
Health officials previously said patients won't be forced to be tested and could consent to it, but facilities were asked to work with the patients, residents and families to encourage them to get tested on the universal basis.
Joshua Clayton, state epidemiologist, said those who have already tested positive for COVID-19 wouldn't have to be retested as part of the mass testing events.
At Westhills Village, CEO Daryl Reinicke said staff and residents could say "no" to testing, but that everyone there was tested. Westhills Village did not have its own contract with a private or local lab to run COVID-19 tests, so the DOH contracted Lab Corps to run their tests out of Denver. The DOH has offered to find a lab to work with facilities that don't have a contract set up with one.
250 staff members and 150 residents got tested at Clarkson, Westhills and Courtyard Assisted Living on May 21 and 22, Reinicke said, and only one asymptomatic staff member's test came back as a positive. 300 independent living residents were not required to be tested as part of this mass testing event, he said.
Reinicke said the staff member was asked to self-quarantine at home and will return to work in a couple of days.
"She still to this day has shown no signs and has been feeling fine," Reinicke said. "Her family members are feeling fine. We erred on not having her come back to work and wait this out. We are very pleased with the results."
Reinicke said without help from the DOH, which offered to help pay for testing in all long-term care facilities from state funds, it would have cost $100 for each resident and staff member to get their COVID-19 test processed.
"For us, it would have been a significant cost, and we appreciate the support of the state on that," Reinicke said.
He said the mass testing was helpful because "it verified to us that all of our steps and protocols in place were working and gave us a good starting point of knowing at this given time that this is where we're at." 
Mass testing would only happen there again if there was an outbreak among residents or staff, he said, noting a plan is in place for each facility with specifics for each location in the event of an outbreak.
Malsam-Rysdon said last week that after the mass testing events are complete, the DOH will recommend facilities to continue to test a random 2% of the population of residents and staff on a weekly basis who are asymptomatic "so we can try to stay ahead of COVID-19 in any of these facilities," she said.
Kyle Richards, executive director of Rapid City Good Samaritan Society Facilities, said in an email to the Journal that a resident previously tested positive for COVID-19 in the mass testing but that there are no current infections among residents or staff.
Richards said "nearly all" skilled nursing facility residents, assisted living residents and employees have been tested at Rapid City Good Samaritan Society Facilities.
Concerned about COVID-19?
Sign up now to get the most recent coronavirus headlines and other important local and national news sent to your email inbox daily.