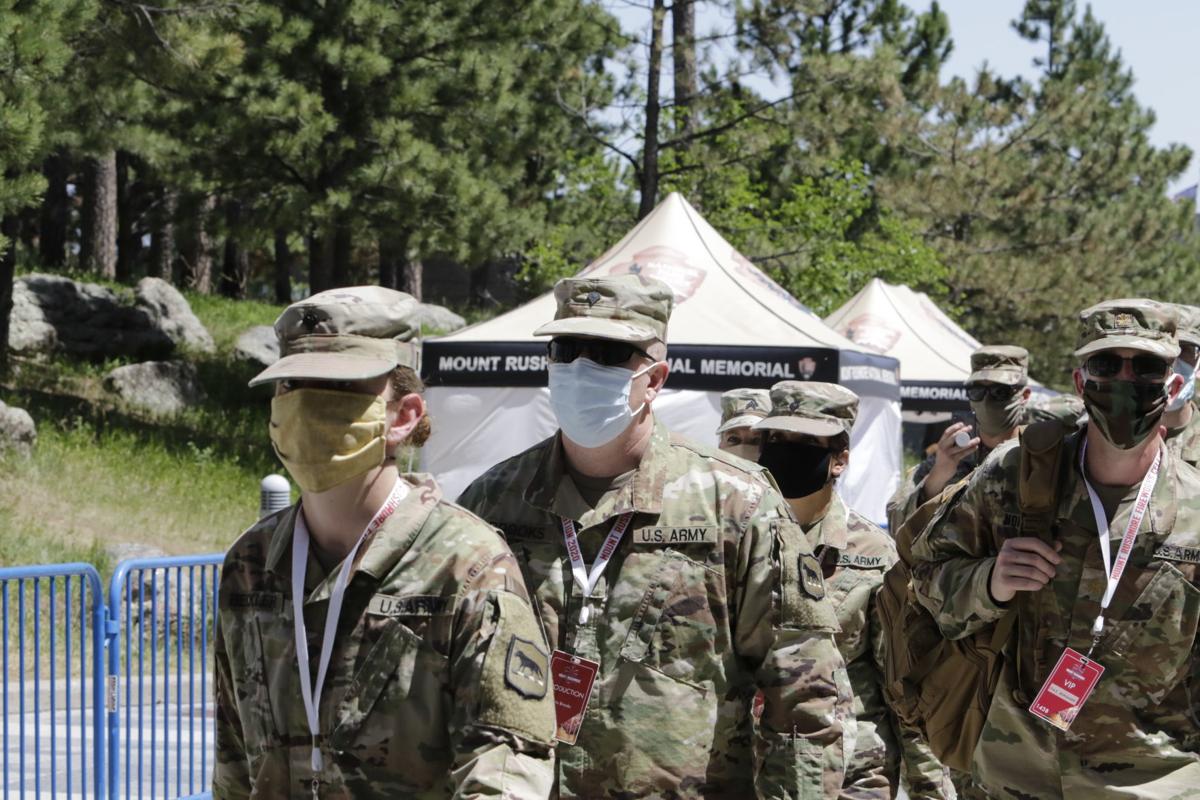 State health officials announced three new COVID-19 fatalities Thursday, bringing the total to 101 coronavirus deaths since the Department of Health started tracking the pandemic in South Dakota in early March.
The decedents were three women, two in their 60s and one in her 80s, from Pennington, Todd and Yankton counties.
Health officials also announced 94 new cases of COVID-19 in the state Thursday, nine new hospitalizations and 51 new recoveries. There have been 7,336 cases of COVID-19 in the state, with 6,331 of those recovered and 904 active as of Thursday.
Sixty-one people are currently hospitalized in South Dakota with COVID-19, and 718 people have been hospitalized in South Dakota throughout the pandemic.
Relating to the outbreak at Avantara Arrowhead in Rapid City, 54 of 67 infected staff and residents have recovered from the coronavirus there.
Minnehaha County saw the greatest increase in cases Thursday with 17 new infections, followed by Dewey (15) and Pennington (10) counties.
Dr. Joshua Clayton, state epidemiologist, said the increase of cases in Dewey County may be related to mass testing among the Cheyenne River Sioux Tribe.
The DOH has also assisted with mass testing at Rosebud, Sisseton Wahpeton Oyate, Yankton, Lower Brule, Crow Creek and Standing Rock Sioux Tribes and helped provide supplies to Flandreau Santee and Oglala Sioux Tribes.
Other counties with new cases include Beadle (2), Bon Homme (1), Brown (2), Brule (3), Buffalo (5), Charles Mix (1), Clay (2), Codington (4), Davison (1), Grant (1), Gregory (1), Hanson (1), Hughes (3), Lake (1), Lincoln (5), Lyman (5), McCook (1), Oglala Lakota (5), Roberts (2), Todd (1), Turner (1), Union (2), Yankton (1) and Ziebach (1). 
Cases related to July 4, fireworks events
Clayton said he doesn't anticipate increases related to any Independence Day events across the state because he "trusts individuals are taking appropriate precautions" but says there are typically an increase in cases throughout the week and fewer over the weekend.
"It's unclear whether it might be due to that," Clayton said, noting other states have seen an increase in cases across the nation after July 4 events. "We do hope that individuals made sure they were taking appropriate precautions while spending time together. We'll continue to monitor any increase that we're seeing."
After the July 3 fireworks at Mount Rushmore, where no social distancing was enforced and masks weren't required, Clayton said "there's nothing that has been identified at this point" related to an outbreak of COVID-19 cases there.
"We don't typically speak in relation to individual cases," Clayton said. "If there's something related to a public notice, you will see that coming from us. Individuals were very close together and that does make it very difficult to social distance."
Mass testing for Sturgis rally
Health officials announced in their weekly call with health care providers across the state that some extra mass testing events will be implemented in time for the Sturgis motorcycle rally.
Tim Southern, lab director for the state public health lab, said the DOH is looking "very strategically" at locations around the Black Hills for extra testing support.
Abbott ID NOW rapid testing machines are already in place in Spearfish, Rapid City and Hot Springs but the DOH may add an extra machine in Spearfish, two in Sturgis and five in Rapid City to help meet the demand for COVID-19 testing around the event.
Schools, COVID-19 spread among students
Southern said the DOH has purchased 20 additional testing instruments, eight of which will go towards the Black Hills for the Sturgis motorcycle rally and others will go towards South Dakota's colleges and universities to support testing there. A full plan for testing at SDBOR institutions will be available by July 20, he said.
Kim Malsam-Rysdon, state health secretary, said the DOH is working with schools and universities to reach a decision about how they'll return to classrooms by the fall. She said a group led by the Department of Education, South Dakota Board of Regents and DSS are working with health officials to create a plan of action.
"We are awaiting more guidance from the CDC around school reopening," she said. "We anticipate that any day now… It does continue to evolve, and we will continue to work with schools so that they have good practices and good processes in place."
Clayton said there's little data specific to South Dakota about COVID-19 spread among children and students because schools and universities closed fairly early, but that the hospitalization and mortality rates among student populations is "very low" compared to adults.
"I know this is definitely an area of concern as we are working on plans and talking about reopening schools, and that we're continually re-evaluating the guidance out there," Clayton said in the call with doctors. "South Dakota did close schools early on. We thankfully don't have a lot of data that talk about the impact of transmission within our school systems, so we do rely on other places that have kept schools open. A lot of that data is continuing to come out."
Concerned about COVID-19?
Sign up now to get the most recent coronavirus headlines and other important local and national news sent to your email inbox daily.