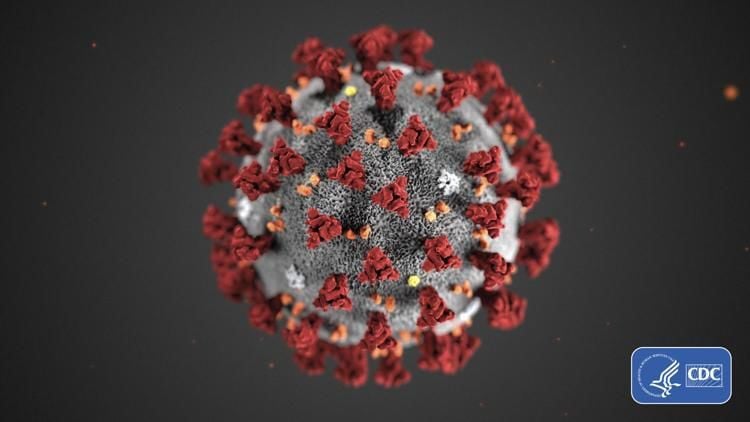 The Department of Health announced plans Thursday to test all residents and staff at long-term care facilities in South Dakota as part of its plan to increase testing access for at-risk and vulnerable populations.
The state also has plans for mass testing of other group living situations as well as tribal communities and critical infrastructure workers.
Kim Malsam-Rysdon, state health secretary, said the cost of processing all the COVID-19 specimens from mass testing events will be covered by the state.
For facilities without a laboratory to process their COVID-19 tests, Malsam-Rysdon said the state will work with them to find a commercial lab to process their tests.
All of the state's long-term care facilities will test their residents over the next four weeks for COVID-19 in partnership with the state health lab, local health care providers and commercial labs.
This plan comes days after 20 residents died of COVID-19 and dozens more tested positive at Good Samaritan Society in Sioux Falls following mass testing of all residents and employees, including those who were asymptomatic.
Gov. Kristi Noem said Thursday that the state is looking to test areas where "we anticipate that getting folks isolated quickly could make a difference" in tracking and slowing the spread of COVID-19.
Malsam-Rysdon said the reason the state is finally able to move forward with mass testing of at-risk groups, including those who are asymptomatic, is that the supply chain for testing supplies and personal protective equipment (PPE) has improved. 
Previously, the state did not test asymptomatic people or encourage mass testing because supplies were scarce. Malsam-Rysdon said the mass testing will not affect the supplies for symptomatic patients who need a test, and the department will make sure the state has enough supplies going forward.
Malsam-Rysdon also noted that the mass testing will be "really point-in-time specific," meaning that the results will only give a glimpse of where COVID-19 is at for one period of time.
However, she said the testing can "be a foundation for understanding where we might be seeing COVID-19 cases, especially among people that aren't showing symptoms."
The first two weeks of mass testing at long-term care facilities will cover nursing home residents. Malsam-Rysdon estimated a combined 17,600 residents and staff will be tested at the nursing homes in those two weeks.
First, the state will test residents at 46 different facilities that they've identified as areas of substantial COVID-19 spread next week. The second week will test 106 more nursing home facilities.
The third and final weeks of the plan are for all assisted living center residents, which Malsam-Rysdon estimates will merit 4,300 tests each week for residents and staff.
The state has identified 68 assisted living centers in areas of substantial COVID-19 spread that will be tested in the third week. The fourth and final week will see mass testing at the 51 remaining assisted living centers in the state.
State Health Lab Director Tim Southern said in a weekly conference call with health care providers in the state on Thursday that the plan is "ambitious, but doable."
Health officials said Thursday that patients won't be forced to be tested, but facilities are asked to work with the patients, residents and families to encourage them to get tested on this universal basis.
Each of these different facilities must evaluate the following according to the Department of Health's plan: collection of upper respiratory specimens such as nasopharyngeal swabs, PPE for collection, fit testing status for staff that will collect specimens and the packaging and shipping of specimens to clinical or commercial laboratories.
The state distributed a survey Wednesday to collect those evaluations from long-term care facilities, and the results due by the end of the day Thursday will inform specimen collection and testing, the Department of Health said.
Malsam-Rysdon said the state would also start mass testing tribal communities, which are "another priority population for a number of different reasons."
She said the state would start with the Sisseton Wahpeton Oyate as a partnership with North Dakota. 
Malsam-Rysdon said the DOH is still working through the communication process with other tribes who requested additional testing, and would have more details on that next week.
Malsam-Rysdon also said the state has plans for mass testing for those in congregate living situations, such as health providers that serve individuals with intellectual disabilities and other group homes.
She said there are also plans for working with "certain employers" of essential and critical infrastructure who are interested in mass testing.
"This is really just the start of us doing aggressive testing in the state of South Dakota, focusing on those vulnerable people on a mass testing level so we can ensure we don't have COVID-19 in those populations," Malsam-Rysdon said. "Where we do, we can isolate that and hopefully not see large outbreaks."
Concerned about COVID-19?
Sign up now to get the most recent coronavirus headlines and other important local and national news sent to your email inbox daily.