As hospitalizations continue to surge in the Black Hills region, Monument Health will determine in the coming days and weeks whether it needs to utilize its modest 100-plus bed unit for COVID-19 patients.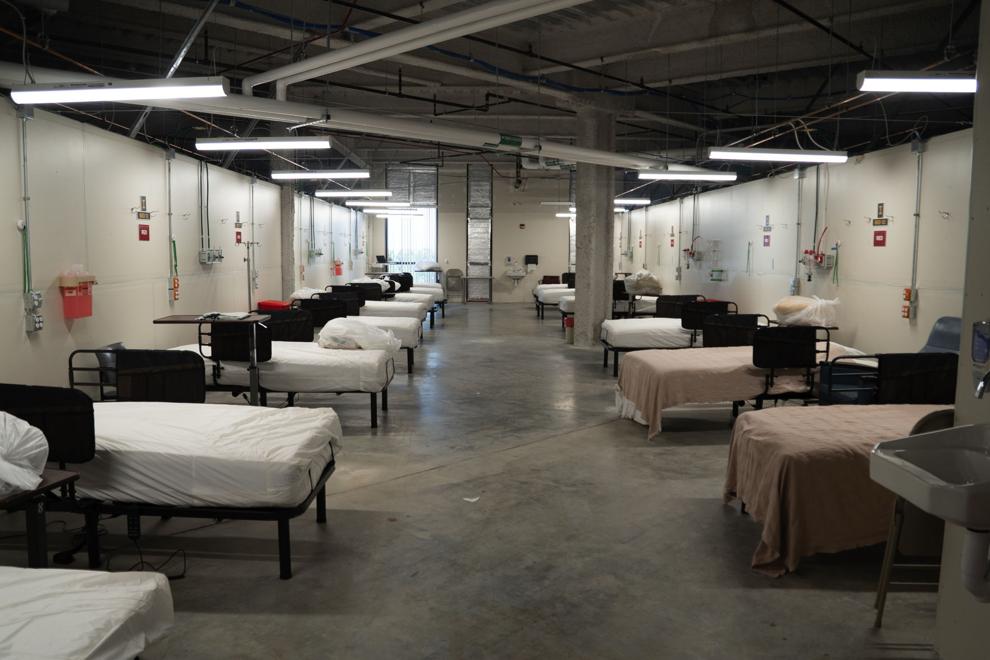 "We are now in that situation where we are seeing our capacity diminished," Dr. Shankar Kurra, vice president of medical affairs for Monument Health, said Monday. "This is not ideal because you (don't really) have rooms, but a large open space with curtains separating patients."
Kurra said the hospital will take a "wait and do at the right time" approach to its decision to utilize the unit for COVID-19 patients. Hospital leaders meet every day to discuss making that decision, he said, noting it could be "imminent, any time."
"The care will not be exactly what you would expect in a modern hospital, but it would be more a contingency plan to absorb a big spike," Kurra said. "This also changes how we staff. We have a plan for that as well, but that will require pulling staff from other areas and shutting down some other areas."
If Monument Health chooses to open the 100-plus bed unit this week, the hospital system will have to decide whether it can continue to give a safe level of care to the COVID-19 patients they house there, and they will have to continue staffing caregivers there until they can shut it down again safely, Kurra said.
Kurra said the hospital system hasn't stopped recruiting nurses, doctors and other caregivers since the start of the COVID-19 pandemic in order to keep up with staffing needs. Monument Health has a plan to "swell" staff numbers in the coming months, "and based on that math, we'll be able to handle the surge," he said.
"That will be the last step when things are really, really out of control," Kurra said. "Those National Guard type of facilities aren't ideal for any kind of care at all. This will be the last (step) after exhausting the 100-bed location."
"Hopefully, that day never arrives," he added. "That would be a dramatically worse situation."
The South Dakota Department of Health reports 29.3% of hospital beds are available in the Black Hills region, and 18.2% of ICU beds are available. The following hospitals in the region report the following numbers of COVID-19 patients are hospitalized in their facilities as of Monday:
Nine at the Cheyenne River Health Center
One at the Fall River Hospital
Six at the Hans P. Peterson Memorial Hospital
Three at Monument Health Custer Hospital
One at Monument Health Lead-Deadwood Hospital
71 at Monument Health Rapid City Hospital, with 14 in ICU beds and seven on ventilators
Two at Monument Health Spearfish Hospital
Two at Monument Health Sturgis Hospital
Six at Pine Ridge IHS Hospital
Kurra said it's important now more than ever to wear masks and to get a flu shot to help with the increasing spread of COVID-19 in the state.
"Wear the mask," he said. "That is the best way that the folks of our community can help the hospital system, to be there for them in the coming days when we know the numbers are continuing to stay high."