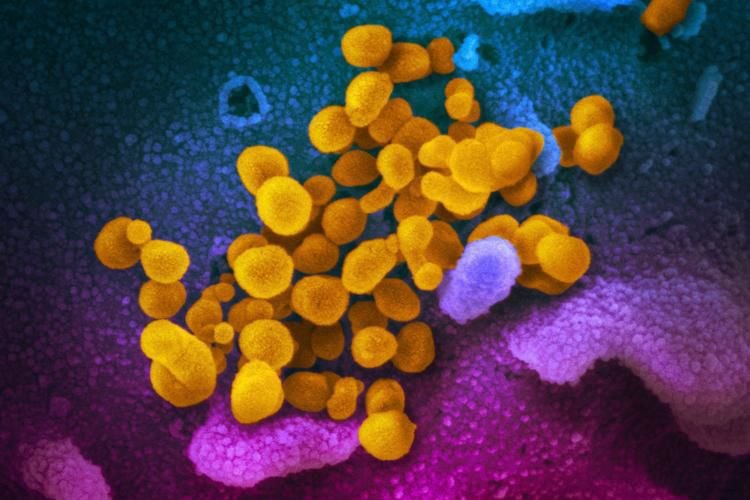 A state official says there's no evidence of significant racial disparities in COVID-19 cases and deaths in South Dakota but provided no public data to confirm her statement. 
"Speaking to the racial disparity (question), we do not have that data available," Department of Health Secretary Kim Malsam-Rysdon said during a Monday news conference. But "we are not seeing a large racial disparity though, I can tell you that."
It's unclear if Malsam-Rysdon means that the state is not collecting race-based data or that it has just not analyzed it yet.
But Malsam-Rysdon said it may share race-based data in the future: "As we get more cases, and we're able to break out that data in finer detail, we will do that."
The DOH website lists COVID-19 cases and deaths by county, age and gender but not race or ethnicity.
Other states and cities have seen the virus impacting Native American, African Americans and other minorities more than the general population.
African Americans make up less than 40% of Mississippi's population but account for more than 70% of COVID-19 deaths in that state, the April 8 investigation found. Nearly identical statistics exist in Milwaukee. The disparity is even more extreme in Chicago. About 30% of the city is black but 52% of COVID-19 cases and 72% of deaths are from the African American community, the AP reported in an earlier April 6 story.
Experts have pointed to historical and ongoing systematic racism that impacts health care and economic opportunities when explaining the higher rate of COVID-19 cases and deaths among minority groups. Poor health care and economic access in turn leads to more pre-existing conditions, higher rates of being uninsured, either dense or very rural living environments, and a higher likelihood of working in essential jobs and being unable to shelter in place. 
Dr. Jerome Adams, the U.S. Surgeon General, said the issue isn't that minorities are "biologically or genetically" more likely to contract COVID-19 but that they are "socially predisposed it it," NPR reported on April 12.
"People of color are more likely to live in densely packed areas and in multi-generational housing situations, which create higher risk for spread of highly contagious disease like COVID-19," Adams said.
A biotech data firm analyzed billing information in several states and found that African Americans with possible COVID-19 symptoms were less likely to be given a test, Kaiser Health News reported on April 6.
The American Medical Association and six other medical groups called on the federal government in an April 3 letter to collect and share COVID-19 data related to race, ethnicity and language. 
"Minoritized, marginalized, and medically under-served communities experience higher rates of chronic disease, such as diabetes, hypertension, and asthma," the groups wrote.
The groups also pointed to studies that found "low-income individuals, those living in impoverished neighborhoods, and people of color and diverse ethnic backgrounds" were more likely to be hospitalized during the 2009 H1N1 flu pandemic. Native Americans were more than four times likely than other Americans to die from that virus. 
Malsam-Rysdon said South Dakota is releasing more COVID-19 data as time goes by.
"If you look at how we've been able to provide data around positive and negative COVID cases, that has continued to evolve as we have more data. And I think that will continue to evolve and we will be able to provide more," she said.
Malsam-Rysdon also said the state has to make sure that any data or information it shares "can't lead to the identification of specific individuals."
Concerned about COVID-19?
Sign up now to get the most recent coronavirus headlines and other important local and national news sent to your email inbox daily.