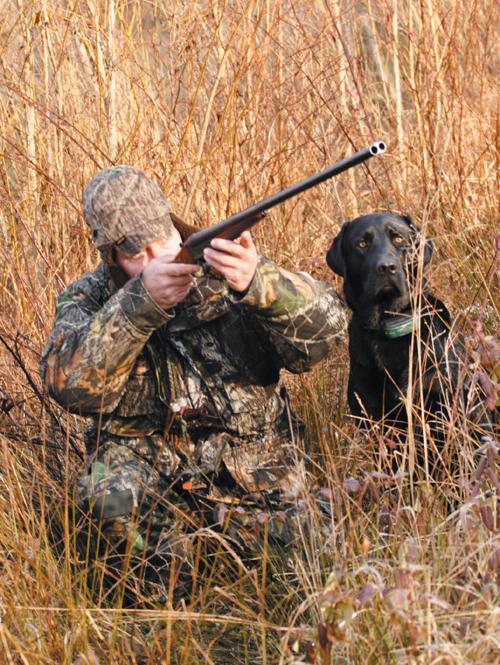 Overall sales of hunting, trapping and fishing licenses in South Dakota are down by nearly 26,000 licenses so far this year, resulting in a $1.15 million decline in revenue for the Department of Game, Fish & Parks.
Heather Villa, GF&P's wildlife administration chief, assigned most of the blame to weather and lower pheasant numbers.
Much of South Dakota had an extended winter and a run of above-average precipitation that cause flooding in the spring, summer and even the fall. Meanwhile, GF&P's annual count of pheasant broods declined 17 percent this year, indicating a drop in statewide pheasant numbers.
But it isn't just pheasant-related licenses that have declined in sales. Among the 29 categories of licenses sold by the GF&P, including for residents and non-residents, only six types of licenses have experienced increases in sales so far this year.
Some of the decreased sales could be a continuation of a decades-long decline in hunting, trapping and fishing, Villa acknowledged.
"Absolutely that's one of the contributors," she said. "That's a national problem that's not unique to South Dakota."
In raw numbers, license sales through Nov. 3 this year totaled 311,338, compared to 337,300 at the same time last year. That's an 8 percent drop.
The numbers were scheduled to be presented to the state Game, Fish & Parks Commission during its two-day meeting that began Thursday and ends today in Watertown.
As part of an effort to stabilize license sales, the commission adopted a resolution last month committing itself to an "R3" approach to new or amended regulations. The approach calls for the commission to consider how each regulation would affect the recruitment, retention and reactivation of hunters, anglers and trappers.
Gov. Kristi Noem has also implemented initiatives to encourage hunting, trapping and fishing, including a live-trap giveaway program, a bounty on certain predators, and programs to encourage the creation and preservation of wildlife habitat.
Among the six categories of licenses that have experienced positive sales trends this year, one is the resident furbearer license for trappers, which grew from sales of 3,005 licenses through Nov. 3, 2018, to sales of 3,278 licenses through Nov. 3 this year.