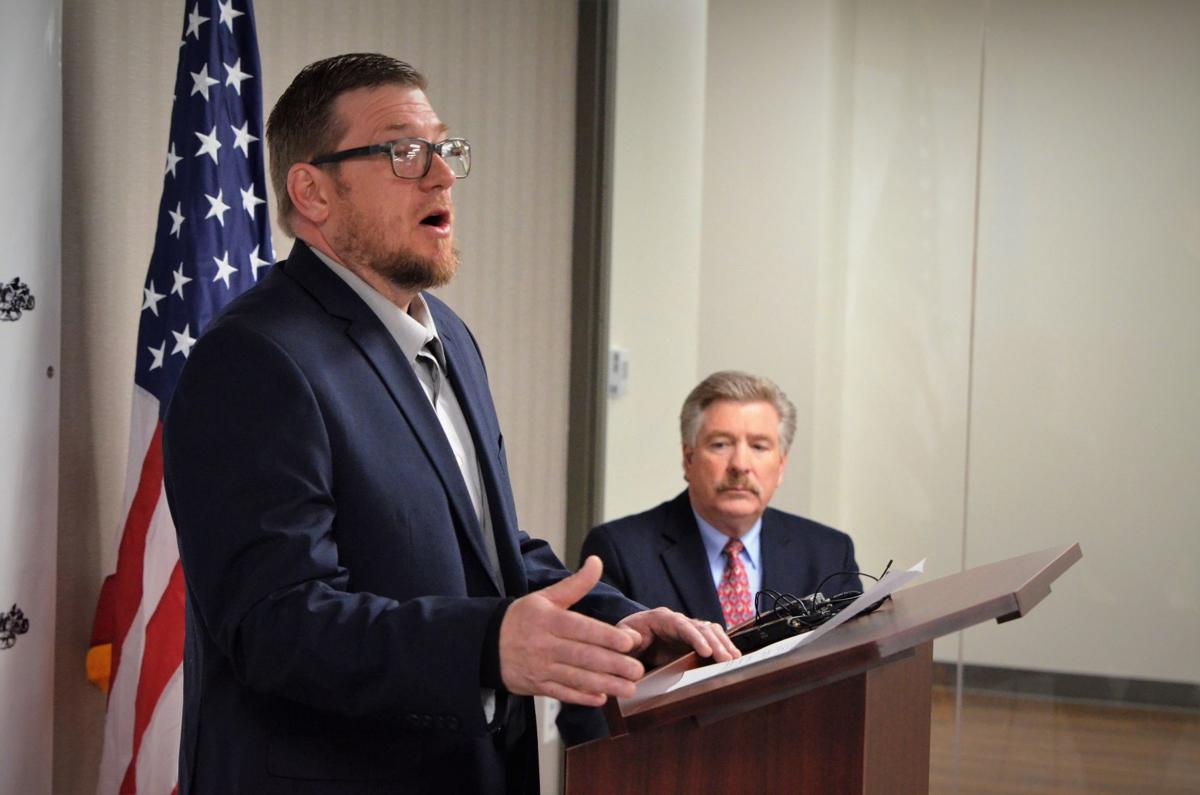 STURGIS | Mayor Mark Carstensen said the Sturgis motorcycle rally held annually in August is still on despite the worldwide and nationwide spread of the coronavirus, including the first announced case in Meade County on Tuesday.
"We're 100 percent on planning the rally," said Carstensen at a Wednesday morning news briefing at Sturgis City Hall.
Carstensen said the rally is five months away and he hopes the virus will have run much of its course well before the end of summer.
He said city planners would continue to assess the situation, with June providing a potential time frame for any decision regarding the rally.
"Obviously, this is an ever-changing thing. It's late March, we still have a little time here to see what develops before we start talking seriously about anything from that," he said.
Carstensen said the city has taken action to help prevent the spread of the virus even before Tuesday's announcement that a Monument Health caregiver from Meade County had tested positive for COVID-19.
The city has closed all city offices to the public, including city hall, library, community center, public works office, police business office, animal shelter and ambulance hall.
The city recycling center and rubble site are also closed.
The city liquor store remains open with changed hours and strict cleaning procedures in effect, he said.
He said the city does not plan any special meetings to consider any ordinances to require the closing of businesses during the course of the pandemic.
Many businesses have changed their operations to limit public gatherings, increased deep-cleaning protocols or have chosen to temporarily close, he said.
"We're trying to focus our best efforts to stopping the spread of COVID-19," Carstensen said.
Meade County Commission chairman Ted Seaman said county offices at the Erskine Administration Building would remain open, but he asked the public to limit visits as much as possible.
"We just don't want to expose our workers to this disease any more than possible," he said.
Carstensen said following the Centers for Disease Control guidelines, social distancing, frequent hand-washing, staying home when sick, will help reduce the spread of the virus.
"There is some balance that needs to be had in our community. We don't need to panic," he said. "Obviously this is a serious situation, but we do need to work hard and keep as normal a life as we can and stop the spread of COVID-19." 
Concerned about COVID-19?
Sign up now to get the most recent coronavirus headlines and other important local and national news sent to your email inbox daily.