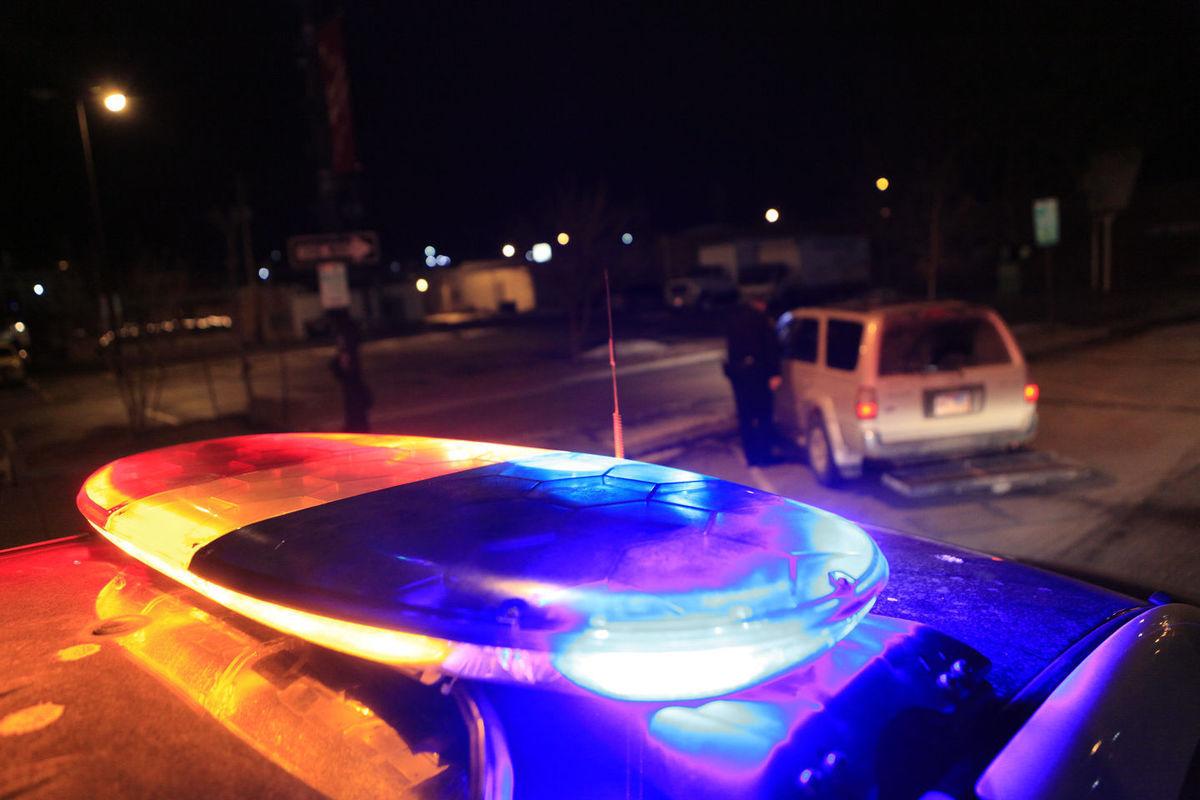 STURGIS | Meade 46-1 school district and Sturgis police are investigating an assault of a Sturgis Brown High School student after a video of an attack emerged Wednesday on social media.
The six-second clip shows two girls pulling another girl from the driver's side of the front seat of an SUV.
One of them lands a hard punch to the face of the girl, who crumples to the ground beside the vehicle as other young people are watching or shooting video with their cellphones.
Ursula Ward, mother of the victim, said her daughter was lured Tuesday after school to a parking lot behind the Sturgis Community Center by those she identified as her daughter's best friends.
Once there, Ward said, her daughter's vehicle was hemmed in by at least three vehicles before she was yanked out of the vehicle.
Ward said another 30-second video shows her daughter being repeatedly struck and then left on the ground.
She said her daughter came to, drove back to the high school, and called a teammate on a Spearfish club soccer team who would drive to Sturgis to help.
Another parent called Ward, who was working in Eagle Butte, and took the girl to the emergency room at Monument Health Sturgis Hospital for treatment of bruises and a possible concussion.
Ward said she drove to Sturgis as fast as she could and once there flagged down a Sturgis police officer to accompany her to the hospital.
On Wednesday, Sturgis police issued a statement about the incident on social media.
"The Sturgis Police Department is aware of a video being shared around social media of an assault. We are currently investigating the incident. This is an ongoing investigation and it involves juveniles so we will not be releasing any details," the post said.
On Wednesday, Ward said her daughter is scared, unable to sleep, and "heartbroken, confused and betrayed."
"She's just really, really distraught because these were her friends," Ward said. "This was planned for several days."
Ward said she has some ideas but is not certain why her daughter was assaulted.
You have free articles remaining.
"Some of it involved some friends who were jealous of each other. Some of it involved a boy," she said. "Other than that, I'm really not sure."
Ward said she and others who came to her daughter's aid received threats Wednesday via text and on social media, warning them not to go public with the story.
Ward said her daughter does not want to return to Brown High School. So, she now is weighing educational options for the daughter, including home-schooling or attending a different high school.
On Wednesday morning, Ward met with Sturgis Brown High School officials, among them Principal Pete Wilson and Superintendent Jeff Simmons.
"I'm cautiously optimistic that after much prodding and with such outcry and friend support that the principal, superintendent and staff are going to make an effort to make sure something is done about this," she said.
Simmons said viewing a video of the assault "hurts my heart."
"My reaction was simply, 'how sad,'" he said. "It's always disturbing to see our young people out of control and hurting people."
Simmons said the school district also is weathering a social media firestorm.
"I'm sure that the public may have different opinions based on what they saw, but what they saw may not be the entire situation," he said.
The superintendent also said the school district is conducting an investigation and "we'll make decisions based on what we learn."
"We need to slow down and make sure we make decisions based on evidence and facts, look into the future and make sure we don't make a situation worse with a knee-jerk reaction," he told the Journal.
Simmons also expects the incident will ripple through the school.
"To think that something happened off school grounds like this and we could just wash our hands of it would be very naïve of us and irresponsible," he said. "Simply because those students will show up at our school and bring their emotions with them.
Ward said bullying is pervasive in the Sturgis school system.
She said her daughter was also bullied in middle school and lost a couple of friends to suicide because of bullying.
"That's part of the reason we decided to not just cover this up," she said.