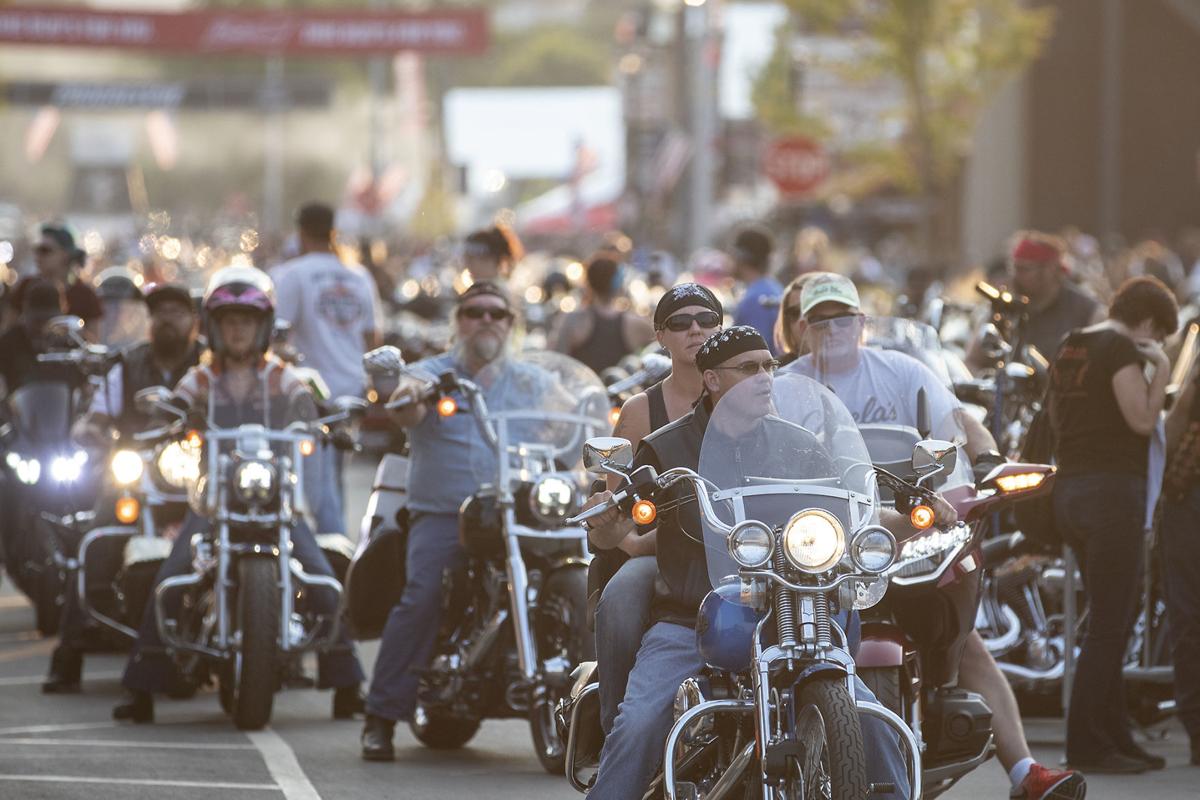 STURGIS | If you think this year's Sturgis motorcycle rally drew bigger crowds than last year, you may be right.
Traffic counts tallied by the South Dakota Department of Transportation indeed show a 7.9 increase over 2017 in the numbers of vehicles entering Sturgis during this year's 78th Sturgis motorcycle rally.
Sturgis city manager Daniel Ainslie said attendance at last year's rally started strong, but fell off as the 10-day run progressed.
"This year we were able to keep the traffic up the entire length of the rally," he said. "That was great to see."
Total counts from nine locations show a total of 505,969 vehicles—motorcycles, automobiles, trucks and motor homes—entering Sturgis over the 10-day run of the rally from Friday, Aug. 3, through Sunday, Aug. 12.
During the 2017 rally, traffic counters detected 469,103 vehicles entering Sturgis, well short of the 747,032 vehicles counted during the 75th rally in 2015, when an estimated 739,000 people attended.
Only one day, Sunday, Aug. 5, showed a decrease when compared to last year. That day, 52,153 vehicles were counted, down 4.2 percent over the same day last year.
The remaining nine days all showed increases ranging from 1.55 percent on Monday Aug., 6 to a 20.1 percent jump on Sunday's final day of the rally.
Five of the 10 days, including four of the final five days showed double-digit increases over the same period last year.
Ainslie said increased advertising to individuals who may not have attended the rally before, or have only attended once or twice helped boost and maintain rally crowd this year.
He said rally organizers focused on those within a 6-hour ride or less from Sturgis.
"Based on what we're seeing from the demographics and from the traffic counts that definitely worked," Ainslie said.
Ainslie said a number of enticements bring both motorcycle-riding and non-motorcycle visitors to the rally, ranging from the wide variety of music acts from small stages to headline bands, the Black Hills scenery, and an eclectic range of food options.
Ainslie said a post-rally summit is planned for October to determine final attendance figures for this year's rally.
Ainslie said final attendance figures are based on more than traffic counts. Also tallied are traffic both in Sturgis and at Mount Rushmore, along with numbers of motorcycles parked at key points and times in Sturgis.
Officials also use overall sales tax revenues for the period and even take into account trash tonnage collected during the week.