Postcards critical of U.S. House candidate Shantel Krebs that were delivered recently to the mailboxes of South Dakota Republicans can be traced to a nonprofit in Washington, D.C., that has mobilized wealthy donors to help centrist candidates and oppose political extremism.
The nonprofit is No Labels. It has connections to several political action committees, including Citizens for a Strong America Inc., which sent the anti-Krebs postcards. Collectively, the PACs have raised about $9 million since last March, mainly from a few dozen wealthy contributors, including recognizable names such as Jerry Reinsdorf, who owns the Chicago White Sox, and Bud Selig, the former commissioner of Major League Baseball.
In a March story published by The Hill newspaper in Washington, D.C., the chief strategist of No Labels revealed the organization's overall strategy for this year's primary elections while declining to say exactly where the PAC money would be spent.
"The goal," said a quote from Ryan Clancy, "is to ensure that in every race around the country where there's a fight between someone who is eminently consensus-oriented and has a record of working collaboratively to actually achieve things, and someone who is running on a policy of obstruction, that we promote the former and try to defeat the latter."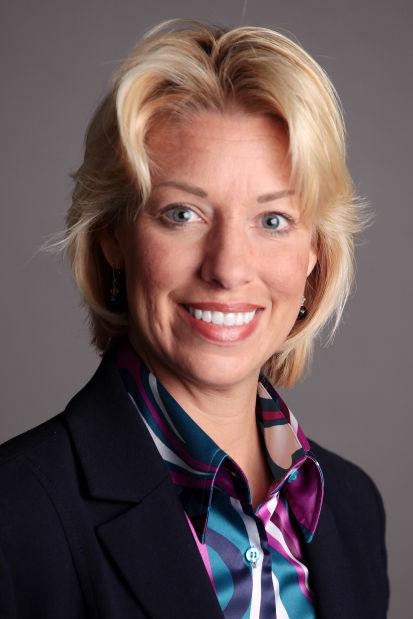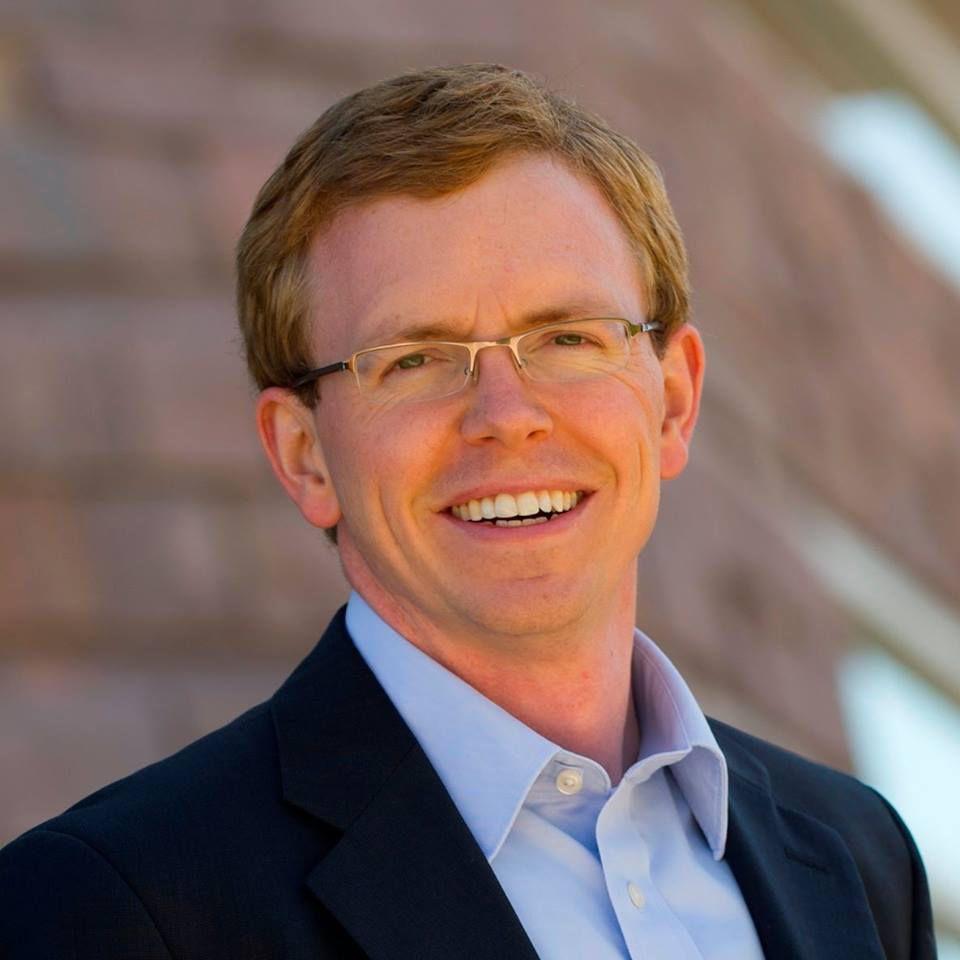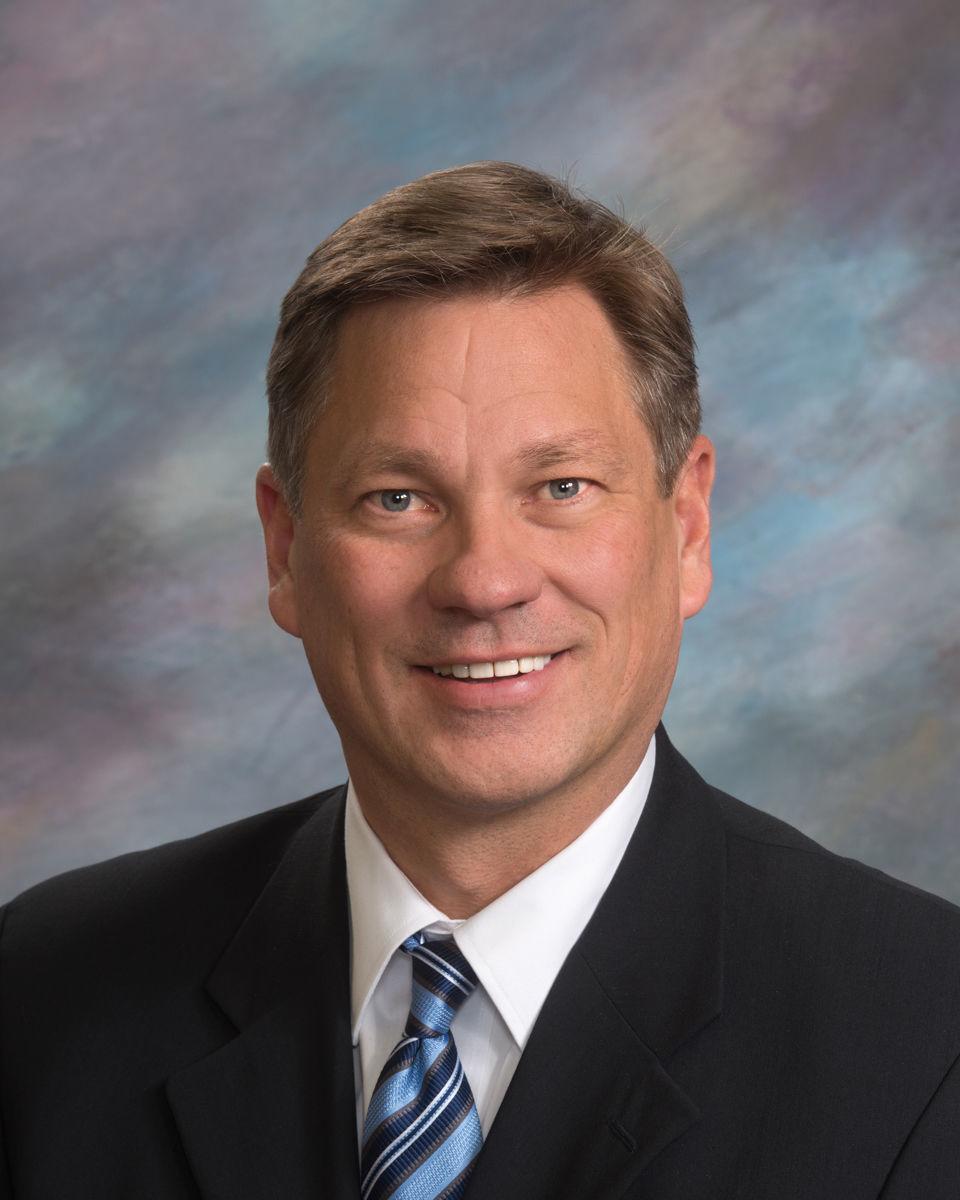 Clancy also told The Hill that in races for open seats, potential members of the Problem Solvers Caucus — a bipartisan group of more than 40 U.S. House members, which was inspired by No Labels — would receive support in races against "flamethrower" opponents.
Thus, the attacks against Krebs, who is South Dakota's current secretary of state, can be interpreted as an endorsement of her opponent, Dusty Johnson, who was formerly the chief of staff to Gov. Dennis Daugaard. The other candidate in the June 5 Republican primary race, Neal Tapio, is a state senator known primarily for his outspoken criticism of Muslims. They all hope to succeed U.S. Rep. Kristi Noem, R-S.D., who is running for governor instead of re-election to the House.
Ironically, a veiled endorsement from a centrist group could haunt Johnson in a Republican primary campaign that is largely a test of adherence to conservative ideals.
Nevertheless, in a Rapid City Journal interview, Johnson volunteered that he met with representatives of No Labels more than six months ago in Washington, D.C., while he was attending numerous meetings with various groups and individuals about his campaign. He has not communicated with the organization since then, he said, and has never communicated or coordinated with Citizens for a Strong America Inc.
When asked if he would consider joining the No Labels-inspired Problem Solvers Caucus, Johnson said he would not commit to joining a caucus before winning election to the House.
"I love the idea of solving problems," Johnson said, "but I think anybody who knows me knows that I'm going to come from a conservative worldview."
Despite its "No Labels" name, the organization says on its website that it does not ask politicians to abandon their political labels: "You don't need to shed your identity to join the No Labels movement. You can be a proud liberal, a proud conservative or a staunch independent. You just need to be open to the idea that people with different beliefs really can set aside the labels and come together to make our government, and our country, work again."
The Krebs campaign did not grant the Journal an interview but emailed a statement from Krebs criticizing the postcard attacks against her. 
"Hundreds of thousands of dollars in 'never-Trump' DC dark money is pouring in to South Dakota seemingly to prop up Dusty Johnson's campaign and mislead voters about my record," Krebs' statement said, in part. "They do not want me in Washington because they know I will stand with President Trump to build the wall, reject amnesty, and defund sanctuary cities."
Johnson also said he disapproves of the postcards, because of their negative nature and their funding from out-of-state sources. 
The postcards have come in at least two varieties.
One depicts Krebs as a sinister-looking "Big Brother," based on fine print on the postcard that references a 2008 news story. That news story cited Krebs' willingness to consider the use of tracking devices to tax motorists by the mile. At the time, Krebs was a state representative and a member of a legislative committee that was studying the state's highway needs and funding. The idea never came to fruition in South Dakota.
In required disclosures to the Federal Election Commission, Citizens for a Strong America Inc. has reported spending a total of $63,312.56 to design and mail the anti-Krebs postcards. That money is among roughly $1 million the super PAC has spent to support or oppose Republican U.S. House candidates, with the other spending targeting primary races in Pennsylvania, Indiana and Texas.
Citizens for a Strong America Inc., which lists an address in Charlotte, N.C., has been mistaken — including by the Krebs campaign — for a politically active nonprofit of the same name in Wisconsin that has been led by a man with ties to the billionaire Koch Brothers. But although the two organizations share a name, there is no apparent connection between them, and their missions do not align: the Wisconsin group has supported conservative Republican causes and candidates and has opposed Democrats, while No Labels has preached political moderation and worked with people of all political persuasions.
The Charlotte-based Citizens for a Strong America Inc. is a super PAC. That means it can raise and spend unlimited amounts of money to campaign for and against federal candidates, so long as it does not coordinate with the candidates. Nobody from Citizens for a Strong America Inc. or No Labels responded to multiple interview requests from the Journal.
There are no advertised connections between Citizens for a Strong America Inc. and No Labels, but there are connections hidden in plain sight; for example, the woman listed on public documents as the treasurer of Citizens for a Strong America, Ruth Rochelle Stoner, aka Chelle Stoner, of Minneapolis, is also the co-chair of the Minnesota chapter of No Labels, according to her Facebook page.
Additionally, a man who is described as a co-founder of No Labels, Michael Sonnenfeldt, of New York, has contributed $125,000 to Citizens for a Strong America. Sonnenfeldt is among a key group of donors whose multiple, large donations to one or more of five super PACs during the current election cycle form a pattern pointing to No Labels. In March, a Chicago Sun-Times columnist cited interviews with donors or their representatives and an examination of public documents in a column asserting that all five super PACs are linked to No Labels.
The other super PACs are Govern or Go Home, which also has Chelle Stoner as its treasurer and was formed on the same day (April 6, 2017) as Citizens for a Strong America; and three super PACs that share a treasurer named Bruce Goren and were all formed on March 29, 2017: Forward Not Back, United for Progress Inc. and United Together.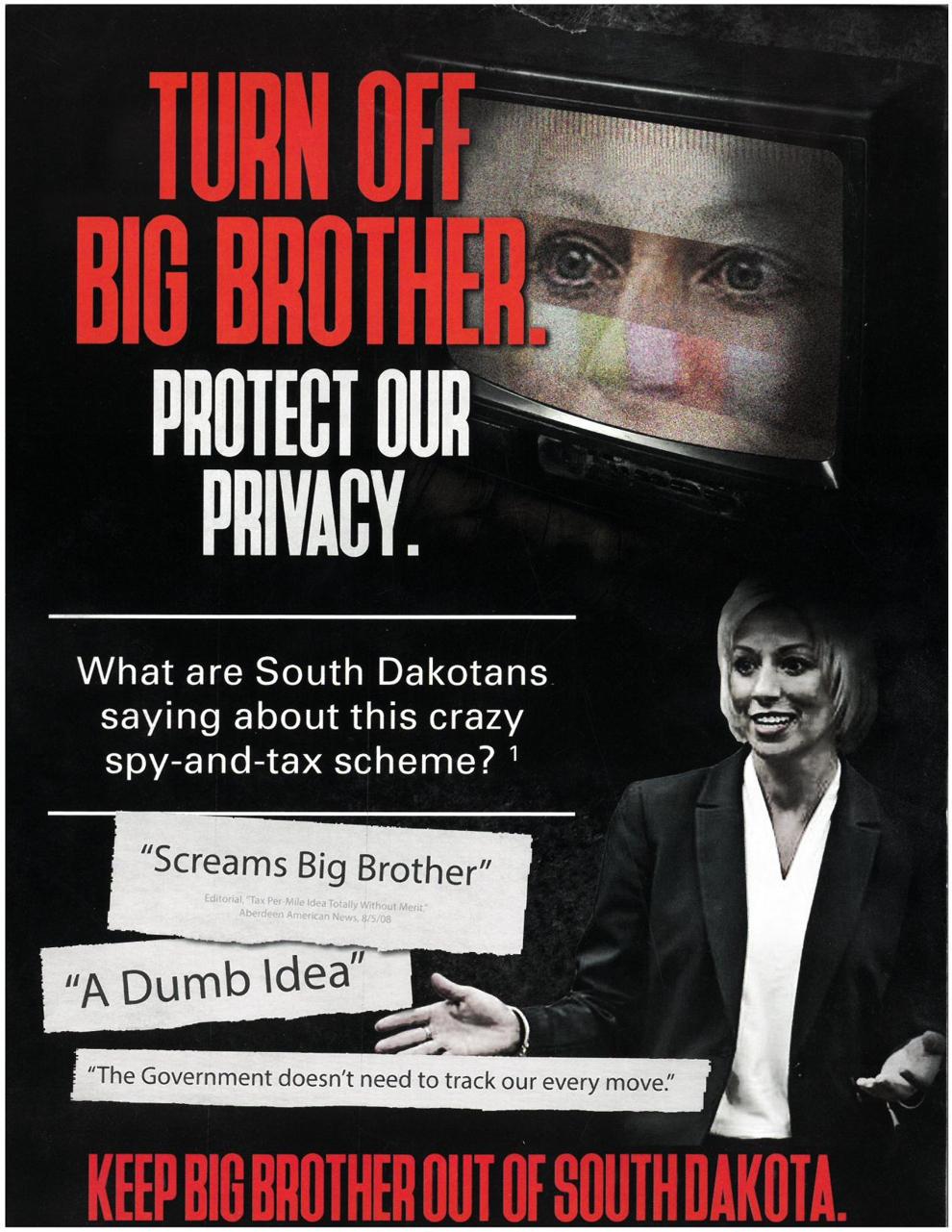 Donors to the PACs include Reinsdorf, the Chicago White Sox owner, whose contributions to four of the PACs total $1 million; Louis Bacon, the CEO of Moore Capital Management in New York, whose contributions to three of the PACs also total $1 million; and Nelson Peltz, CEO and founding partner of Trian Partners in New York, whose two contributions to two of the PACs total $900,000.
At least one donor, Andy Bursky, the chairman and managing partner of Atlas Holdings in Connecticut who has been described as a co-founder of No Labels, has contributed to all five super PACs, although those contributions have totaled only $5,000.
In total, the five PACs have received about 75 individual contributions totaling $8.99 million, according to FEC records. The PACs have reported spending a combined $3.49 million.
All but one of the PACs has spent money to campaign in U.S. House primaries. Citizens for a Strong America Inc. has spent money against Krebs in South Dakota and has also spent money in Republican U.S. House primaries in Texas, Indiana and Pennsylvania.
Forward Not Back has spent money on a Democratic U.S. House primary in New Mexico; United for Progress Inc. has spent money on a Democratic U.S. House primary in Illinois; and United Together has spent money on a Democratic U.S. House primary in Pennsylvania. Govern or Go Home is the only one of the five PACs that has not spent money in a campaign, although the PAC has spent money on operational items, including consulting.
While the fundraising and spending by the super PACs is detailed in public documents filed with the Federal Election Commission, the fundraising and spending by the private nonprofit No Labels and another private nonprofit, the No Labels Foundation, is less transparent.
Contributions to super PACs linked with No Labels
| Field 1 | Field 2 | Field 3 | Field 4 | Field 5 |
| --- | --- | --- | --- | --- |
| Donor name | Donor state | Employer | Occupation | Amount |
| BACON, LOUIS M | NY | MOORE CAPITAL MANAGEMENT | CEO | $1,000,000 |
| REINSDORF, JERRY | IL | CHICAGO WHITE SOX | OWNER | $1,000,000 |
| PELTZ, NELSON | NY | TRIAN PARTNERS | CEO AND FOUNDING PARTNER | $900,000 |
| ARNOLD, JOHN DOUGLAS | TX | CENTAURUS ADVISORS | FOUNDER | $600,000 |
| MARKS, HOWARD S. | NY | OAKTREE CAPITAL GROUP, LLC | CO-CHAIRMAN AND PRINCIPAL | $500,000 |
| MAY, PETER W | NY | TRIAN PARTNERS | PRESIDENT | $500,000 |
| TIERNEY, DANIEL V. | IL | WICKLOW CAPITAL, INC. | INVESTMENT MANAGEMENT | $400,000 |
| STADLER, CHRISTOPHER J. | NJ | CVC CAPITAL PARTNERS | MANAGING PARTNER | $375,000 |
| FRANK, JIM | IL | WHEELS INC. | CEO | $300,000 |
| BLOOM, BRADLEY M | MA | BERKSHIRE PARTNERS LLC | MANAGING DIRECTOR | $250,000 |
| SELIG, ALLAN H. | WI | RETIRED | RETIRED | $250,000 |
| SONNENFELDT, MICHAEL | NY | TIGER 21 LLC | CEO | $250,000 |
| MCDONNELL, JOHN | MO | RETIRED | RETIRED | $240,000 |
| ARNOLD, LAURA | TX | THE ARNOLD FOUNDATION | PHILANTHROPIST | $200,000 |
| DUCHOSSOIS, CRAIG | IL | THE DUCHOSSOIS GROUP | CHAIRMAN & CEO | $200,000 |
| HUNT, WOODY | TX | HUNT COMPANIES | EXECUTIVE | $175,000 |
| STAVIS, ROBERT M | NY | BESSEMER VENTURE PARTNERS | INVESTOR | $175,000 |
| FERENBACH, CARL | MA | HIGH MEADOWS FOUNDATION | CHAIRMAN | $125,000 |
| STADLER, LORETTA M | NJ | HOMEMAKER | HOMEMAKER | $125,000 |
| GOODRICH, T. MICHAEL | AL | TIMBERLINE HOLDINGS COMPANY | FOUNDER | $100,000 |
| HERMAN, MICHAEL E | MO | RETIRED | RETIRED | $100,000 |
| MAYER, JR., JOHN A. | CT | | RETIRED | $100,000 |
| ROBINSON, MICHAEL | NY | RIDGEVIEW ASSET MANAGEMENT | CO-FOUNDER & MANAGING MEMBER | $100,000 |
| SOLOMON, PETER J | NY | PETER J. SOLOMON COMPANY L.P. | FOUNDER | $100,000 |
| STANARD, JAMES N | OH | RETIRED | RETIRED | $100,000 |
| TESSLER, LENARD | NY | CERBERUS CAPITAL MANAGEMENT | SENIOR MANAGING DIRECTOR | $100,000 |
| WEBB, DAN K | IL | WINSTON & STRAWN LLP | BUSINESS OWNER | $100,000 |
| GOODMAN, ROBERT | NY | BESSEMER VENTURE PARTNERS | FOUNDING PARTNER | $75,000 |
| WILHELM, BOB | TX | RETIRED | RETIRED | $75,000 |
| BLANK, STEVE | RI | RETIRED | RETIRED | $50,000 |
| EVANS, ROBERT S | NY | RIDGEVIEW ASSET MANAGEMENT | CO-FOUNDER & MANAGING MEMBER | $50,000 |
| EVANS, ROBERT S. | CT | CRANE CO. | CHAIRMAN | $50,000 |
| HART, MITCH | TX | HART GROUP | CHAIRMAN | $50,000 |
| JUDELSON, ROBERT | UT | JMB REALTY CORPORATION | CO-FOUNDER | $50,000 |
| SEGAL, GORDON | IL | PRAIRIE MANAGEMENT GROUP | CEO | $50,000 |
| STONE, ROGER W | IL | KAPSTONE PAPER AND PACKAGING | EXECUTIVE CHAIRMAN | $50,000 |
| MYHREN, TRYGVE E | CO | MYHREN MEDIA | PRESIDENT | $30,000 |
| PEPPER, RICHARD S. | IL | THE PEPPER COMPANIES | GENERAL CONTRACTOR | $25,000 |
| SCHORR, WAGNER J | CO | RETIRED | RETIRED | $25,000 |
| ALDRIDGE, KENNETH | IL | ALDRIDGE ELECTRIC, INC. | BUSINESS OWNER | $10,000 |
| MUTZ, GREGORY T. | IL | AMLI | CHAIRMAN AND CEO | $10,000 |
| PURINGTON, RICHARD N | NJ | RETIRED | RETIRED | $10,000 |
| BURSKY, ANDY | CT | ATLAS HOLDINGS | EXECUTIVE | $5,000 |
| MILLER, ALBERT | IL | PHOENIX CLOSURES | CEO | $5,000 |
| SPERLING, SCOTT M | MA | THOMAS H. LEE PARTNERS | EXECUTIVE | $5,000 |
| KEISER, MICHAEL L | IL | PAPYRUS-RECYCLED GREETINGS, INC | CO-FOUNDER | $1,000 |
| Total | | | | $8.99 million |