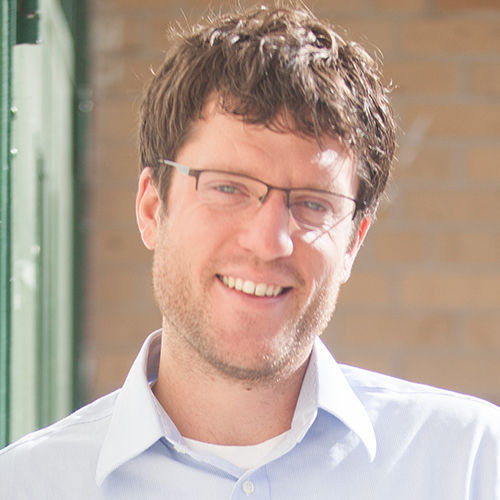 Tribal members from three of South Dakota's Native American reservations have a new pathway to enter careers as educators.
Teach for America has forged partnerships with the tribal councils of both the Rosebud and Standing Rock reservations, as well as with administrators at the Red Cloud Indian School on the Pine Ridge Indian Reservation.
Jim Curran, executive director of Teach for America in South Dakota, said the goal of the partnerships is to recruit more Native Americans whose college degrees are in education in hopes they will return to the reservations as teachers. When a graduate is accepted into the program, Teach for America finds him or her a teaching job.
"Every school board, every kid, every parent on the reservation wants great teachers in front of their students," Curran said. "Most of them want Lakota teachers in front of Lakota kids."
Teach for America is a nonprofit working to increase educational opportunities for students in poverty-stricken areas, which aligns perfectly with Sierra Concha's mission.
"Ever since I was little, I've always wanted to help other people," she said. "I've always loved kids and teaching."
A graduate of Red Cloud Indian School on the Pine Ridge Indian Reservation, Concha, 23, is a junior majoring in secondary education with an emphasis in English studies at the University of New Mexico. She plans on transferring to Black Hills State University this year so she can be closer to home.
Her goal always has been to return to the reservation as a teacher, so when Nakina Mills, director of student advancement and alumni support at Red Cloud, told Concha about the new teaching opportunities available through Teach for America, she eagerly applied.
"I like the fact that its main goal is to have the people who join it teach in lower-income communities," Concha said. "This community definitely needs people who are passionate about helping others. That's what Teach for America is."
Mills' job is to provide support and resources to students from Red Cloud during their college careers. With Teach for America stepping up its recruitment efforts on the reservation, her job now includes acting as a liaison between the group and the schools' students.
It's still very early in Teach for America's involvement at Red Cloud, but of the 20 or so alumni she has contacted, Mills said that about 10 have interest in applying to the program.
"It's been a good response so far," Mills said. "I think it's a great opportunity for not only our students but for other students in South Dakota to give back to their communities. This is another way for them to do that."
Curran said his group has been working behind the scenes for the better part of five years to get more involved on the reservations in South Dakota.
"We at Teach for America want to fuel a movement to end educational inequity," Curran said, "to get to that day where every single kid can do what they want with their lives. We are very far from that day right now. But this partnership is rooted in the belief that kids have the answers that outside entities don't have. The more we can recruit from our communities, the more we can unlock these problems."
Building partnerships with tribal leaders and the administrators at Red Cloud, Curran added, has moved his group's efforts closer to reality.
"We want our alumni to positively impact the Pine Ridge Reservation," said Robert Brave Heart Sr., executive vice president of Red Cloud Indian School, in a press-release. "Our new collaboration will support efforts to bring more employment opportunities to our community as well as support our students."
Concha plans to begin her application to the program soon. If all goes as planned, she will be working for Teach For America in 2017 while she pursues a master's in education.
Get local news delivered to your inbox!
Subscribe to our Daily Headlines newsletter.