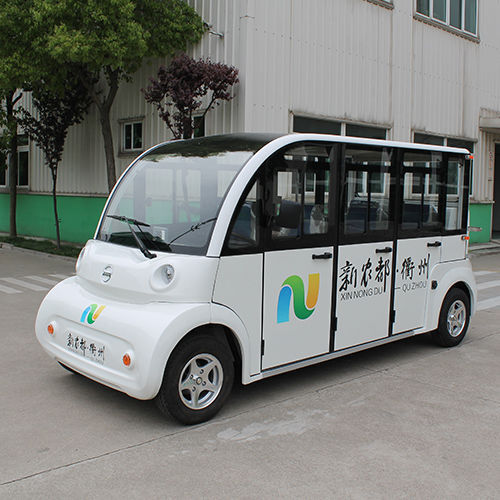 Instead of spending thousands of dollars on new parking lots or garages, The Monument Board of Directors is looking for ways to make existing parking lots more convenient.
Executive Director Craig Baltzer said before the COVID-19 outbreak, the facility offered shuttles across Mount Rushmore Road from the Central High School parking lots. In a similar way, he proposed that The Monument staff could drive a fleet of four to six shuttles that seat six to eight people each back and forth to Main Street Square or perhaps even on a route through downtown. That would allow people attending events at the new Summit Arena to use downtown parking and still have a ride in an enclosed vehicle to the door of the arena. 
"Instead of building new parking lots or garages, these shuttles would allow staff to make existing parking downtown convenient for concerts and other major events," Baltzer said. "It might be as simple as riding up and down the promenade between here and town square — so people would need to go over to catch one, or it might do a loop around downtown. Our concern is length of drive time extends the more they are involved on downtown city streets. So that needs to be evaluated further. I would like it that people could start walking and one will be coming by every few minutes." 
Baltzer said Destination Rapid City could also have a need for shuttle services and he could see a scenario where they could provide that service as well. The shuttle service is in the planning stages and more will be determined at future meetings. The cost of each shuttle is estimated to be $15,000 but that depends on which shuttle is purchased and how many passengers each can carry.
The board was also asked to consider a new position at the facility. With between 40 and 50 full-time employees and up to 700 part-time employees, Baltzer said they could use a Team and Culture Coordinator.
He said the facility "does a terrible" job of onboarding employees and retaining current employees.
"HR (the city's human relations department) provides leadership and guidance, but we need someone here who works directly with our department heads and employees," Baltzer said.
He said the person would help with hiring, firing, training and other jobs to make working at the facility a better experience.
Board member Charity Doyle asked if there was someone currently on staff who could fill the role. 
Baltzer said they didn't have anyone specific in mind even though it was possible that the right person was already working at the civic center. There is money available in the budget for the position due to other staffing changes made during the slowdown due to the pandemic.