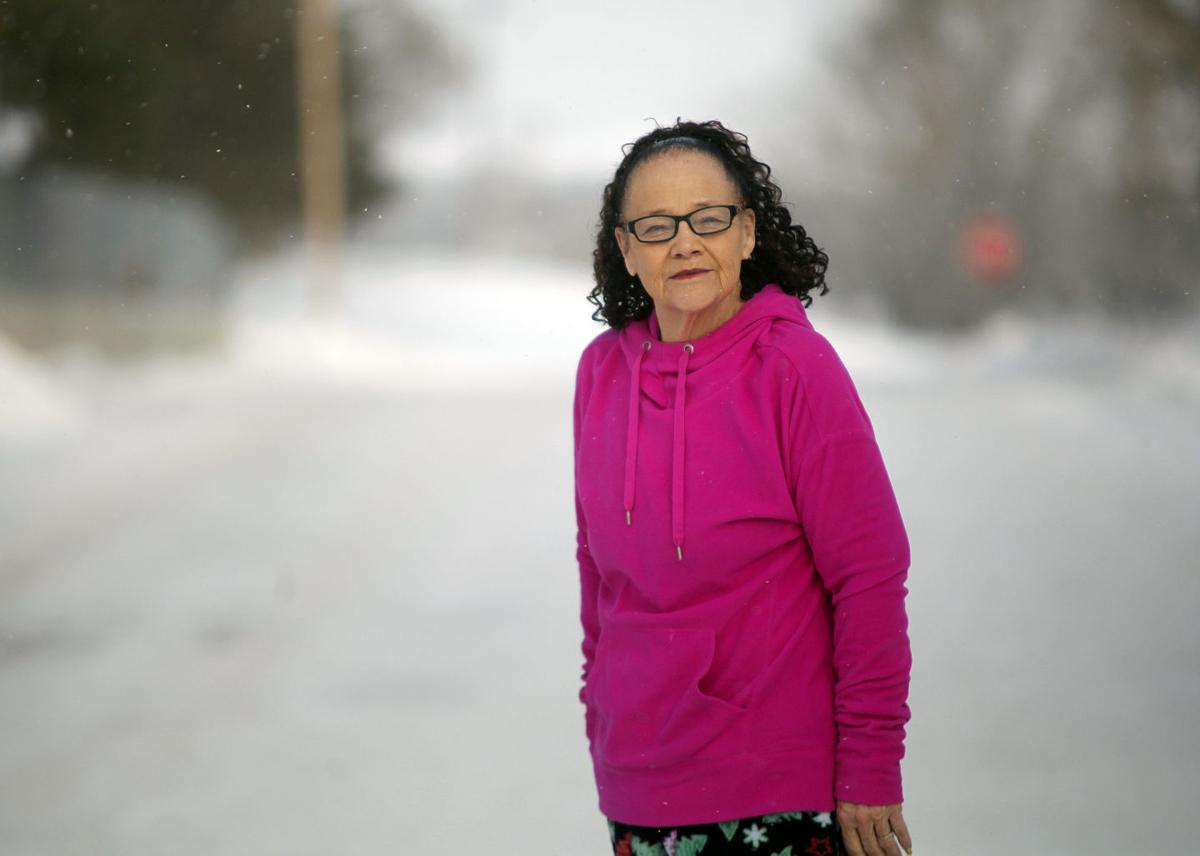 Editor's note: Just as the calendar is about to flip to a new year, the Journal looks ahead at some local people likely to make a difference in 2016. The series ends Friday.
Yvonne "Tiny" DeCory has been working to prevent suicides on the Pine Ridge Indian Reservation for almost 30 years, not always in an official capacity.
An educator by training, she decided years ago that she had to take decisive action on her own when some of her friends started taking their own lives.
"When I first started," DeCory said, "I wasn't as sure of what I was doing as I am now."
These days DeCory is the lead outreach coordinator for the Sweet Grass Suicide Prevention Project, a group that emphasizes spirituality and Lakota culture as tools of healing for those experiencing suicidal thoughts, sometimes referred to as "ideation" by suicide specialists.
Suicide is a serious problem on the Pine Ridge reservation, which has been under a suicide state of emergency since February. It is the second highest cause of death among Native Americans between the ages of 10 to 24, and for Oglala Lakota youth in particular, the suicide rate is 3.2 times higher than the national average.
DeCory has cast herself as a beacon amid the growing darkness that in her estimate has claimed 23 young lives on Pine Ridge this year. Her passion is for engaging with the youth of the community through programs like BEAR, a dance and skit group that she runs as part of Sweet Grass.
DeCory plans to redouble her efforts in her fight against suicide in 2016. Looking ahead, she took some time to answer some questions for the Rapid City Journal as she contemplated the challenges that she and the young people of her community will face in the New Year.
What are you looking forward to most in 2016; what are you excited about for the coming year?
I'm looking for our youth to be stronger within themselves. I want in 2016 to see the families strengthen their own circles. We have families out there that are really struggling.
In the Lakota culture we have a circle within ourselves and within our families. When we neglect parts of that circle, we lose hope, we lose faith, and we lose spirituality. If families can strengthen that circle, hope, faith and spirituality can be returned, and they can have a prosperous year.
We work with kids that believe there is no hope. Look what poverty has done, not just to Native Americans, but to people in general. It's unfortunate there is so much here on Pine Ridge. It causes people to lose hope. We have families who can't even provide a Christmas meal. And what do our kids do? They want to go to the other world.
What challenges or major tasks await you, and how do you hope/plan to handle them in the coming year?
I plan to be more visible than ever in the lives of our young people. We have to have continuity, and as adults we have to be consistent. We have to model what we want our children to see and be like.
I worked hard this past year on the number of suicides and the number of attempts.
In 2016, I'm still afraid. We're entering a new year, but that doesn't mean we're going to be leaving the devastation and the loss that occurred in 2015.
I try to stay in contact with those kids that I just know are really struggling, and I do that through the Internet and text messages or just knocking on doors, to reach out.
I'm looking forward in 2016 to getting more community-response teams involved in their communities. Those are people coming together who want to help. And they want their kids to have a better tomorrow. We train them on the signs of suicide.
They are in the community but there are still not enough people working on suicide prevention. I think on Pine Ridge we do have other tribal programs that have suicide prevention. We just need to knock those walls down and really come together and join forces. We can do a lot more.
What role do you see yourself playing in your community in the coming year?
I see myself — and not just in the community or in Pine Ridge — as an advocate, an advocate for life. I hope it changes because it's tough. I hope my role changes so I can sit back and smile and say, "You know what? I've done this before, and I don't have to do it anymore."
What goals do you have for making 2016 one to remember for you personally and professionally?
Every time I come into the lives of the young people, I grow. Every time I feel that my spirit is leaving my body, I come in contact with somebody that calls my spirit back.
And I'm going to take a couple classes. I'm going to go and get an endorsement in behavioral health. I want to become a specialist. And if not, I'm going to win the lottery in 2016, and I will build four safe houses on the Pine Ridge Reservation.
Looking ahead to Jan. 1, 2017, what would be the best possible outcome for you in the year 2016, in which you could look back upon 2016 with pride and a smile?
I'd like to see less suicide completions. Less attempts and less ideations.  And more of our young people working and in college.
Get local news delivered to your inbox!
Subscribe to our Daily Headlines newsletter.