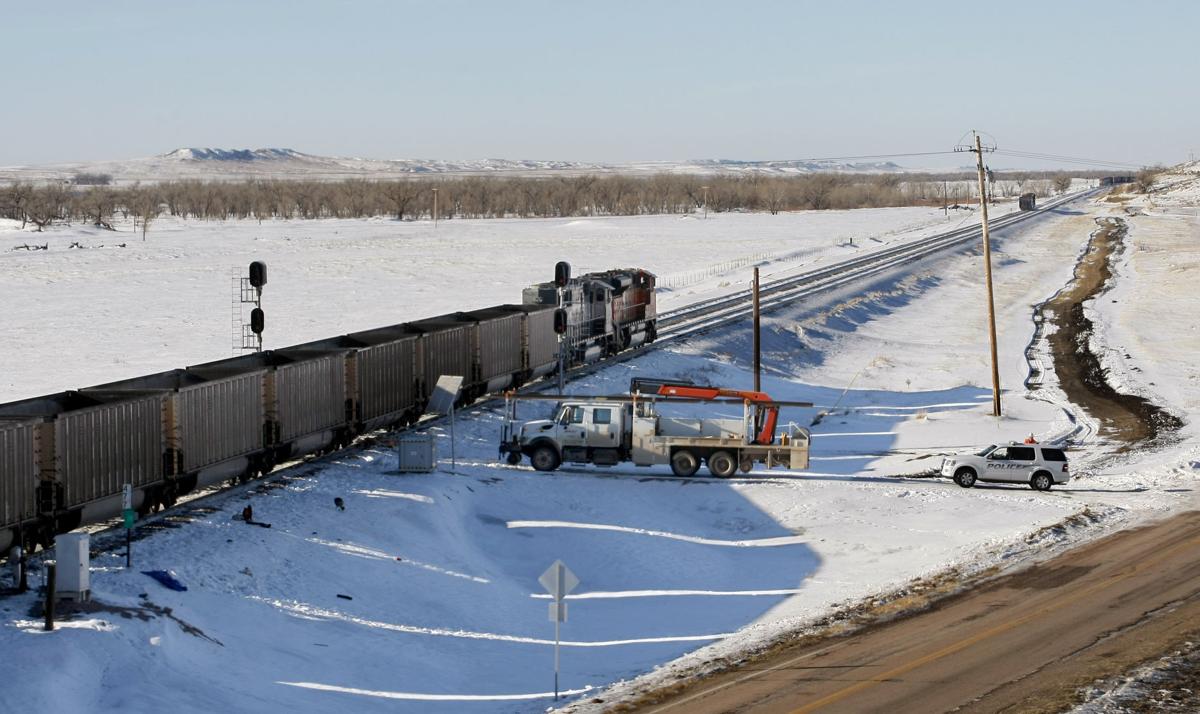 EDGEMONT | Two BNSF Railway employees died after being struck by a train Tuesday morning in Edgemont, according to a representative of the company.
The incident happened around 10:15 a.m., said a BNSF spokeswoman, who added that further details would be released as the company is able.
Reports from the scene indicate the incident happened just north of the spot where a set of railroad tracks crosses under U.S. Highway 18, beyond the northern edge of the city. BNSF operates a rail yard on the east side of Edgemont, which is south of the Black Hills in the southwestern corner of South Dakota.
A spokeswoman for the National Transportation Safety Board said the agency is aware of the incident and the cause is under investigation.
According to reports from the administration's Office of Safety Analysis, the Tuesday deaths are the first railroad-related fatalities in South Dakota since 2014. The same reports say the last fatal rail accident in Fall River County, where Edgemont is located, was in 2006.
Additional information about Tuesday's incident was not immediately available. The Fall River County Sheriff's Office did not immediately return a message from the Journal. Jason Heidebrink, chairman of The Brotherhood of Locomotive Engineers and Trainmen Division 213, which represents engineers and trainmen of the BNSF Railway in Edgemont, deferred all comment to BNSF officials.
Get local news delivered to your inbox!
Subscribe to our Daily Headlines newsletter.