Secretary Craig Price shared this information during a Monday morning news conference in Pierre with Gov. Kristi Noem standing at his side.
Attorney General Jason Ravnsborg hit and killed Joe Boever at 10:21 p.m. while driving on U.S. Highway 14, just west of the intersection with SD Highway 47 and the town of Highmore, according to the accident report.
"Evidence shows that Mr. Boever was walking on the north shoulder of U.S. Highway 14 carrying a light," Price said. "While Mr. Ravnsborg was traveling westbound, the investigation shows that he was distracted, entered the north shoulder of the U.S. Highway 14 and struck Mr. Boever with his vehicle."
Ravnsborg was "distracted" and failed "to keep in proper lane," the accident report says. A diagram of the crash shows Boever — a 55-year-old from Highmore — walking in the shoulder and Ravnsborg hitting him while driving in the shoulder, not in the lane. The shoulder is more than 10.5-feet wide, Price said.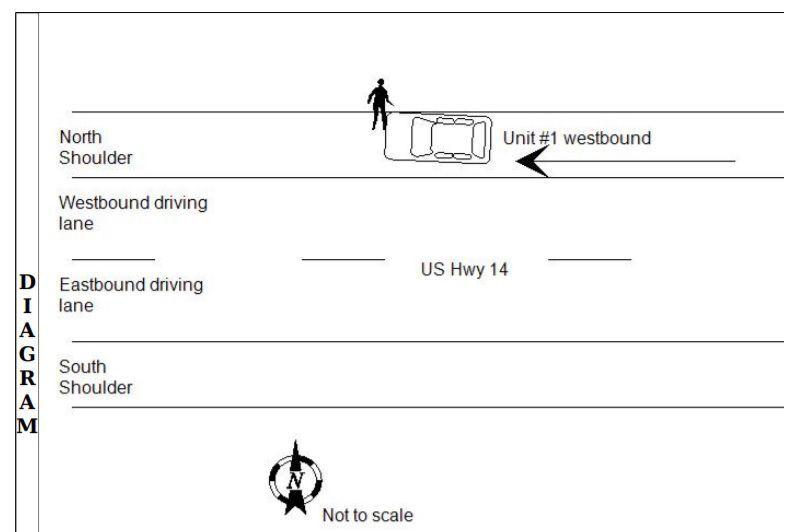 He said the Highway Patrol and other agencies are still investigating how Ravnsborg was distracted.
"That's detailed investigative work that has been done thus far," Price said about how investigators know Ravnsborg was distracted without knowing what distracted him.
Ravnsborg called 911 after the crash to say he hit something and Hyde County Sheriff Mike Volek was dispatched to the scene, according to the 911 transcript. But Volek never told dispatch when he arrived so the exact time of the crash and his arrival is unknown, Price said. The accident report, which was approved Oct. 30, says the call was made at 10:24 p.m. and Volek arrived at 10:45 p.m.
Ravnsborg was driving on a straight and flat road in dark conditions, the report says. He told investigators that he estimated he was driving at the 65 miles per hour speed limit at the time of the crash. The crash disabled his car.
DPS also released a photograph of Ravnsborg's vehicle taken Sept. 15 after the car had been processed for evidence, Price said. It was taken near the crash scene but not at the exact location.
The photo shows that a large piece of the car fell off between the bumper and right front wheel. There is a large dent above that and a broken windshield.
Gov. Noem was asked during the news conference if this new information has changed her mind on whether to ask Ravnsborg to resign.
"I'm going to refrain from expressing any personal opinions until the investigation is totally compete and the state's attorney makes a decision on what charges, if any, will be filed," she said.
Ravnsborg does not plan to resign, his spokesperson Tim Bormann told the Journal.
"There are still specifics to be answered and today's information update represents one more piece of the overall investigation," Ravnsborg's personal spokesman Mike Deaver wrote in a statement. "Our hearts and prayers continue to be with the family."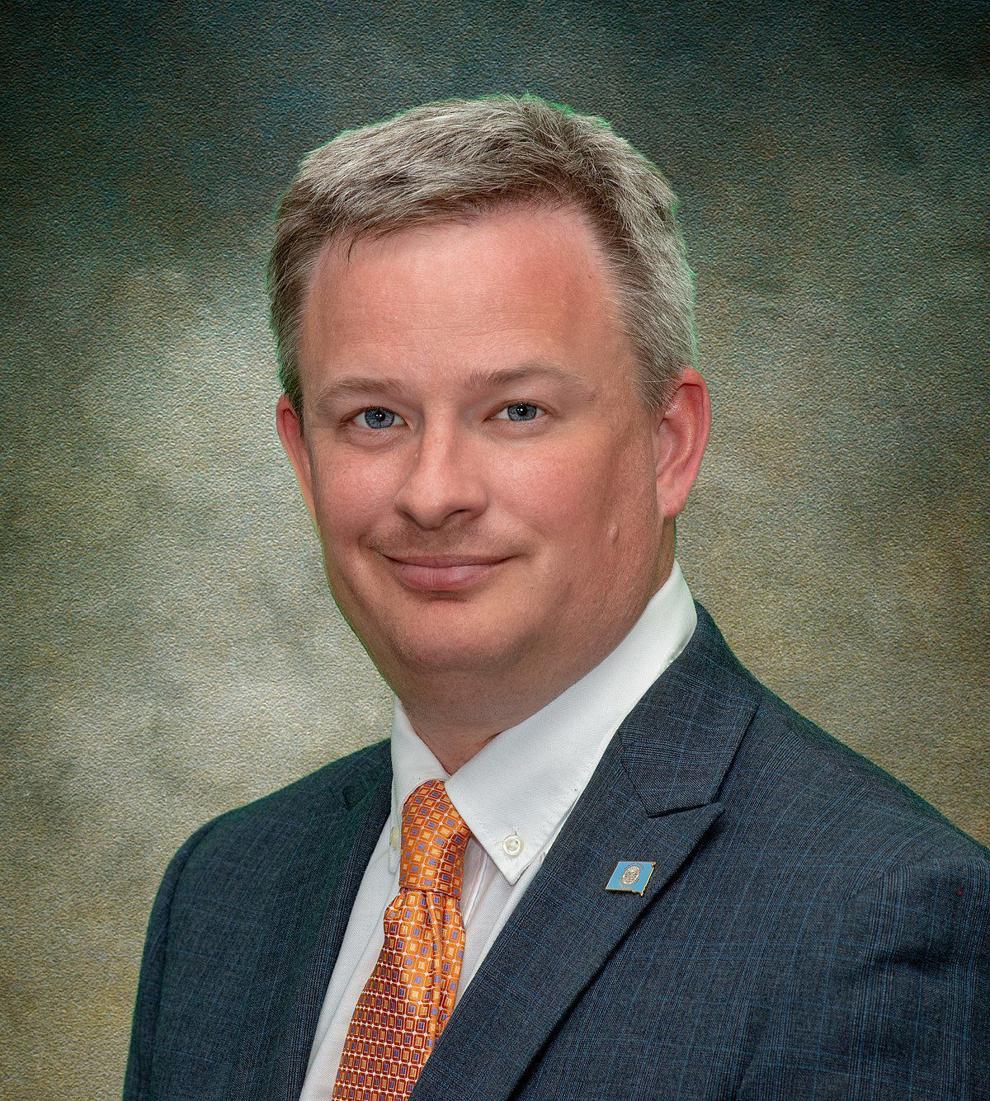 Ravnsborg said numerous times during his 911 call on Sept. 12 that he's not sure what happened or what he hit, and only said it might have been a deer after being prompted. He said in a Sept. 14 statement that he thought he hit "a large animal (likely a deer)" at the time of the crash.
He didn't realize he hit and killed a person until he returned to the scene the next morning and found a body "just off the roadway," Ravnsborg said in the statement. He said he found the body after stopping to see if he could find the deer when he was on his way to return the personal vehicle that Volek let him borrow to drive home to Pierre the night before. Ravnsborg said he drove to the sheriff's nearby home to report the body instead of calling 911.
"I think that's a subjective question and everybody would handle it a bit differently," Price said about whether people should call 911 or leave the scene to tell law enforcement that they found a body. "There's a unique set of circumstances any time anything happens and for me to talk about my personal opinions about what I would do, I don't think would be appropriate."
Price also declined to give an opinion on whether Volek treated Ravnsborg differently than the average citizen. "I'm not going to discuss what I believe the sheriff did or didn't do at the scene." He "handled it as he saw fit" and law enforcement officers "have discretion on how they handle those types of incidents."
"I feel vindicated now that it was determined at the very least the attorney general was distracted and my cousin was walking on the shoulder with a light," Nick Nemec said after the press conference.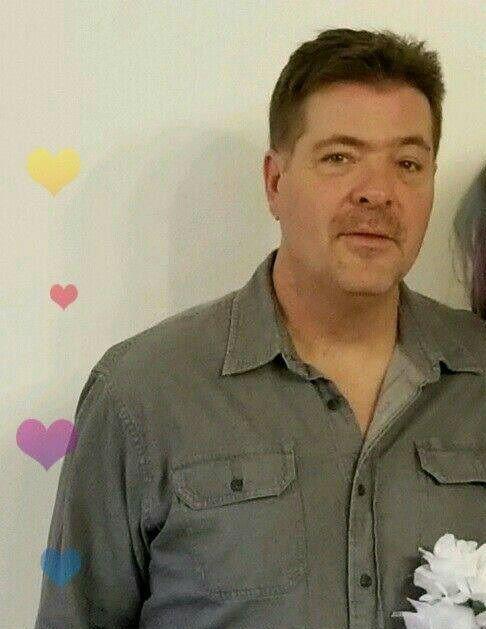 The fact that Ravnsborg drove into the shoulder was "obvious to the naked eye" based on skid and blood marks at the crash scene, Nemec said.
"I doesn't think he did it on purpose but this negligence caused the death of another man," Nemec said.
"We are adding an extra level of transparency and accountability that I think is necessary in this case," Noem said during a Sept. 15 news conference. We will "release the investigative report as soon as it is complete," Price said.
Price has shared Ravnsborg's 911 call and accident report, which journalists may have been able to receive through public records requests. He also released toxicology reports and a photograph of Ravnsborg's car, information that is usually never available. 
Price and Noem did not answer many questions asked by the media on Monday, saying they didn't have the information in front of them or couldn't comment until the investigation is complete. 
The Journal asked Price and Noem's spokespeople if the public should expect a final press conference or written investigative report to provide more records and go over unanswered questions such as:
The scope of Ravnsborg and Volek's search for what Ravnsborg hit;
What kind of light Boever had and which direction he was walking in;
How Ravnsborg was distracted;
Where Ravnsborg found Boever's body and how far it was from the crash scene;
Who contacted DPS on the morning of Sept. 13 and when did they make that call;
Findings from Ravnsborg's phone and car data;
Any other 911 calls related to the crash;
A list of who was interviewed and transcripts or summaries of what they said.
"That is now in the (deputy) state's attorney's hands," Ian Fury said about whether Noem will arrange another news conference to answer questions.
The Journal asked DPS spokesman Tony Mangan if the accident report counts as the "investigative report" or if further information will be released.
"We have always said that we will release the crash report, that was released today. As far what happens in the future, that would have to be a decision made with others, mainly the prosecution team," he said.
Deaver said in his statement that Ravnsborg expected and is looking forward to a final report.
"Much of the investigation is complete," but investigators are still waiting on receiving the full autopsy and toxicology reports, forensic evidence being tested in a lab, and other information, Price said during the news conference. He said information has been handed over to Emily Sovell, deputy state's attorney for Hyde County.
"Going forward this matter will be in the hands of (Sovell) and we will be directing questions to her office," Price said.