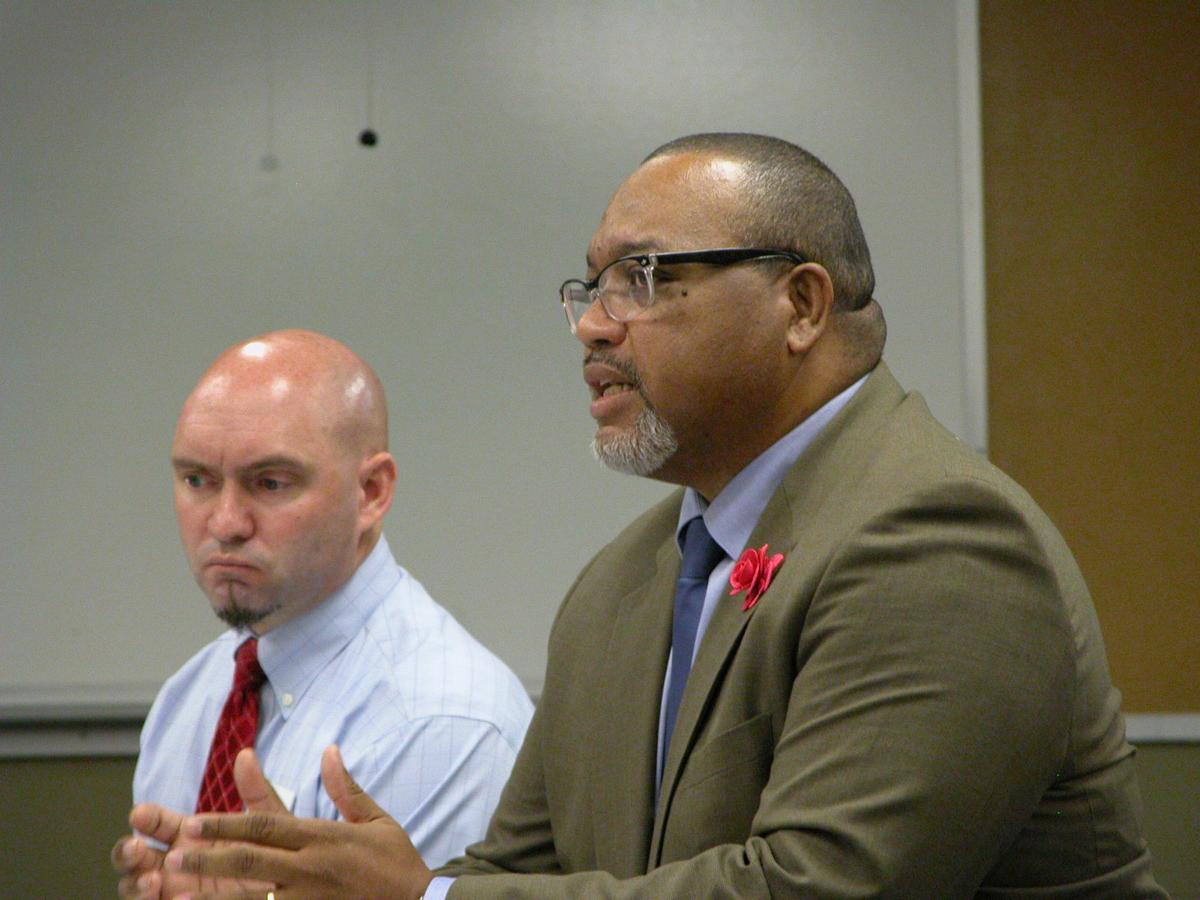 SIOUX FALLS | The University of South Dakota is charting a new path nationally with its one-year residency program for student teachers in elementary schools, the university dean of education said Tuesday.
Donald Easton-Brooks said principals and other administrators like the longer residency, which used to be just one semester, because having co-teachers in classrooms requires working together and allows more attention to be given to individual students.
Easton-Brooks gave a presentation about the program to the state Board of Education on Tuesday. He said the goal is to have the student teachers leave with abilities and experiences at the level of a second- or third-year teacher rather than a first-year teacher.
Assisting in the presentation was Nicholas Shudak, another member of the USD School of Education. The one-year residency model is "a phenomenon growing across the country" as a replacement for the one-semester model, Shudak said.
It has been in development since 2009 at USD with financial assistance from the Bush Foundation. Shudak said it has been through several versions. "We're in a continuous improvement process," he said.
One key is the residency instructors who work with the student teachers, the school district faculty and the mentors in the school classrooms, according to Shudak.
The student teachers are scheduled to finish their undergraduate education degrees in four years including the one-year residency. Many work in smaller rural school systems in southeastern South Dakota.
Shudak said USD faculty members worked backward in developing the model. They started by identifying the vision, core values and competencies expected in a new teacher and then assembled the courses and experiences to reach those.
This fall USD placed more than 100 student teachers in 22 school districts. Many of the successful graduates get recruited to schools in other states. According to USD data, of more than 400 who completed the one-year residencies, there are 229 working in South Dakota.
Another benefit found in the schools that use the one-year residencies is higher literacy rates of about 7 to 18 percentage points for students in kindergarten through grade 4.
Dean Easton-Brooks said USD has sufficient funding to continue operating the one-year residency program for an additional five years.
He said school districts are interested in getting more of the USD student teachers but the university doesn't have more to provide.
The university operates the program on an annual budget of about $200,000. Costs are low because the student teachers aren't paid.
Easton-Brooks said the university doesn't have a method to generate income. He said hospitals can pay for medical residencies because they have sources of income.
The challenge ahead for USD's program is finding ways to transfer its model to other universities and colleges in South Dakota and other states, Easton-Brooks said.
Get local news delivered to your inbox!
Subscribe to our Daily Headlines newsletter.