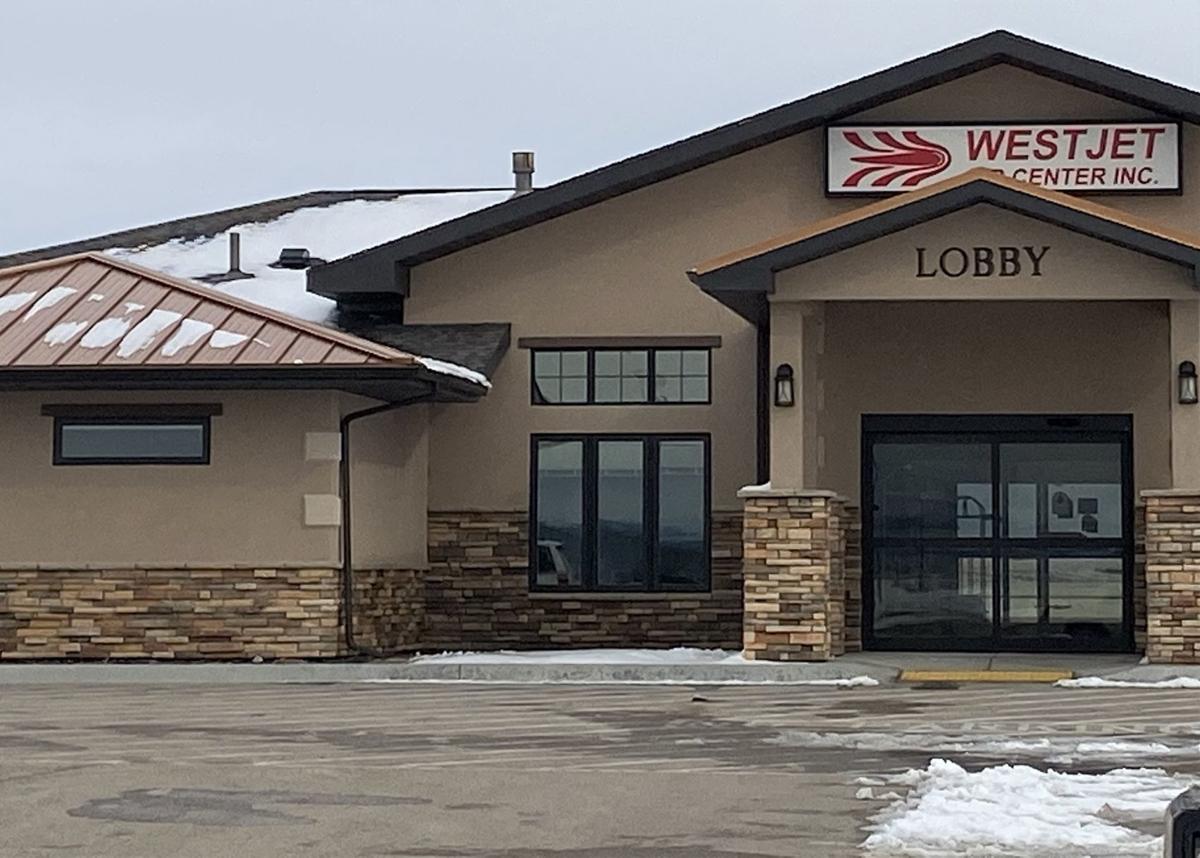 Tensions between officials at Rapid City Regional Airport and one airport tenant have resulted in several formal complaints filed with city, state and federal agencies, a Journal investigation shows.
The majority of the complaints were filed by or involved Westjet Air Services, the airport's lone fixed-based operator. Most complaints were dismissed by city, state and federal agencies as lacking merit, or with findings that Rapid City Regional Airport acted appropriately.
Since August 2019, the Journal has examined operations at the airport. The Journal requested documents through the South Dakota open records law and the Freedom of Information Act. The language of the records requests were intentionally broad, specifically requesting any and all complaints involving Rapid City Regional Airport and did not name Westjet as a party.
To date, the Journal has received more than 1,000 pages of documents, email correspondence and audio recordings related to complaints filed against Rapid City Regional Airport and its staff. Only one tenant, Westjet Air Services, consistently appeared in the complaints examined by the Journal.
Since 2015, the documents reveal an ongoing escalation of tensions between Westjet Air Services and Rapid City Regional Airport staff — mostly involving airport Executive Director Patrick Dame.
Westjet filed three complaints against the airport and Dame with the Federal Aviation Administration, ranging from multiple claims of sex discrimination, a three-count retaliation claim and a four-count complaint related to safety concerns at the airport. The FAA issued findings showing the airport and its staff were in compliance in all instances, effectively dismissing Westjet's claims.
A complaint was also filed with the Equal Employment Opportunity Commission against the airport and Dame by former Airport Deputy Director Matt Whitelock seven months after he was terminated. Whitelock claimed he was discriminated against by the airport and Dame in his termination.
While the complaint was not filed by Westjet nor did it include claims of Westjet's involvement in the action, Whitelock initiated the EEOC complaint while employed by Westjet. Following an investigation, the EEOC dismissed Whitelock's claim in January 2020 after it was unable to conclude that Dame or the airport violated federal employment statutes.
The Journal contacted Westjet Air Services President Linda Rydstrom requesting an interview. Rydstrom responded to the Journal's request by asking for a "list of documents and/or topics" for the interview. The Journal provided Rydstrom with a partial list of topics.
While Rydstrom did not agree to an interview, she provided written statements on behalf of Westjet to each of the topics outlined in an email.
Rapid City Regional Airport staff, members of the board of directors, and city of Rapid City staff say Westjet's escalation of tactics, allegations, complaints, harassment and personal attacks against members of airport staff all relate to one thing — Westjet's opposition to their rental rates and charges possibly being raised to fair-market standards.
"The most recent four-year cycle of this was directly related to the rates, and I also think this is compounded by (Westjet's) failure to control the airport board or the director," Rapid City Mayor Steve Allender said Thursday.
"This is a quest to ruin a man's life," he said.
Dame, Westjet meet over rates
Dame was hired as executive director of Rapid City Regional Airport in September 2015. Dame said in the first few months of his tenure he researched the airport and noticed the lease rate paid by Westjet was extremely low when compared to other fixed-base operators at airports of similar size and in comparison to the rates other commercial tenants at Rapid City Regional Airport were paying.
Records show Westjet currently leases a total of 334,390 square feet of land at the airport for an annual rate of $11,366.97. That equals just over 7 cents per square foot on "improved" land and just over 2 cents per square foot on "unimproved" land.
Another commercial tenant at the airport, Dale Aviation — a business classified as a Special Aviation Service Operation — currently pays a lease rate of nearly 27 cents per square foot on "improved" land and just over 13 cents per square foot for "unimproved" land.
Dale Aviation's lease rate is nearly four times higher than Westjet's for improved land and over six times higher for unimproved land.
The FAA requires rates and charges by the airport to be "fair and reasonable." Airports, including Rapid City's, are heavily subsidized by federal tax dollars. Additionally, the FAA requires airports to "maintain a fee and rental structure" that "makes the airport as financially self-sustaining as possible."
Dame said the first series of conversations with Linda and Don Rydstrom, co-owners of Westjet Air Services, did not focus in on the rates Westjet was paying. Instead, it was more about where the airport and tenants can partner on projects and create "a level playing field for all tenants."
"Early on (conversations) were not directly saying, 'You know, you guys are paying an average of 3 cents a square foot,' but more so the look at what we can do, and we need to start to look at this and study this," Dame said. "I did recognize early on we needed to address the rates."
Westjet's most recent lease with the airport was negotiated in 2016. Linda Rydstrom said the negotiation included recognition of Westjet's investment to improve their leased premises.
"As part of those negotiations, it was acknowledged the millions of dollars in existing infrastructure, new state-of-the-art Executive Terminal and future developments," Rydstrom wrote in her statement to the Journal. "In other words, the establishment of our lease rate took into consideration the financial investment we have, and would be making, in improvements to the Rapid City Regional Airport (RCRA) itself."
Dame said following initial conversations with the Rydstroms about Westjet's leasing rates and the need for further discussion about how those rates should be fair, Westjet's attitude toward him began to change dramatically.
"I started to step back my role (in talking with Westjet) probably two to three years ago in meeting with them, because I knew nothing good could potentially come out of that," Dame said. "We started working to try and either use the (Airport Board of Directors), or use another mechanism of contact that wasn't me. (Westjet was) starting to get pretty open at that point to board members that they wanted me gone."
Beginning in September 2016, Dame said the difficulties with Westjet began to escalate. Several complaints and federal investigations were initiated by Westjet against Dame, airport staff and airport board members that have now lasted over three years.
"This has been hard on me, my family and my staff," Dame said. "Anytime you're being drug on pretty hard it affects your attitude. Having to come to work and face what we were facing gets to be a pretty tough atmosphere."
Dame said as a result of the relentless complaints, investigations and actions by Westjet, he had to seek help for himself and his family.
"Emotionally, I was trying to figure out for the longest time why this was happening and I couldn't understand it," Dame said. "Over that time, I was having some personal issues trying to wrap my arms around it, so I went to an outside source and got help. I got help with dealing with the stress, help with trying to figure out the why, got help with having to deal with my family life, so it was a big change for me.
"I've not had these types of attacks at a place like this, ever," Dame continued. "I couldn't understand it. I couldn't understand the why. It still impacts me today."
On Sept. 25, 2016, retired Rapid City firefighter Bill Reishes accessed the aviation fuel farm at the airport to pump out waste fuel from the airport's tanks and the tanks belonging to Westjet. The fuel farm is a fenced and gated area outside of the airport's secure airfield. Reishes still had an access card to enter the fuel farm, even though he was no longer a city employee.
You have free articles remaining.
In an Oct. 7, 2016 statement, Reishes said he "has been working with the mechanic at Westjet to get their waste fuel for about 10 years" and also had a similar arrangement for the airport's fuel.
In a statement, Reishes said as he was backing up his pickup to Westjet's fuel tanks on Sept. 25, "some black liquid oozed out of the asphalt millings on the south side of the Westjet fuel facility" and he contacted the fire department to investigate the liquid.
Documents show word was received about the liquid by both Rapid City Airport operations and Westjet that there was a "possible fuel spill" at Westjet's fuel operations.
Documents and emails from Westjet co-owner Don Rydstrom claim Reishes notified them that he "made a mess" at the fuel farm. And that Westjet would "never allow anyone in the area without our presence."
In his statement, Reishes denied that he spilled any fuel and denied telling Westjet that "he made a mess."
Subsequent testing completed by the city of Rapid City and the South Dakota Department of Environment and Natural Resources indicated there was no spill.
However, an "extremely hostile" meeting on Sept. 30, 2016, about the fuel spill between Dame, other airport operations staff, the Rydstroms and some Westjet staff indicated a major turning point in relations, Dame said.
"They started bombarding me with questions, and admittedly I became defensive and cut the meeting short," Dame said. "They were so angry about it and it was not a good meeting. Soon after, I walked my role back in dealing with the Rydstroms and Westjet. It was like they were out to get me."
Linda Rydstrom did not provide detail in her statement to the Journal in relation to Westjet's position about the fuel incident or the Sept. 30, 2016, meeting.
"The documents on file with the city regarding this issue speak for themselves," Rydstrom wrote in her statement. "In short, there was no fuel spill, certainly not one caused by Westjet, and that fact may be corroborated through the DENR."
Over the course of 2017, documents indicate a concerted effort by Rapid City Regional Airport, the Airport Board of Directors and the city to address Westjet's concerns. Several meetings were scheduled to find a compromise, though one was never reached.
On July 6, 2017, attorneys representing Westjet filed a notice of claim against the city of Rapid City for damages related to the alleged fuel spill.
In an attempt to ease tensions over the fuel farm incident and other minor safety and security concerns related to the fuel farm, the city of Rapid City on behalf of the airport offered a settlement to Westjet on Jan. 9, 2018. Several versions and proposed language in the settlement agreement were discussed between attorneys in the days following.
However, the city of Rapid City and the Airport Board of Directors withdrew the offer for settlement after Westjet Air Center filed a sex discrimination charge against the airport with the FAA on or about Feb. 12, 2018.
FAA complaints, investigations
The first complaint filed by Westjet alleges the airport and specifically Dame discriminated against representatives on the basis of sex discrimination on several counts dating back to November 2015.
Westjet said their female employees were subjected to "harassing conduct and comments, by threatening to break the (airport) lease with Westjet, by denying parking benefits to Westjet employees, by obstructing access to a hangar, by recommending increased rental rates for Westjet, by suspending security for a fuel storage facility, by targeting enforcement of badge requirements, and by excluding Westjet representatives from a public meeting."
The city of Rapid City filed an initial response to the FAA complaint in March 2018.
On June 1, 2018, the city of Rapid City issued a more detailed 69-page response to the FAA vigorously defending Dame and the airport. The response from Assistant City Attorney Jessica Rogers claims Westjet "is simply unhappy with business decisions made by (Dame) and their perceived impacts on their company and is attempting to gain leverage in an unrelated, ongoing dispute."
The FAA closed the investigation on August 8, 2018, concluding the city did not violate its obligation to ensure against discrimination based on sex.
Linda Rydstrom filed a request for the FAA to reconsider the decision on Aug. 30, 2018. The FAA affirmed the previous decision and declined to reopen the matter.
Rydstrom on behalf of Westjet also filed a concurrent FAA complaint against the airport on July 24, 2018. In that claim, Rydstrom alleges the city "retaliated against her" for filing the sex discrimination complaint.
Rydstrom said the retaliation came after the city withdrew the settlement offer related to the fuel farm. She also claimed the city retaliated against her at a May 2018 Airport Board meeting when documents were not made available and "repeated interruptions and disparaging comments" were made against her.
Rydstrom also alleged the city removed two members of the Airport Board because they were favorable to Westjet.
Following a lengthy investigation by the FAA, the agency determined on April 11, 2019, that the city and the airport were in compliance with prohibitions against retaliation, but "at significant risk of non-compliance in the future" because there were no policies and procedures in place to secure against retaliatory conduct."
Westjet filed a third FAA complaint against the airport in December 2018 related to safety and security concerns. The complaint had three allegations against the airport ranging from runway closures to a passenger airliner that was handled by Westjet instead of the commercial terminal. A fourth complaint circled back to the security of the fuel farm, which is outside the jurisdiction of the FAA since it is not within the Air Operations Area.
The FAA issued a final determination on the safety complaints on March 20, 2019. The FAA "determined that the airport responded adequately and appropriately" to the situations.
Allender said there have been no major complaints lodged against the airport by other tenants.
The mayor said the repeated complaints filed against Dame and the airport are evidence that Westjet and the Rydstroms will do anything to defame Dame's character and professionalism to protect the low rates they are paying at the airport. He said Westjet has a history of escalating minor concerns to levels that are not appropriate.
"The path forward would be for Westjet to worry about Westjet and the airport to worry about the airport," Allender said. "We want to expect the same level of service and cooperation from Westjet as they expect from every other tenant at the airport."
In her written statement, Rydstrom disagreed with Allender, writing "we have an obligation to report any unsafe activity at the RCRA," and that conditions at the airport, specifically the relationship with Dame, continue to be rocky.
"It began during that meeting in September of 2016 when Westjet was accused of causing a fuel spill at the fuel farm where it was ultimately determined that Westjet did not do so," Rydstrom said in her statement to the Journal. "Unfortunately, things have not improved. We believe they have only gotten worse. I would hope we all have the same goals in mind for the RCRA, and I think if we can stay focused upon what matters, we can begin to move forward in a positive, constructive manner."
Get local news delivered to your inbox!
Subscribe to our Daily Headlines newsletter.