On the day Harold Ross turned 18, the world changed forever. It was Dec. 7, 1941, the same day that Pearl Harbor was attacked by the Japanese and the United States was drawn into World War II.
Retired Army Major Ross, who turns 95 today, is now one of an estimated 496,000 World War II veterans who are still living, according to the National WWII Museum.
Ross, who was born and raised in Mobridge, was a senior in high school on Dec. 7, 1941. It was Sunday, and his mother had made a cake for his birthday. Ross remembers a phone call from his brother, who said Pearl Harbor had been bombed.
"I said, 'Pearl Harbor? Where the heck is that?" Ross recalled. "We didn't know much about Pearl Harbor living in the Midwest."
Japanese planes had launched a surprise attack on the U.S. Naval Base at Pearl Harbor External, located at what was then Hawaii Territory. The attack killed 2,408 Americans and wounded at least 1,178, destroyed the U.S.S. Arizona and capsized the U.S.S. Oklahoma. A total of 12 ships sank or were beached in the attack and nine other vessels were damaged. More than 160 aircraft were destroyed and more than 150 others were damaged, according to information from the Library of Congress and the Pearl Harbor Survivors Association.
On Dec. 8, 1941, Congress declared war on Japan. Ross said his school principal gathered students in the school auditorium to update them on what had happened and to listen to President Franklin Delano Roosevelt on the radio.
"President Roosevelt came on and gave us about a half-hour speech," he said.
The United States was officially ushered into World War II, which started in Europe in 1939 and continued until 1945. It was the largest armed conflict in human history. Ranging over six continents and all the world's oceans, World War II caused an estimated 50 million military and civilian deaths, according to information from George Washington University.
At school the day after the Pearl Harbor attack, Ross and his classmates talked about which branch of the military each was planning to enlist in. "If you're warm, they drafted you" was the expectation.
Ross graduated from high school in 1942 and then moved to Washington state, where he got a job at a shipyard on Bainbridge Island. He was an electrician's helper working to prepare ships for battle. Then, Ross was alerted by a judge and he knew that he was about to be drafted.
"I got the call, 'you better get home. You've got three weeks before your number comes up. They're going to recruit you into the Army.' I enlisted in the Navy because I had a brother in the Army and a brother in the Navy and my brother in the Army said, 'Don't come in the Army,'" Ross said, chuckling.
Ross and his brothers, Floyd and Walter, all survived World War II.
He enlisted in the Navy in December 1942. After boot camp in Chicago, Ross was sent to Northwestern University for four months of radio operator training.
"I was in the top 20 in the class. They came and asked for volunteers for long-distance hazardous duty," said Ross, who signed up and was sent to China, an ally of the United States. His job was to receive messages from the Chinese Army and monitor ship traffic for enemy invasions.
Though he didn't serve in combat, Ross remembers some harrowing experiences.
"Most of my service in World War II was pretty mundane. The most interesting part was when I got shot at on a riverboat in China and somebody opened up with a machine gun," he said. "I was sitting on the back of the boat, and they weren't very good shots."
Travel posed some of the biggest hazards. He was on a troop ship from India that ended up in Okinawa, where the 2,500 troops aboard were caught in a typhoon. Flying in mountains was nerve-wracking, too.
"Probably the worst part of service was having to go from India to China. We had to fly through the Himalayas but the aircraft couldn't fly high. It was not equipped for more than 14,000 feet. We had to fly through the cracks," Ross said.
He spent his final few months of the war at Camp 7 in Dongfeng, China, when the radio operator received a message he would never forget in May 1945.
"I didn't decode it until I got back from lunch. It said, 'Today is victoreasy day' and I said, 'What's that?'" Ross said. "The war was over. We had a big celebration." 
He was discharged from the Navy in October 1945. After brief careers as a lineman in Mobridge and as a personnel clerk at Fort Meade, Ross enlisted in the Army in 1948 to get an education in electronics.
"I flipped a coin and said, 'I'll go in the Army," Ross said.
He remained in the military until his retirement in June 1965. He also married and has four children.
Ross was a student in radio and radar repair school at Fort Monmouth in New Jersey, then became an instructor. After the Korean War started in 1950, Ross remained at Fort Monmouth for most of that war.
"I was a company commander in the special weapons and guided missiles company. We stored and maintained special weapons — the kind you don't want to use unless you have to," Ross said.
Ross then went to Fort Gordon, Georgia, where he was assigned to a new radar line-of-sight radio communications system. Then he asked to be sent to France to fill a position as a radar officer. He spent three years there, also serving as a commander of troops in Saumur, France. In 1955, Ross and his family returned to the United States and he was assigned to Albuquerque, New Mexico, and attended nuclear training school for two years. There, he learned how to repair and maintain the electronic components of missiles.
His expertise next took him to Waterloo, New York, where he worked in weapons storage and maintenance for three years before he was sent to Korea in 1960.
"After the war, we were building a communication zone with different depots for supplies to support officers," Ross said.
Ross finished his military career at Fort Lewis, Washington, which had a nuclear weapons training center, then transferred to nearby McChord Air Force Base to maintain missiles.
"I spent my last tour as nuclear weapons staff officer for the 7th Region of Air Defense Command," Ross said.
Ross retired with commendations including the Good Conduct Medal, the American Campaign Medal, the Asiatic-Pacific Campaign Medal, the World War II Victory Medal, the Army of Occupation Medal-Germany, the National Defense Service Medal and the Army Commendation Medal.
Ross had a second, 17-year career as an insurance salesman. He moved to Rapid City, where he was an avid golfer and where he met and married Ellie, his wife of almost 28 years.
As he follows national and international news, Ross believes another world war is probable.
"Another world war could happen because of the crazies in the world. It may or may not happen because of the deterrent type of weaponry we have today. (Missiles and cyber warfare) are so sophisticated and accurate, it wouldn't be a very long war," Ross said.
"That's the only deterrent I know to keep people from fighting. The development of nuclear weapons has caused peace," Ross said. "It could go either way if a madman turns on the wrong switch."
WWII PEARL HARBOR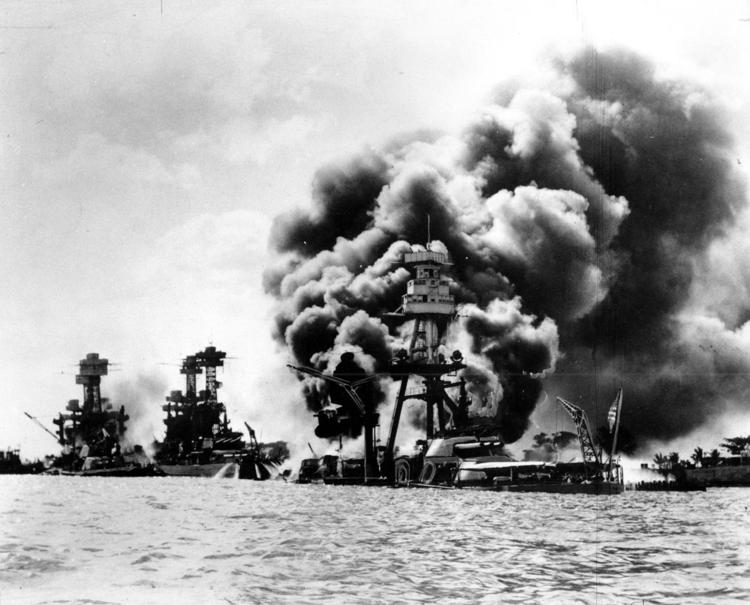 WWII USS CRUISER PEARL HARBOR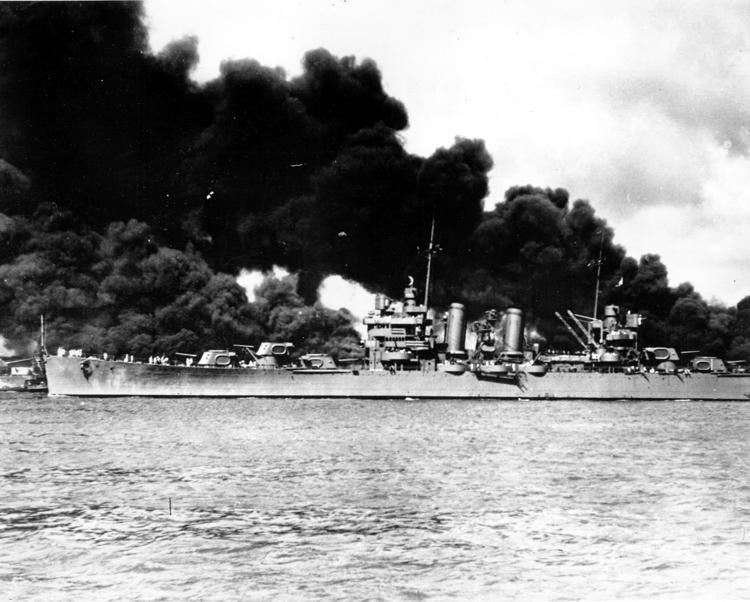 Roosevelt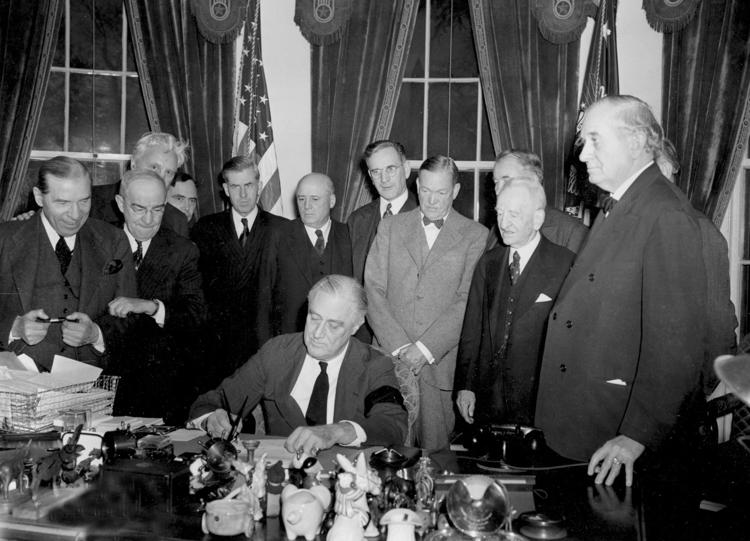 JAPANESE ATTACK PEARL HARBOR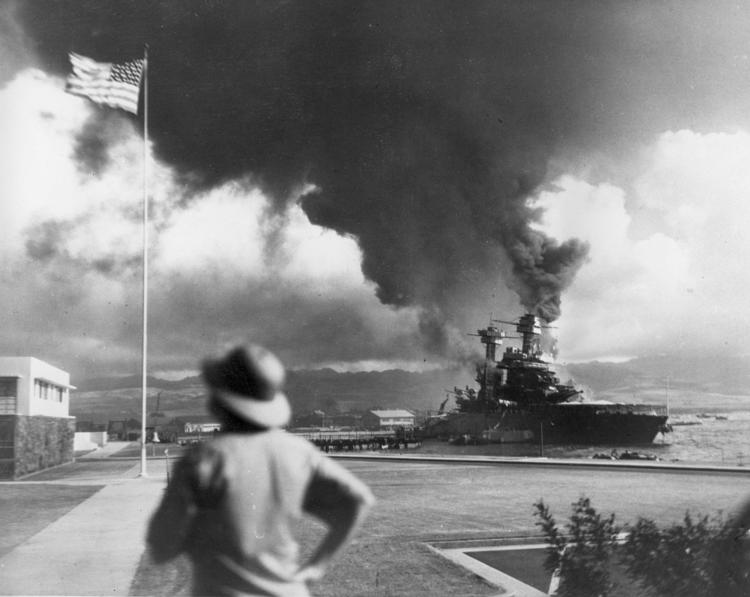 PEARL HARBOR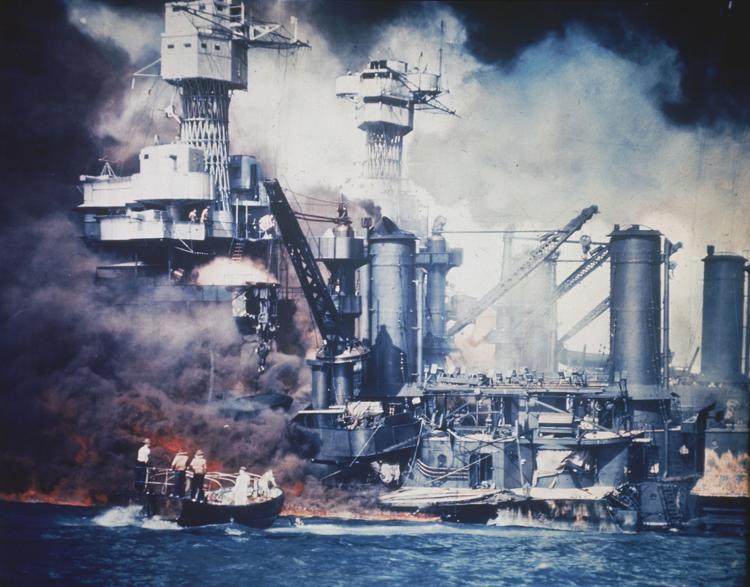 WWII PEARL HARBOR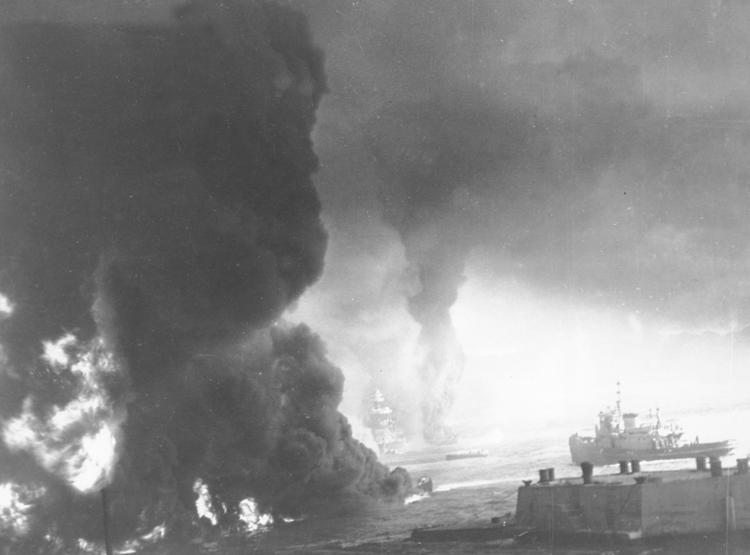 WWII ATTACK ON PEARL HARBOR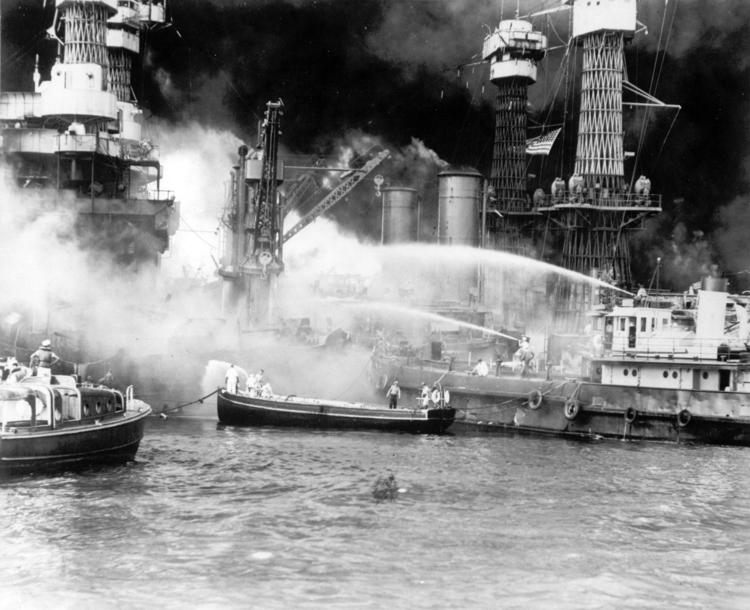 WWII PEARL HARBOR ATTACK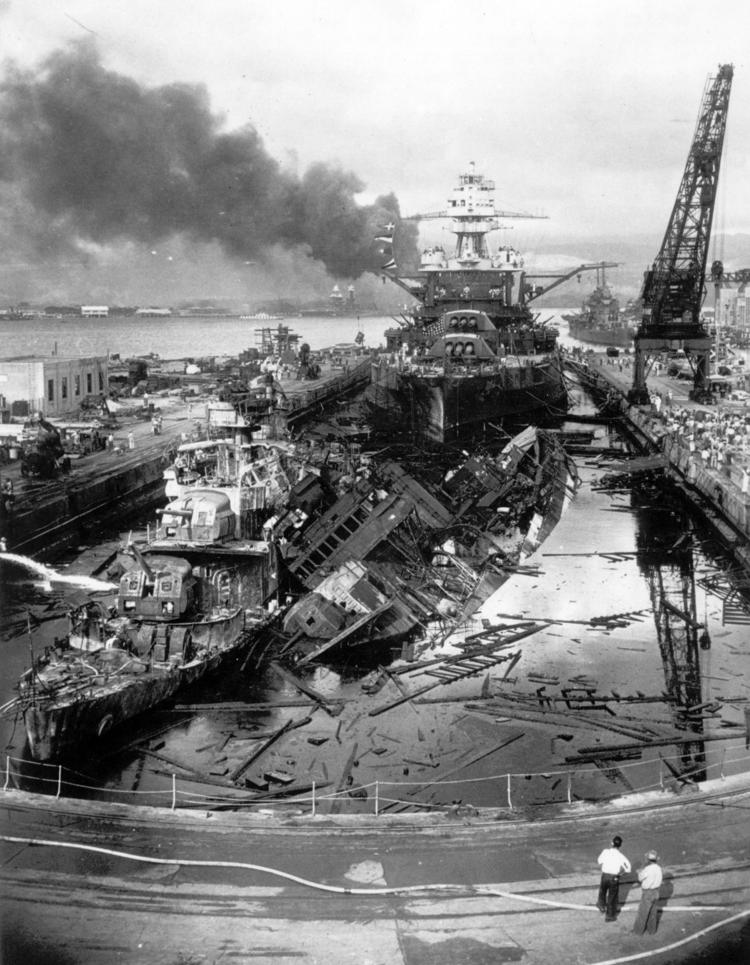 WWII EXPLOSION USS SHAW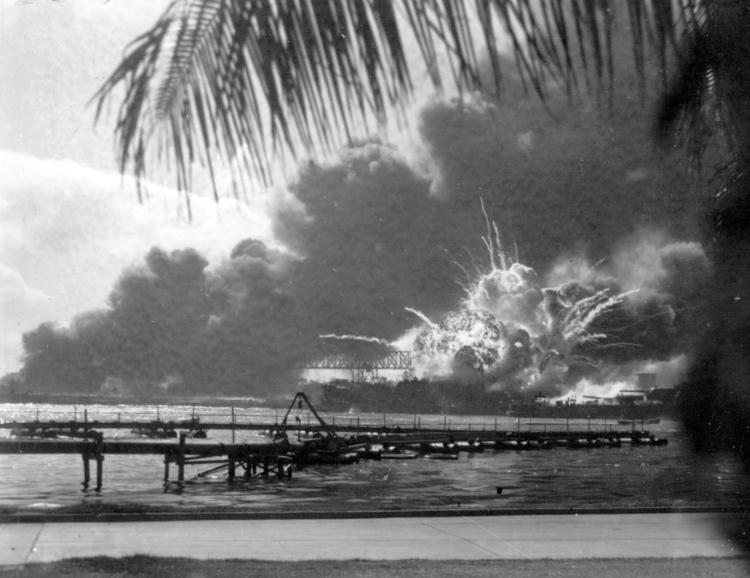 WWII Attack on Pearl Harbor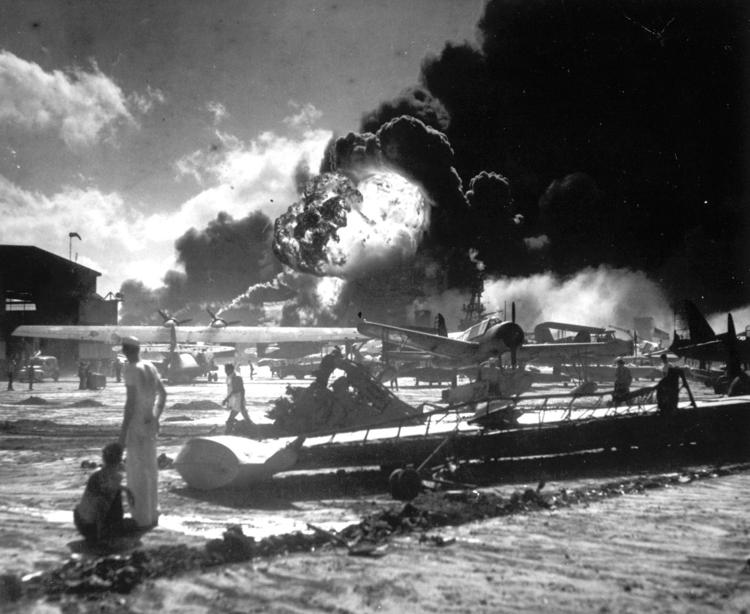 WWII ATTACK ON PEARL HARBOR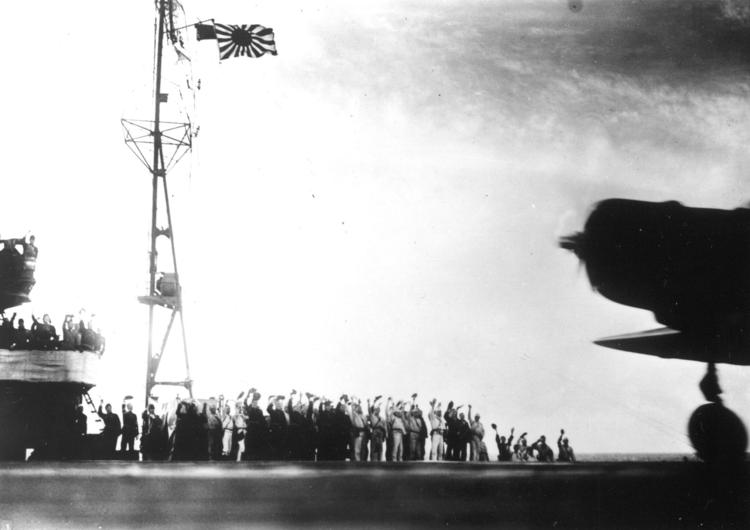 WWII PEARL HARBOR SCHOOL BOMBING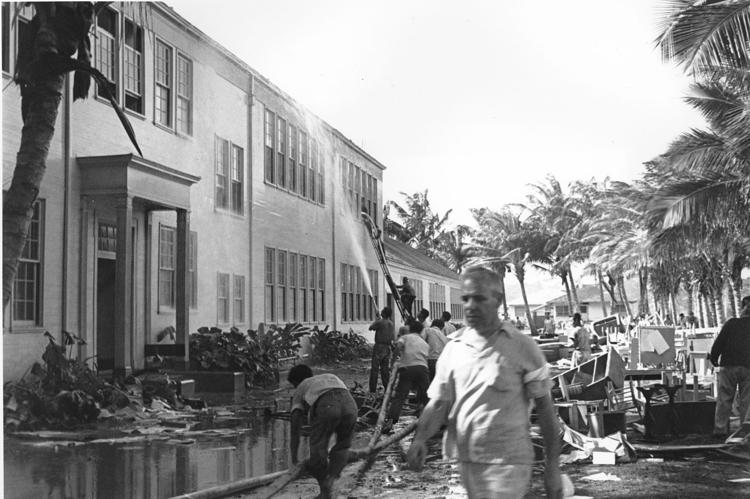 PEARL HARBOR ATTACK 1941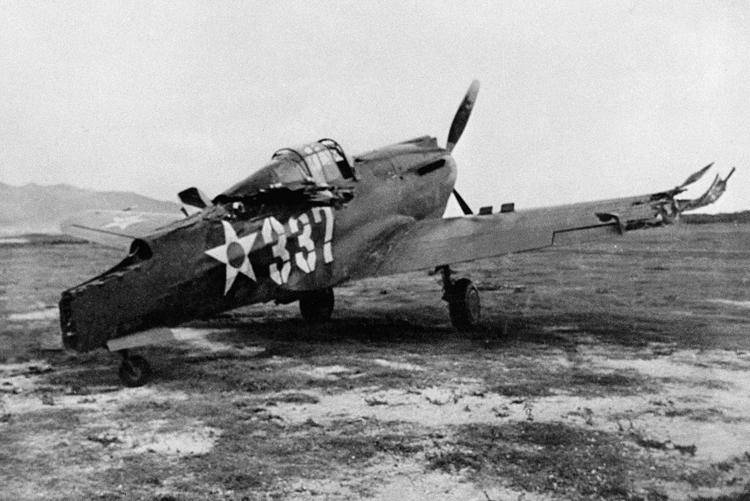 PEARL HARBOR ATTACK 1941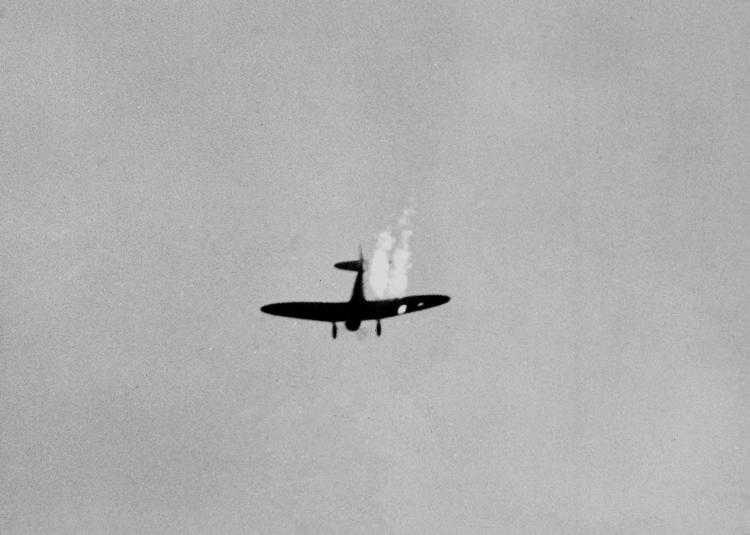 PEARL HARBOR 1941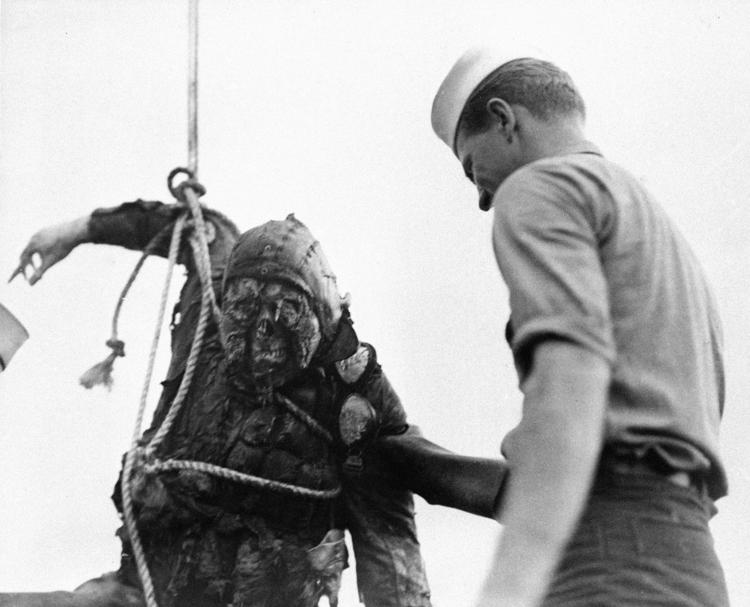 Pearl Harbor Reactions 1941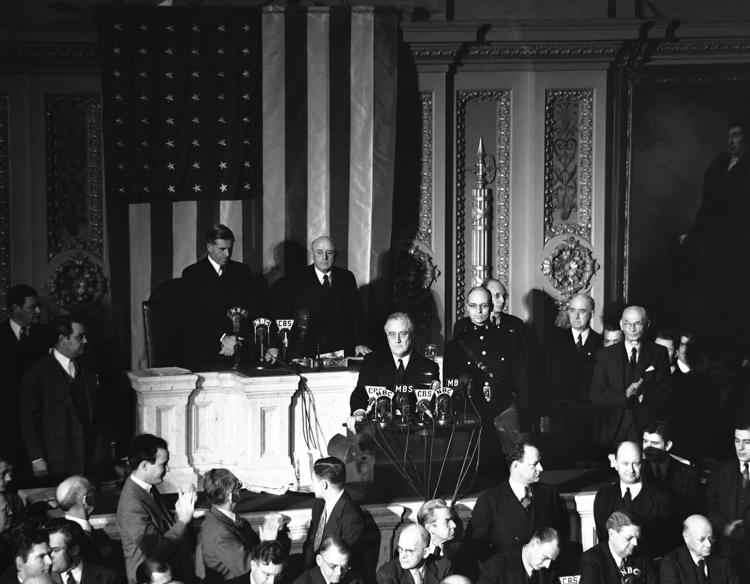 WWII North America Hawaii Japanese Attack Pearl Harbor Planes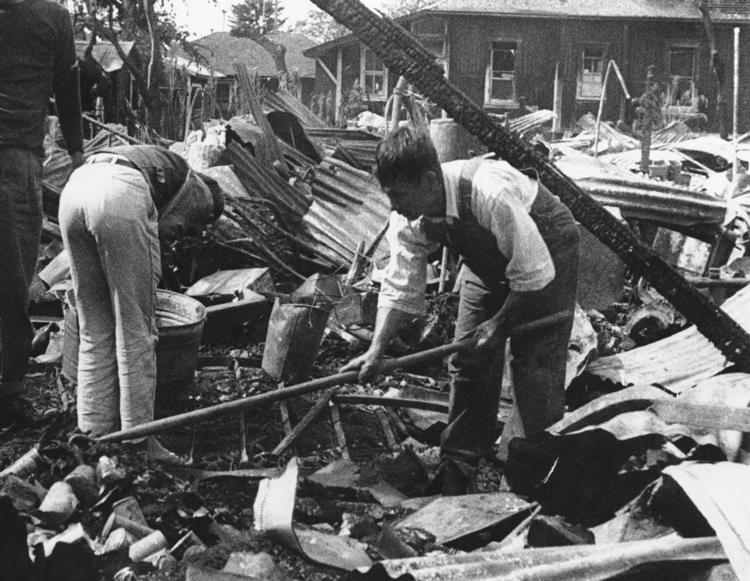 Pearl Harbor Anniversary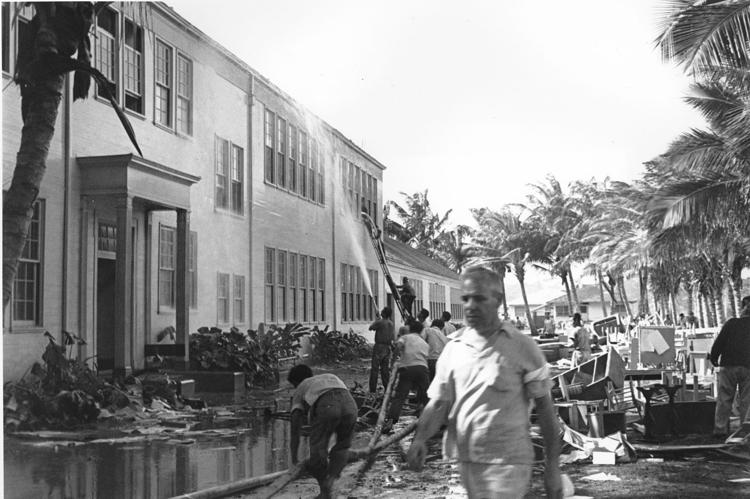 WWII Pearl Harbor Reactions 1941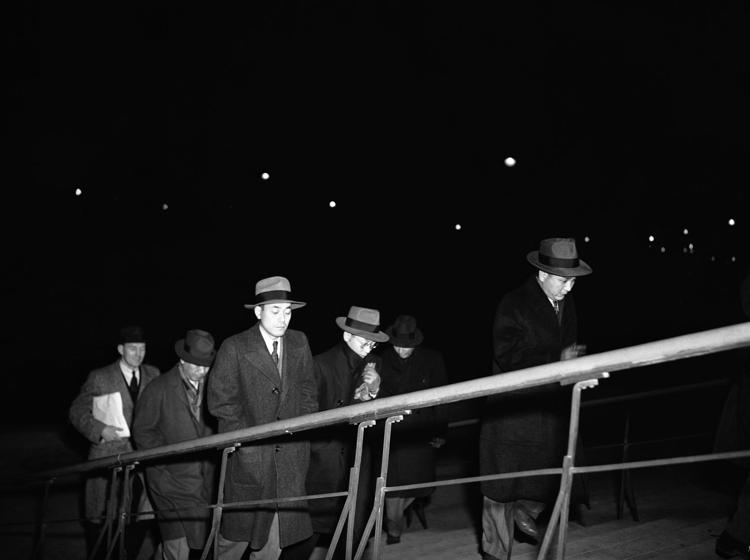 WWII Pearl Harbor Reactions 1941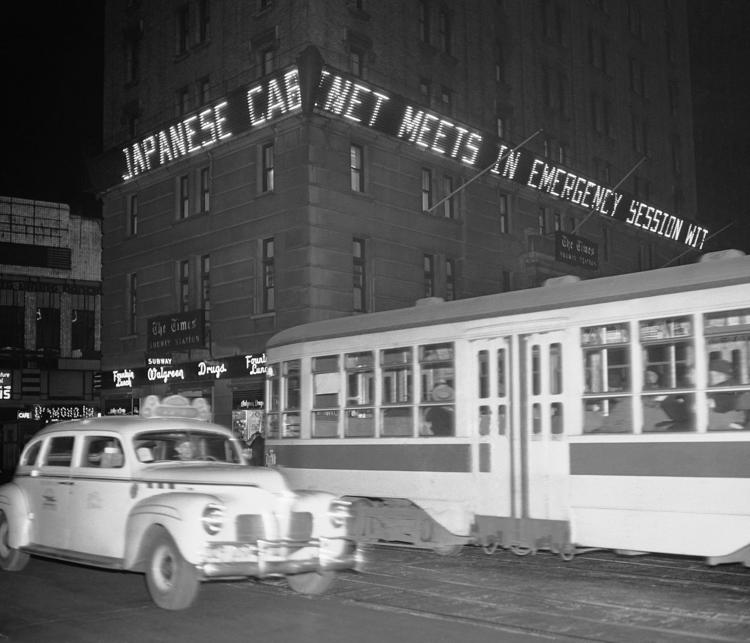 WWII Pearl Harbor Reactions 1941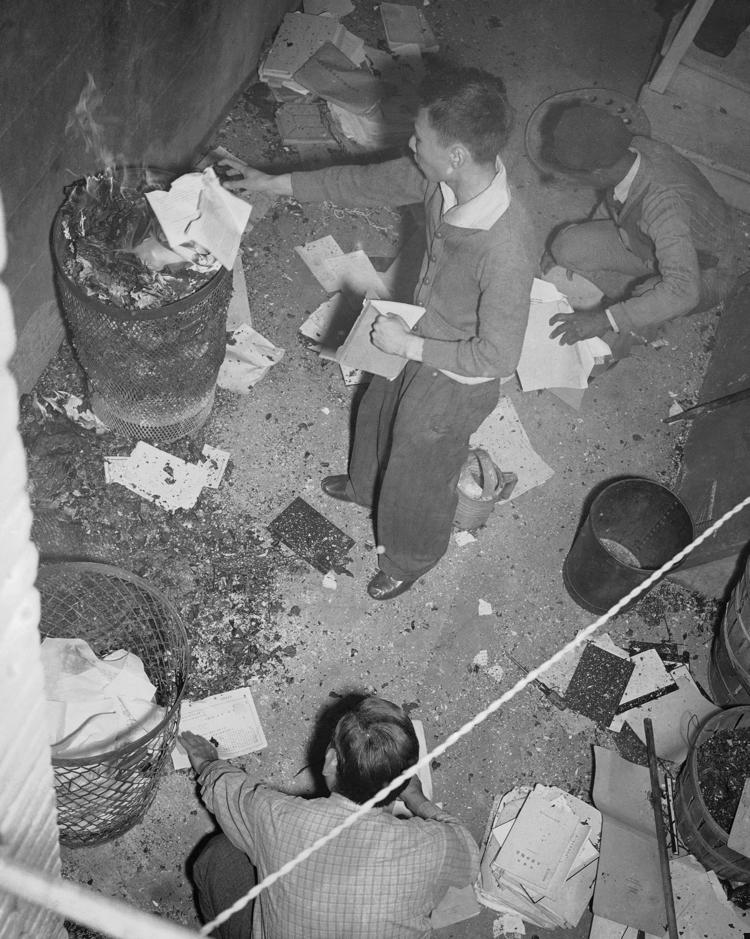 WWII Japan Attacks Pearl Harbor 1941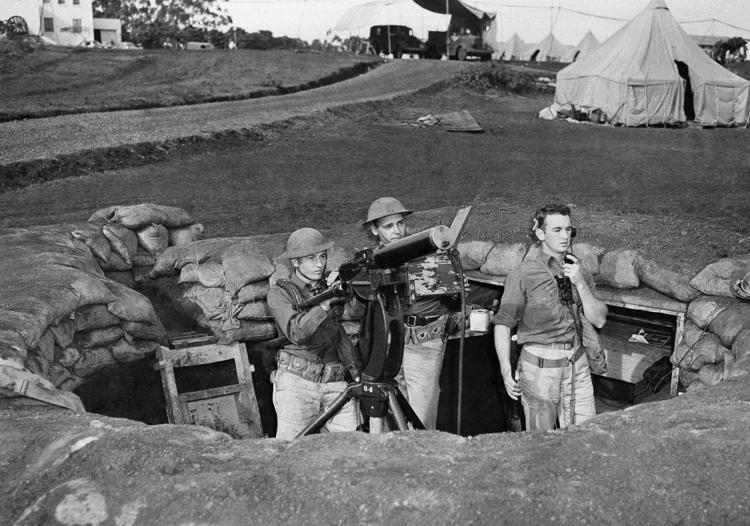 War Against Japan
Pearl Harbor Attack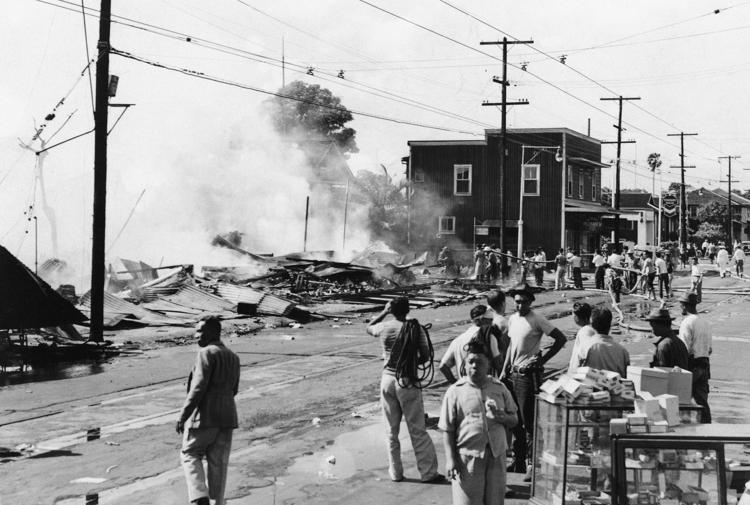 Pearl Harbor Attack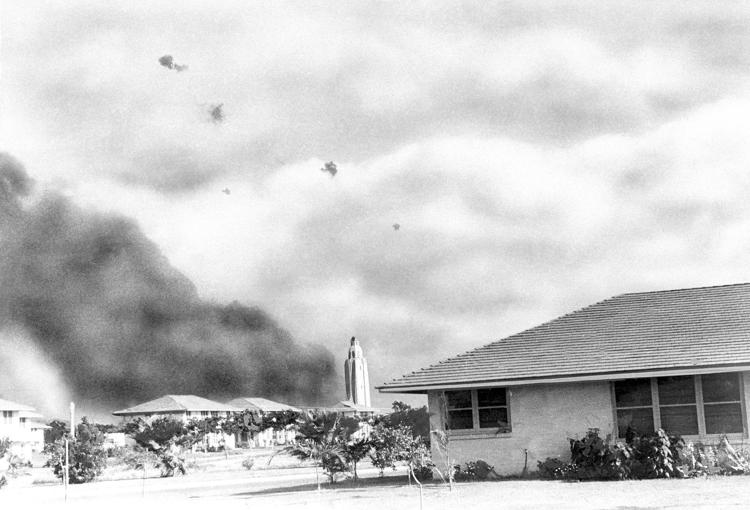 WWII Pearl Harbor Attack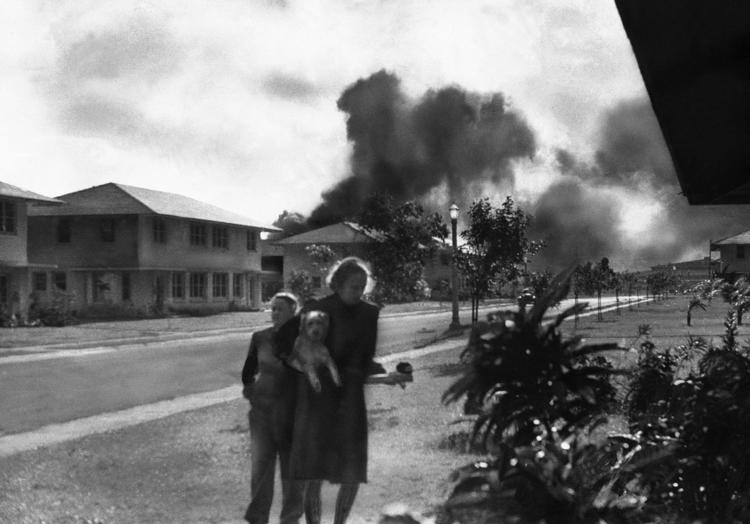 Battleship Arizona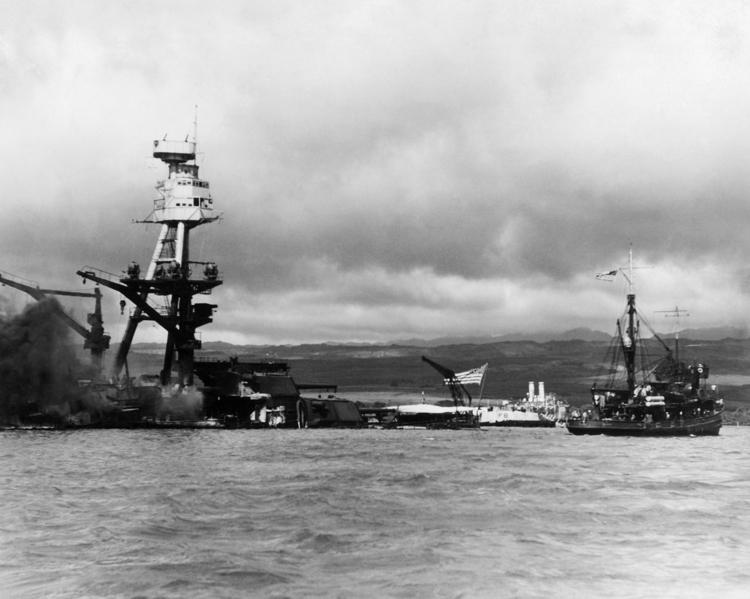 WWII Pearl Harbor Reactions 1941
WWII Pearl Harbor Reactions 1941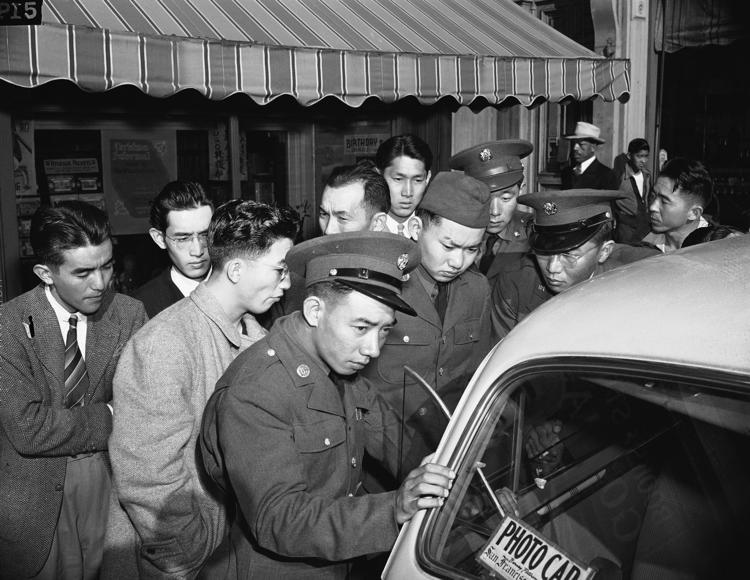 WWII North America Hawaii U.S. Troops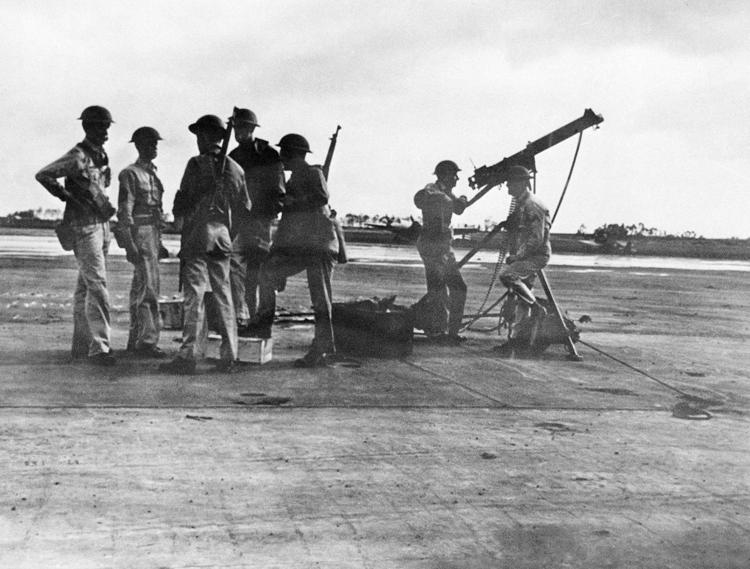 Pearl Harbor Anniversary