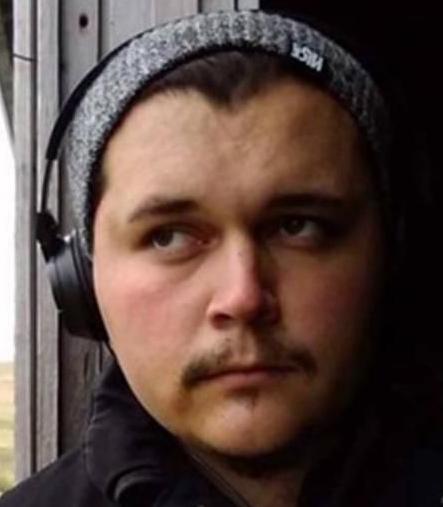 A young artist and writer with a love for old houses and vehicles has been identified as the person shot and killed by Pennington County deputies last month, according to law enforcement and his obituary. 
Stilwell allegedly raised a gun toward civilians and deputies, Sheriff Kevin Thom said at the time. He said deputies responded to the area after a family member called 911 to report that Stilwell was intoxicated and physically and verbally fighting with family members.
Four deputies are on paid leave during the investigation. It's unclear if all four or just some of the deputies shot at Stilwell. 
Stilwell was an "impressive young man" who "warmed our hearts and world with his kind, gentle nature; soft, contagious laughter; and caring touch of understanding," his family wrote in his obituary. "Sharing a passion for the arts expressed through poems, stories, music, painting and drawings, he embraced his Native American Heritage and life with an adventurous spirit for 24 years."
"I'm getting by as a 'starving artist' though a little boost would help get my foot in the door of more opportunity," Stilwell wrote on his GoFundMe page. "I find peace and growth within as I continue my journey working for myself through Stilwell Arts. I'm living my dream even at its lowest point. I plan to never stop."
Stilwell self-published books and zines; created paintings, songs and videos; and exhibited his work at festivals, according to his Facebook page, the Journal and other online archives. 
He last posted to his artist Facebook page on April 27. 
"Writing lyrics for old music I made when I was 17 or 18," Stilwell wrote, adding that followers should check out his YouTube page. "Enjoy each moment whatever it may be. People will come and go. Life be lived alone."
Stilwell's YouTube page includes songs he recorded as well as videos of him visiting old homes and ghost hunting with his wife, Paiglyn. There are also videos of him painting and reading his books aloud in rural or abandoned areas. 
Stilwell displayed his work at art festivals and received a visual arts career development grant from the South Dakota Arts Council in 2017. 
His "work is very brave," a Rapid City festival official told the Journal in 2015. "He deals with mental health struggles and shares personal stories. It'll be inspiring for young people who may be going through something similar."
Stilwell, a member of the Oglala Sioux Tribe, said he's influenced by Native American art and "peaceful goth" aesthetics. 
"I write mystery and kind of dark-themed poetry and some really depressive stuff like that" but also loved comedy movies, he told the radio station. 
Stilwell attended Box Elder and Rapid City schools before graduating from Rapid City High School, according to his obituary. 
His father taught him how to ride a dirt bike at an early age and Stilwell was "barely able to contain his excitement when excursions were planned to spend the day riding at Farmingdale."
Stilwell helped his mother when his father left on his trucking trips, was the "leader of the pack" of the family's three brothers, and always helped his grandparents when they needed mechanical or ranching help — or just a fishing partner. 
He bought and renovated an old farm house once he graduated from high school in 2015.  He supported himself through his art and working odd jobs. 
Stilwell also enjoyed researching his family ancestry and working on old cars in his garage. 
"It was always a fun game of guessing what model of car he would be driving next," his family wrote. 
Stilwell married Paiglyn in 2019, three years after they met and quickly became best friends. 
"Sharing in his love of adventure and history, they were beckoned down many dusty, deserted roads, exploring for unexpected abandoned log homes of many years ago, mystified with the wonder of secrets guarded within their walls," his family wrote.