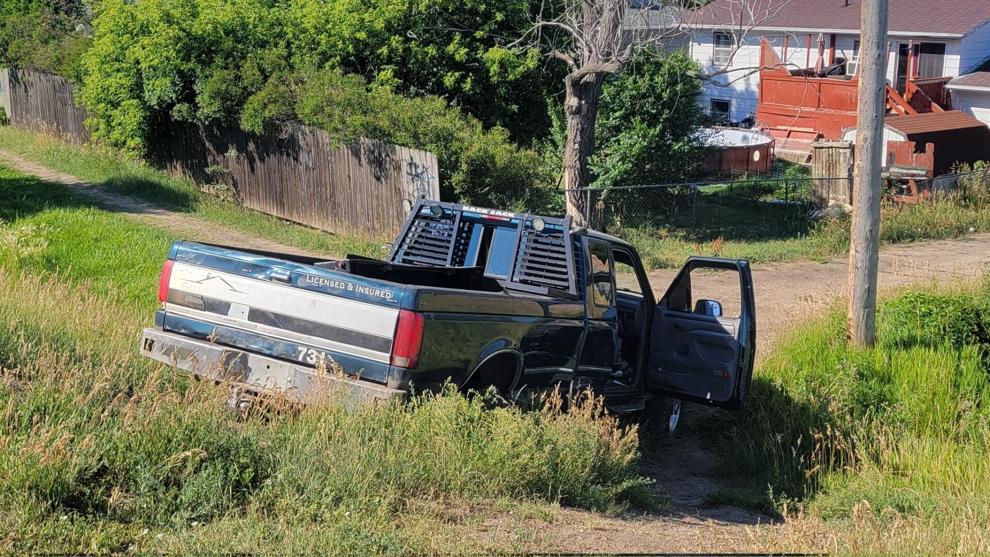 A Pennington County judge sentenced a 37-year-old Rapid City man to five years in prison after he led law enforcement on a vehicle chase through Box Elder, Rapid City, fields, a creek bed and fences in July 2022. 
"Many lives were in danger that day," said Circuit Court Judge Stacy Wickre before sentencing Sean Hawk to five years in prison for aggravated intentional damage to property, a class 4 felony, and one year in prison for simple assault against a law enforcement officer, a class 6 felony. 
The sentences will run concurrent with 248 days of time served applied to each sentence. Wickre also ordered Hawk to pay court costs and a total of $15,773.91 in restitution. Hawk faced up to 10 years in prison for the property damage and up to two years for the simple assault.
Hawk pleaded guilty to the charges on Dec. 5, 2022. He was previously charged with six felonies stemming from the July 22, 2022 chase.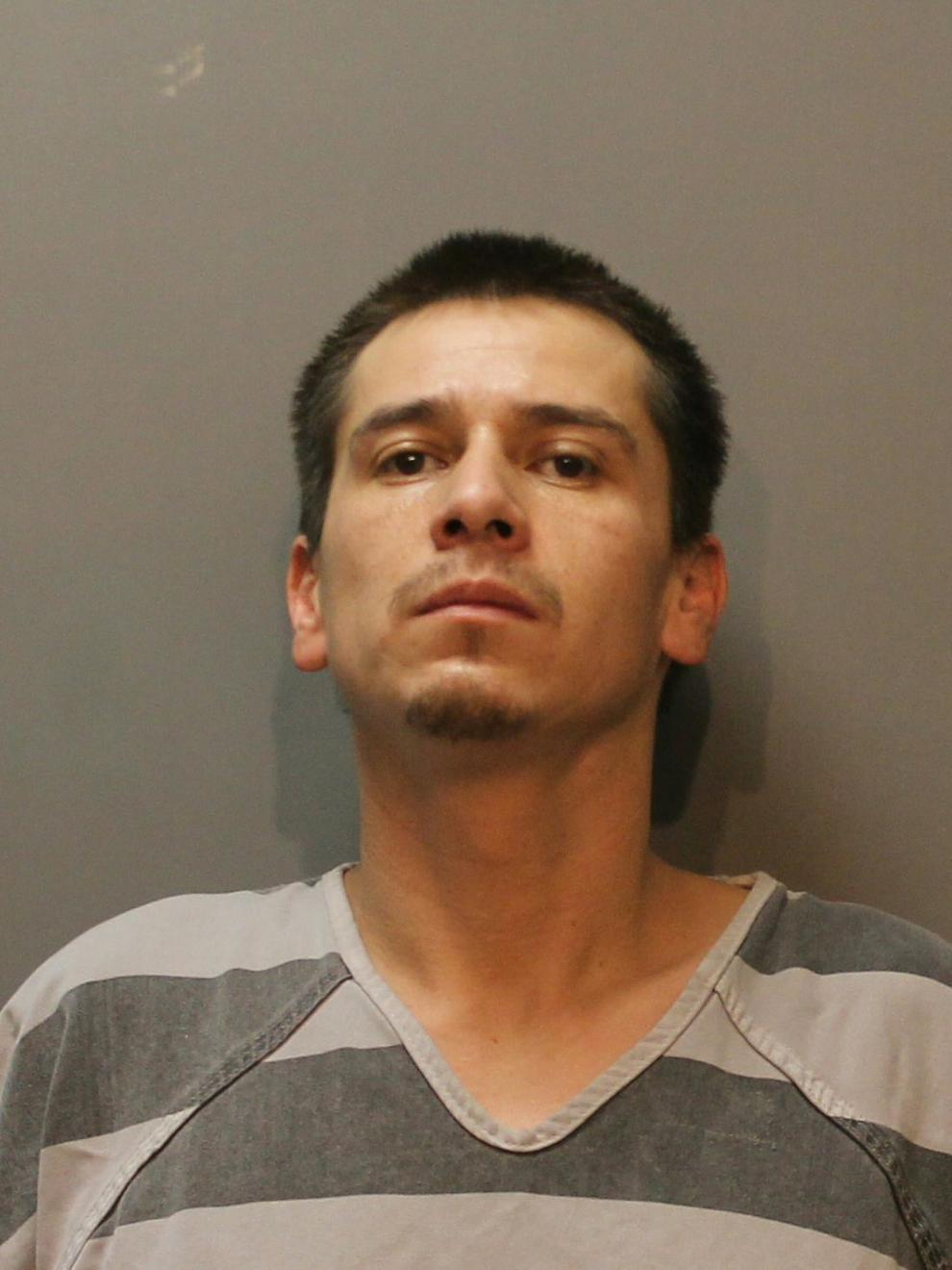 According to a July 2022 press release from the Box Elder Police Department, officers responded to a call at about 8 a.m. about a possible stolen vehicle. 
When they tried to pull over the late 1990s Ford pickup at Cottonwood Drive and Line Road in Box Elder, Hawk kept going. He then "drove on and off several roads through fields, pastures, fences and onto Radar Hill Road, soon entering the Prairie View Housing subdivision to tear through additional yards and fences."
While in the subdivision, Hawk stopped and two girls — ages 15 and 17 — got out of the vehicle and ran. The BEPD said the girls, who they questioned, were runaways with gang affiliations.
Stanton Anker, Hawk's defense attorney, said at his sentencing that he let the girls out before the chase got "too far."
After letting them out, Hawk drove into the Creekside subdivision, back onto Radar Hill Road and lodged the truck into a 6-foot tall chain link fence before ramming the truck into a police vehicle twice, according to the BEPD. 
According to Anker, the officer was not in the vehicle. The BEPD said the officer got out of the vehicle between the first and second ramming. 
Hawk then continued through more fields and into a creek bed to the South Interstate 90 Service Road before driving onto I-90 west into Rapid City. Near Exit 59 at the Lacrosse Street interchange, the truck crossed oncoming traffic to use the eastbound on-ramp to exit the interstate, according to the BEPD.
Wickre noted that Hawk put many people, who had to swerve out of the way to avoid being hit, in danger. 
"I think you're very lucky no other people were killed that day," Wickre said. 
On Lacrosse Street, Hawk drove in circles and around apartment buildings, according to the BEPD. The truck finally stopped after getting stuck in a drainage ditch against a utility pole near the intersection of Eglin and Lacrosse streets. Hawk ran on foot before police tased and arrested him. 
Deputy Pennington County State's Attorney Michael Smith said Hawk drove "recklessly" and "dangerously" through the community and asked for a five-year and one-year sentence with none suspended. 
Anker asked the court to give his client a two-year sentence with one year suspended, saying he's seen "a huge change" in Hawk since his arrest and he's "much easier to talk to" when he hasn't been using drugs. Anker asked the court to consider addiction treatment and counseling, which were recommended by a recovery center and Behavioral Management Systems after Hawk was evaluated. 
Anker said Hawk is "grateful he was arrested when he was," and the arrest probably saved his life. 
The lawyer argued that Hawk being out working and providing for his five children and one stepchild would be a benefit to society, but the judge denied the request for a shorter sentence.
Hawk chose not to speak for himself at the sentencing, telling the judge, "My attorney covered it all."