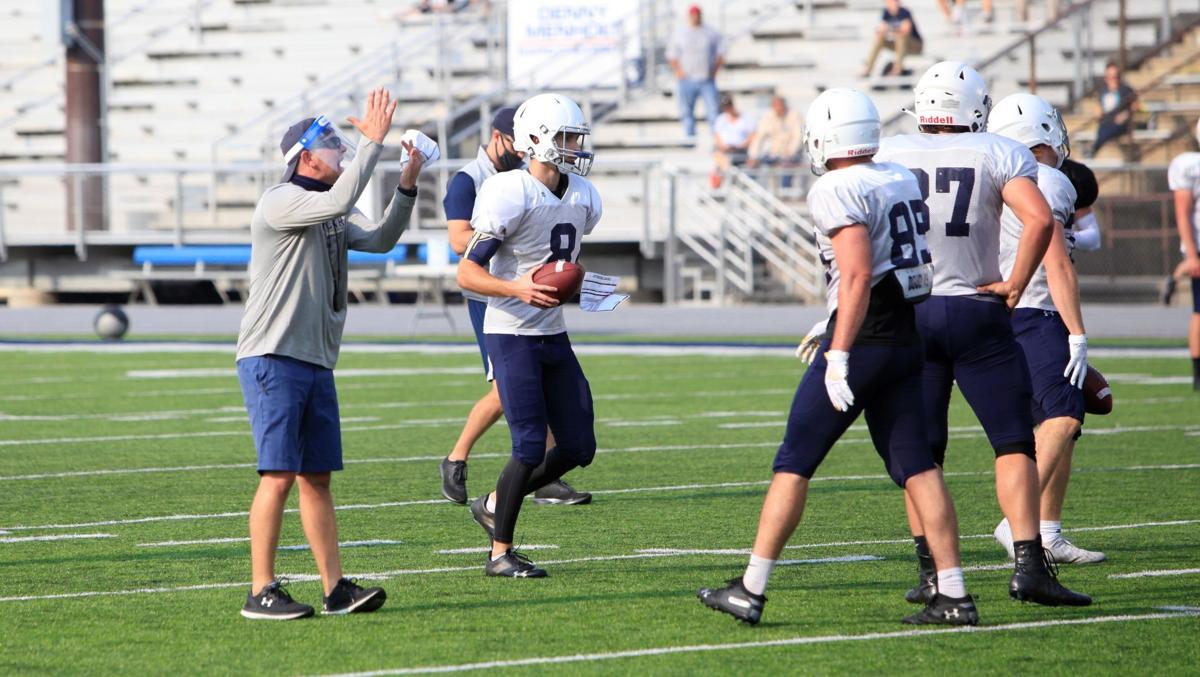 South Dakota Mines athletics director Joel Lueken announced Wednesday the Hardrocker football program added another game to its 2020 schedule, now playing host to the University of Nebraska at Kearney on Nov. 14 on Dunham Field at O'Harra Stadium. Game time is set for 1 p.m.
"Hopefully, everybody marks their calendars and shows up to support the Hardrockers," Lueken said. "Now we will have three (games) at home and three on the road."
On Twitters, First-year Mines head coach Charlie Flohr was excited about getting the chance to play another game.
"Pumped for our kids and Hardrocker Nation to give them an opportunity to play another home game at O'Harra Stadium at Dunham Field on Nov. 14th," Flohr said on the post.
The 'Rockers kick off the abbreviated schedule on Oct. 10 in the 135th Black Hills Brawl (5 p.m.). That is followed by road games at Chadron State College in Chadron, Neb., on Oct. 17 (4 p.m.) and at Grand Junction, Colorado, on Oct. 24 to face the Colorado Mesa Mavericks (12 p.m.).
South Dakota Mines is back home on Oct. 31, welcoming the CSC Eagles (4 p.m.), followed by a visit to Spearfish on Nov. 7 for the 136th meeting between BHSU and the 'Rockers.
Chadron State also adds Kearney
For the first time since 2011, the Chadron State College football team has scheduled a game against its nearest in-state rival, the University of Nebraska at Kearney.
The kickoff is set for Nov. 7, at 2 p.m. Mountain time, at Cope Stadium in Kearney, Neb. No specifics are available at this time, but fans are expected to be allowed, in some capacity. Tickets will likely be made available near the week of the game.
The intra-state series, played annually from 1960 to 1980 and from 1996 to 2011, will be renewed for the first time since UNK left the Rocky Mountain Athletic Conference to join the Mid-America Intercollegiate Athletic Association in 2012. Dating back to the first meetup in 1921, Kearney holds a 49-21-1 advantage over the CSC program.
Guided by fourth-year coach Josh Lynn, who holds a coaching record of 15-19 at his current school, the Lopers are coming off the program's winningest season since they last met the Eagles. In 2019 they defeated seventh-ranked Northwest Missouri State en route to a 6-5 regular season record, before winning the Mineral Water Bowl over Winona State, by a score of 50-33.
CSC senior Jake Norris named to Allstate AFCA Good Works Team
Chadron State College senior football student-athlete Jake Norris, of Fort Morgan, Colorado, was named to the 2020 Allstate AFCA Good Works Team® in a release Wednesday from the American Football Coaches Association.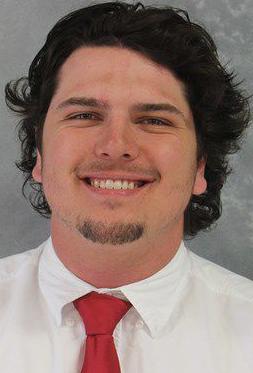 Twenty-two college football players are commended annually by the AFCA for their performance off the field and in their communities. Of those chosen, 11 are from the NCAA Football Bowl Subdivision, and the remaining 11 come from the NCAA Football Championship Subdivision, Divisions II, III, and NAIA. Additionally, one honorary head coach is selected.
Norris was nominated by the CSC sports information office, and endorsed by CSC Vice President of Human Resources Anne DeMersseman, for his work in the community of Chadron.
He created the Eagle Effort Award to acknowledge Chadron Primary School students who show academic improvement and demonstrate a "helping hand" attitude with their peers. In his award program, teachers vote for a student to be recognized at each home football game during the first media timeout.
Norris also created a volunteerism opportunity for his teammates at the CPS that includes tutoring, assisting in physical education, and supporting students seeking advice in the classroom.
"I'm honored to be part of a team whose focus is to better our communities," said Norris. "I plan on expanding the Eagle Effort Award to neighboring communities and schools to recognize more students who are taking the next step in their education. The Eagle Effort Award is something I hope will become a tradition here at Chadron State College."
At ESPN.com/Allstate, fans can vote for the 2020 Allstate AFCA Good Works Team captain once a day now through Nov. 22.
BHSU football to allow fans for three home games
The Black Hills State University athletics department announced Tuesday on Twitter that it would allow fans for the three home football games this season.
The Tweet said: "ANNOUNCEMENT: We will be permitting fans to attend all 3 of our home football games this fall! Details regarding ticketing will be released Monday, stay tuned!
The Jackets open their season Oct. 10 in Rapid City against rival South Dakota School of Mines, before opening its home season Oct. 17 against Colorado Mesa University. BHSU will also host South Dakota Mines Nov. 7 and Chadron State College Nov. 14.
Be the first to know
Get local news delivered to your inbox!