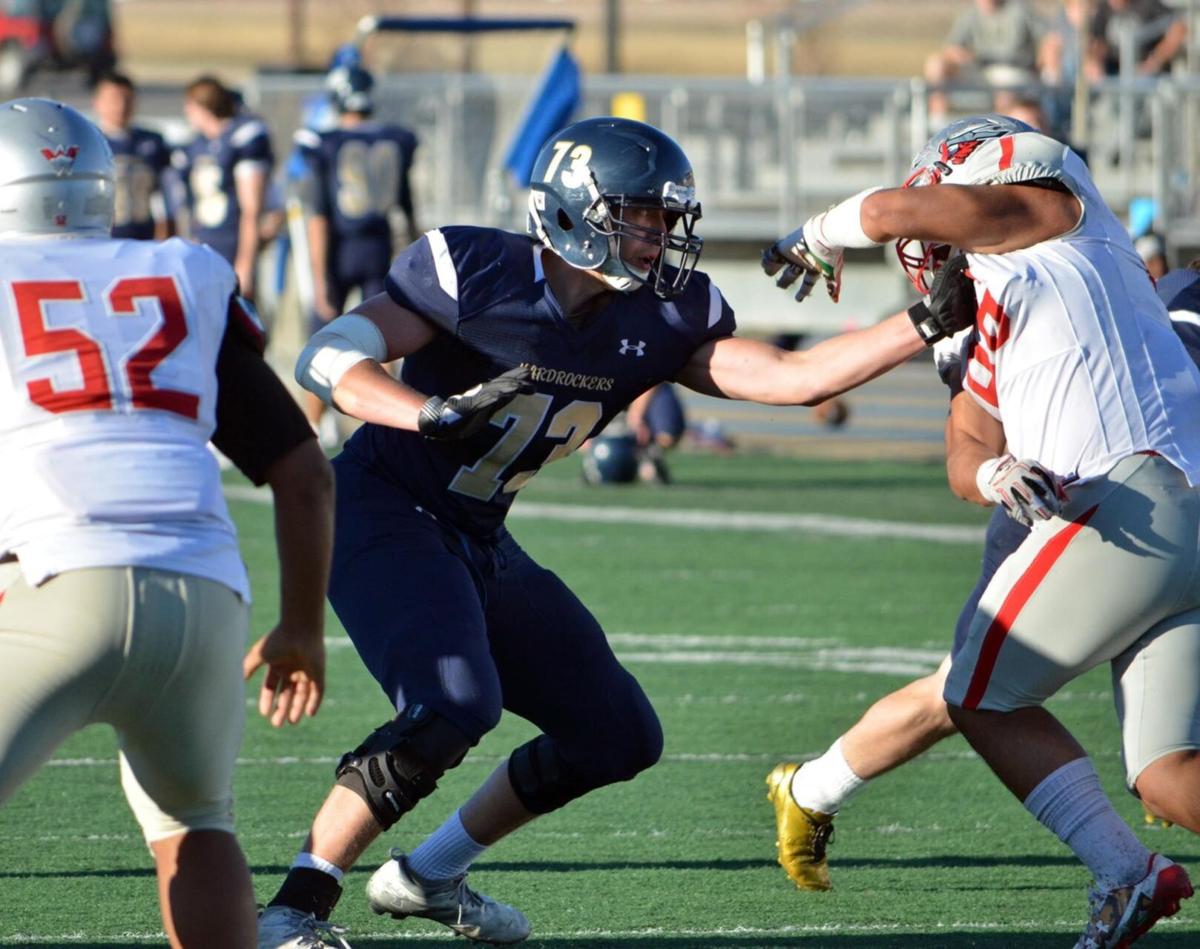 South Dakota Mines senior offensive tackle Jack Batho IV gives credit to Hardrocker head football coach Charlie Flohr, his staff and the athletics department for the opportunity to play in the 75th edition of the Hula Bowl Sunday in Honolulu, Hawaii.
If not for them, he said he wouldn't have likely received an invitation.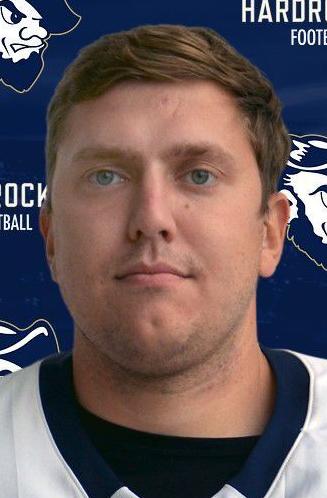 The Hardrocker coaches and athletics department pushed to play football last fall, which got him back out on the field and kept his childhood dreams of playing in the National Football League alive.
"I'm blessed and extremely happy to have the opportunity. I wouldn't have this opportunity if Coach Flohr and the coaching staff at Mines didn't push so hard to have a fall season and the few games we had," Batho said Monday before leaving for Hawaii. "Those four games were enough film to put on tape so these guys could look at my résumé from this year and years' past."
The Hardrockers would go on to play four of the six games scheduled after originally being told they would not play, to possibly having a spring season, to finally being able to play four games.
 "Specifically for me, that means a lot that they fought so hard for a guy in my situation who was having looks, then got hurt last year, to have the opportunity to play," he said.
Flohr said he is excited that Batho is getting the opportunity to play against predominately Division I athletes at the Hula Bowl.
"Jack has shown over and over in his career at South Dakota Mines that he lives up to the mold of getting looked at to play in an all-star game with that caliber," he said. "We're excited to see him go over and showcase his talents to a lot of the scouts and to a lot of the players from around the country to see how he stacks up."
Bouncing back from injury
Batho saw his 2019 season cut short against Dixie State (the fourth game of the season) when he suffered a lisfranc injury to his foot where he tore tendons that held his big toe and next inside toe together.
Batho battled through the injury and rehabilitation to get back out on the field last fall and played well. He proved, he said, that he could still do it, and it kept his post-college football dreams alive.
"For me, it was nice to get back out there and play to the ability where it could potentially land me on a team, and it was nice to compete against the toughest defenses in the RMAC in Chadron State and Mesa," he said.
Batho said as it got closer to the new year, he began looking for some agencies to move forward in, with hopes of playing professionally one day. It is something he has dreamed of since he was a youngster.
He eventually signed with Schlessel Sports Management, and one of the agents there was able to get a player into the bowl last year. He later got a call from that agent saying the Hula Bowl was going to invite him, which it did.
According to the Hula Bowl website, the invitations are "primarily based on an athletes potential to make a professional football team roster."
Batho is one of approximately four Division II athletes (and a couple from Japan) competing against Division I players in the Hula Bowl. Teams such as national champion Alabama, along with Iowa, Nebraska, Notre Dame, Auburn, Texas Tech and Michigan State, to name a few, flood the Hula Bowl roster.
At 6-foot-8 and about 315 pounds, he's large in stature but still a player from a little school.
This opportunity gives him a chance to match up against some major Division I players, and he said he'll see where he stands comparably.
"Getting to the NFL, that is the question mark for a smaller-school guy, whether he can play up to the bigger D-1," he said. "I'm looking forward to the challenge, and to go out there and put an exclamation point on my play style and ability to answer those questions for the scouts."
Because of the ongoing pandemic, there likely won't be the NFL Combine this year and there are only three all-star bowl games; the Tropical Bowl (Jan. 17) the Hula Bowl and Saturday's Senior Bowl in Mobile, Ala., which sees the top senior players in the country compete.
Flohr said that in his short time with Batho, he showed the intangibles on the offensive line that makes him a prospect.
"For me coming in, I was happy to see, because of his stature, that he could do a lot of things that smaller players typically do. He has great feet and he has great football knowledge," Flohr said. "His football knowledge is out of this world. He understands the game. He could play all five positions (on the offensive line) within our offense."
Batho knows it is still a steep hill to climb to reach the NFL, but a challenge he is willing to take on, something he has done as long as he can remember.
"Every kid who has played football, throwing the ball around since they were in kindergarten, has had a dream of playing in the NFL," he said. "When you are in high school, every kid has a dream of going D-1 and then playing in the NFL. I made the decision to come to Mines because I felt it was a better home for me, and the coaches here at the time were supporting me. I've felt that ever since I have been here. Recently my dream of being an NFL athlete has come to my attention again."
Although a senior last fall, Batho could come back to the Hardrockers again in 2021 because the NCAA is allowing all seniors the opportunity to return because of the pandemic. He has one redshirt and one medical redshirt, so if he did come back, it would be his seventh year at Mines.
As of now, he doesn't plan on returning.
"Having a shot to get into the NFL, it kind of gets to the point where you get too old. I've played enough football in college," he said. "This year I was looking forward to proving that I could still do it, and this Hula Bowl gives me the opportunity to try to prove it in front a larger division and competition."
Batho, also an outstanding weight thrower for the Hardrockers in track and field, has a dual major in mechanical engineering and biomedical engineering. He also has a specialty in pre-health sciences, which he majored in before the school added biomedical engineering. He's taken over 170 credits, 40 more than need to graduate with one degree, which he plans on doing this spring.
It's a once-in-a-lifetime opportunity to have a chance to play professional football, or be scouted by NFL scouts. Batho's dream is to get on a team, but once football is over, he said he has another big challenge ahead of him.
"I want to work on prosthetics and designing, most likely robotic prosthetics. I want them to better suit the user, to actually function like an arm or leg," he said.
Besides, he said he has probably been in college long enough, so it is time to find those other challenges.
"I've loved my time here, but everyone moves on at some point," he said.